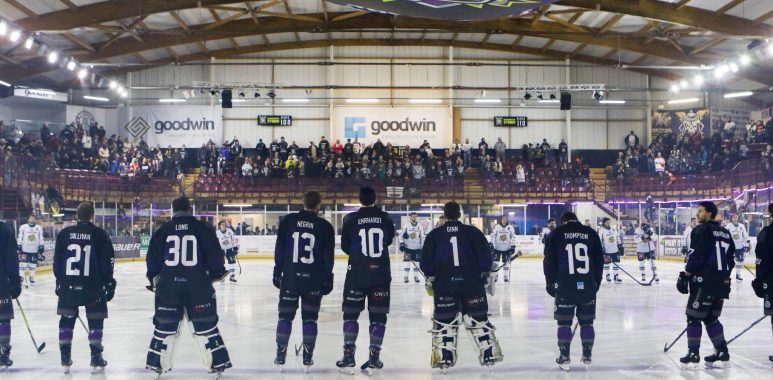 Manchester Storm to trial Season Ticket holder 'Bring a buddy' scheme THIS Sunday!
Your Goodwin Group Manchester Storm are pleased to announce the trial of the popular 'Bring a Buddy' scheme exclusive to our loyal Season Ticket holders THIS Sunday as we take on The Nottingham Panthers in Elite League action!
The ethos of 'Bring a Buddy' is simple, to introduce brand new fans to our beloved sport.
How YOU as one of our loyal Season Ticket holders can take advantage of the scheme:
a) Email Liam@storm-office.com
b) In the Subject Line please state your NAME and 'Bring a Buddy'
c) You will be entitled to 2 x 'Bring a Buddy' tickets at just £5 per person!
You will then be contacted via email with instructions on where to pick your tickets up on the day of the game along with information on how to pay for the 'Bring a Buddy' Tickets.
The closing date for bookings is THIS FRIDAY (3rd January at 9:00pm).
Please note, we are unable to place 'Buddies' next to season ticket seats due to the the layout of the existing season ticket seats. However, your 'Buddies' will be situated together.
Let's help grow our great club by introducing brand new fans to this exciting, adrenaline fuelled sport that we love!
Opponent: The Nottingham Panthers
Competition: Elite League Fixture
Date: Sunday 5th January 2020
Doors: 16:30
Face-off: 17:30
Expected end time: 20:00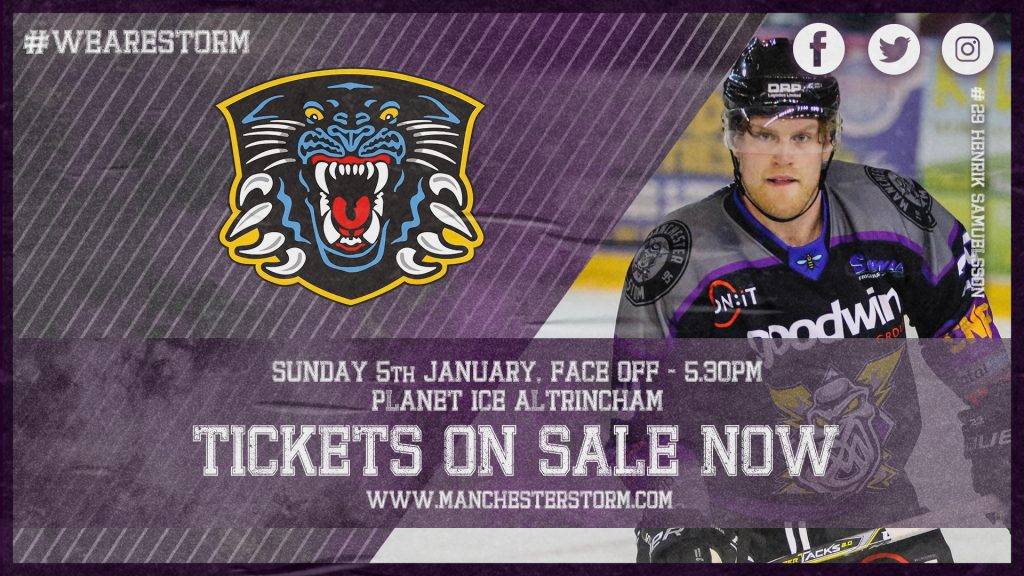 #WeAreStorm | #ATTWWY