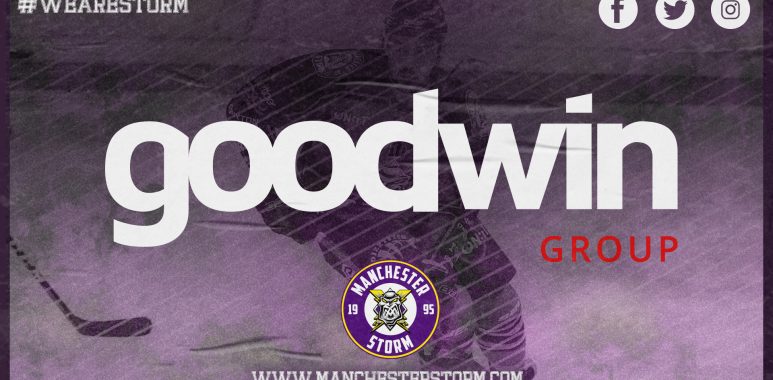 LEAGUE FIXTURE: STORM 3-4 STEELERS
Your Goodwin Group Manchester Storm fell just short of inflicting revenge on rivals Sheffield Steelers with a 4-3 loss. A lively first period saw six goals and thirty-two penalty minutes recorded. DeLuca opened his account for the night at 6:32, on the powerplay.
The visitors extended their lead through a lapse in concentration from the Storm defence, as Sandström made it 2-0 to Sheffield. However, it took less than 30 seconds for the hosts to battle back. A heavy forecheck from Grewal forced a turnover deep in the Steelers defensive zone. The puck went to the stick of Aulin who then zipped the puck to Critchlow in the slot, with the latter rounding off the play. Yet, this tumultuous affair continued with Sandström securing a first period brace at 13:33. The visitors produced a fine tic-tac-toe to take a commanding 4-1 lead, after only 17 mins of action.
Although, the scoring refused to cease with Puskarich reducing the deficit to 4-2 just before the first intermission break.
The middle stanza was a more sedate passage of play with just one goal scored. However, this one goal was vital for the hopes of the hosts, as Puskarich scored his second of the night with a sublime wrist shot, timed at 36:37.
A scoreless final period meant the two points were heading back to Yorkshire, as the hosts were made to pay for a lacklustre opening period.
Man of the Match: Cam Critchlow (Storm) and Aaron Brocklehurst (Steelers)

Your Goodwin Group Manchester Storm are back in Elite League action at the Storm Shelter on New Years Day as we take on Guildford Flames! Our annual fixture is sure to feature a bumper crowd and an electric atmosphere, this is a must-see fixture during the 2019/20 season!
Tickets for this fixture are on sale NOW online, by calling 0161-926-8782 or in person at the Planet Ice Box Office! #WeAreStorm #ATTWWY