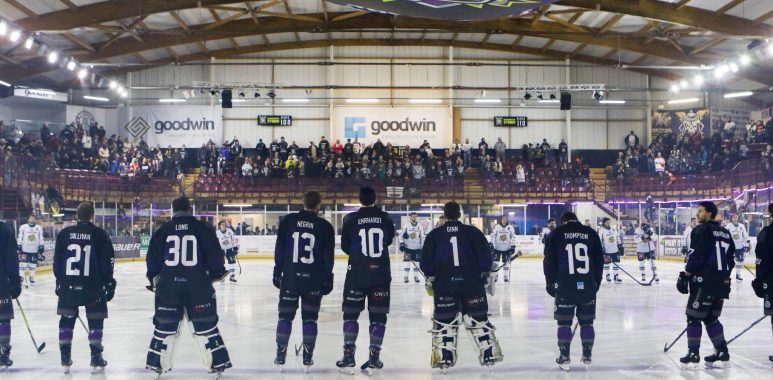 Ryan Finnerty: "We have 24 hours to 're-boot' our season and restore pride in ourselves and the badge".
Your Goodwin Group Manchester Storm have been training hard this morning to prepare for a huge encounter against bitter rivals, Sheffield Steelers.
Head Coach, Ryan Finnerty, had this to say ahead of the game: "In 24 hours we have an opportunity to re-boot our season and restore pride in ourselves and in the badge. I know everybody was upset with the performance in Sheffield and as a team we do not rest on our laurels. That's not what this club does…we will be ready to go on Saturday!".
Manchester Storm captain, Dallas Ehrhardt, commented: "Myself and the guys take full responsibility for that horrendous performance, but we will not allow it to define this group or season. We know the support from our fans is unrivalled and the Shelter is the most intimidating place to come and play for an away side. We will bounce back Saturday and we cannot wait to play infront of huge crowd! Let's go Storm!".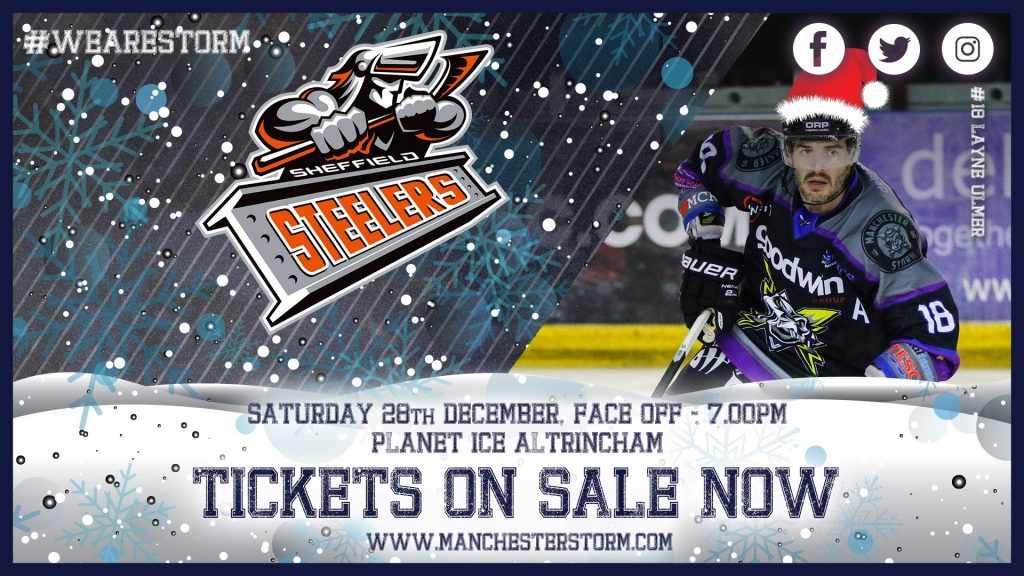 Tickets for Saturdays fixture against rivals Sheffield Steelers are on sale NOW and is the biggest pre-sale of the 2019/20 season so far! You can secure your tickets online, by calling 0161-926-8782 or in person at the Planet Ice, Altrincham Box Office. #WeAreStorm