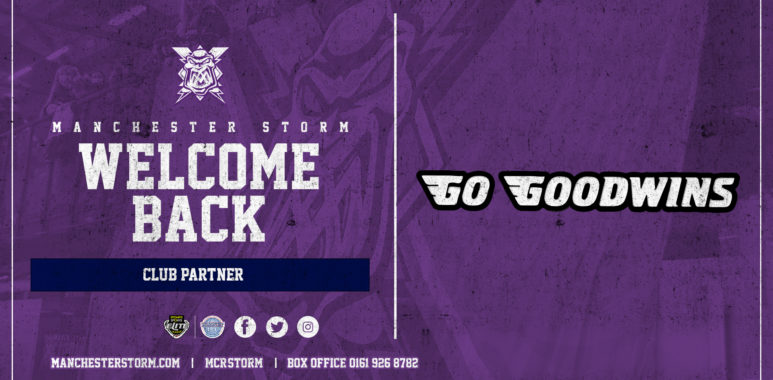 MANCHESTER STORM EXTEND PARTNERSHIP WITH GO GOODWINS COACHES
Manchester Storm are delighted to announce Go Goodwins as a club partner ahead of the 2022/23 Elite League season!
Go Goodwins will once again provide the club with the best in class transport for the duration of the upcoming season. The club would like to thank Sally & Wes Goodwin for their continued support.
'Go Goodwins Coaches. Leading in providing high performance vintage, modern and wheelchair friendly coaches across the North West.'
General Manager Ryan Finnerty had this to say: "The club are beyond delighted to have the support of Go Goodwins ahead of the upcoming season. The level of service is the highest that I have experienced in the sport and I'm happy to know our team will be taken care of on the road each and every weekend. I'd like to personally thank Sally & Wes for their support and of course Greg, who will be sure to have the 'Greggybus' in top condition for our players and staff."
Contact details
For any one-to-one queries, please feel free to contact us during our office working hours of 9am-5pm
Telephone: 0161-789-4545
Fax: 0161-707-2253
If you can't contact us on the above, please find some alternative numbers below –
01706587347
02038874444
01745341822
Email: enquiries@gogoodwins.co.uk