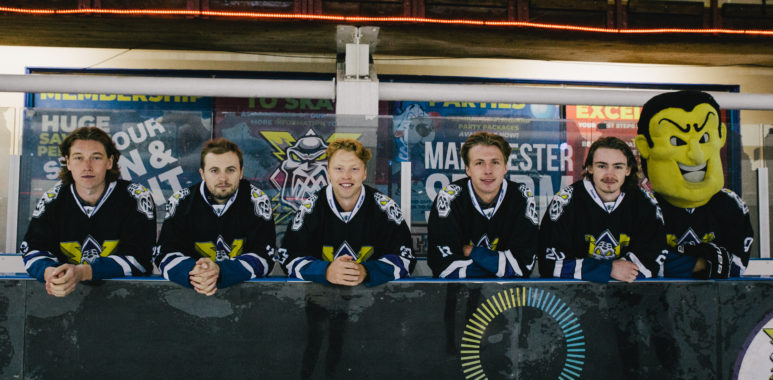 MANCHESTER STORM ANNOUNCE top British talent ahead of 2021/22 Elite League season
Manchester Storm are delighted to announce top British talent ahead of the 2021/22 Elite League season!

Ben Solder, Harry Gulliver, Finlay Ulrick, Jacob Lutwyche, Zach Sullivan, Joe Hazeldine and James Downie are the latest additions to our squad ahead of what promises to be a very exciting 2021/22 season!
After impressing Head Coach Ryan Finnerty in the Elite Series earlier this year, the club have swooped in to sign young defenceman Ben Solder and forward Harry Gulliver ahead of the new campaign.

Ben heads to Manchester after signing a three year contract with the club!

Originally signed to Manchester Storm's taxi squad for the Elite Series earlier this year, Solder was called up to play every game. The pairing with Zach Sullivan on the blueline proved strong, with Solder claiming two assists.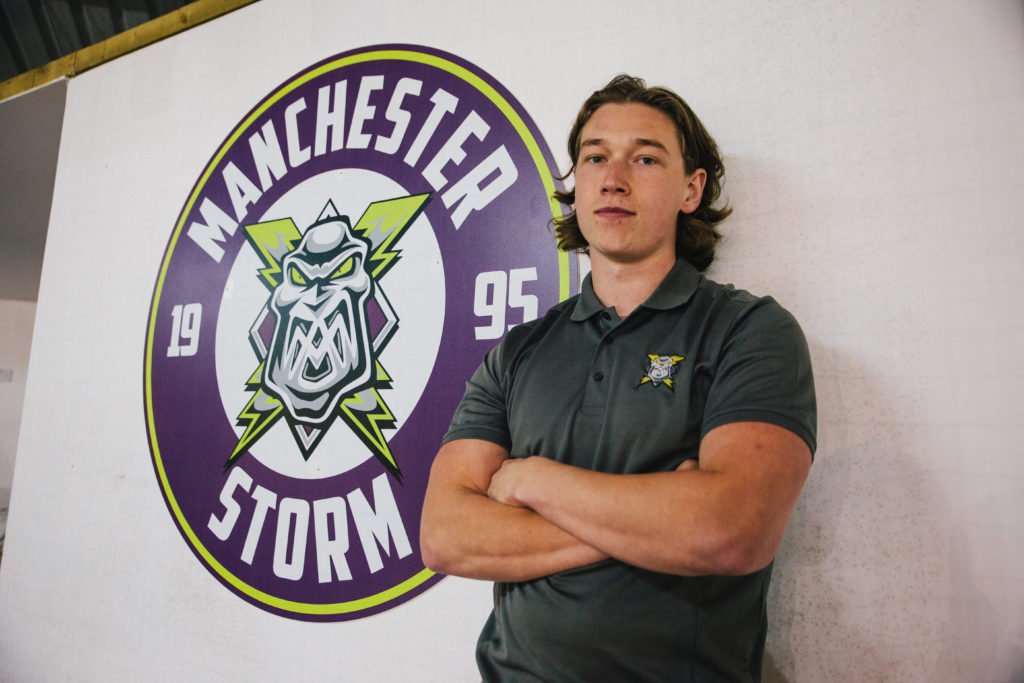 Harry Gulliver also signs up for three years with the club ahead of the new campaign.

A four year stint in USA gained the forward valuable ice time, totalling 162 points in 164 games for USA side, Ogden Mustangs (WSHL).

The young Brit has also been a product of team England and Great Britain hockey growing up, icing for GB U18s and U20s four times. Gulliver's hockey history includes three All Star EIHA champion appearances and two bronze medals with Team Great Britain U20s.

Ryan Finnerty was quick to secure the services of Finlay Ulrick and Jacob Lutwyche ahead of the season, signing Finlay to a three year contract in Manchester.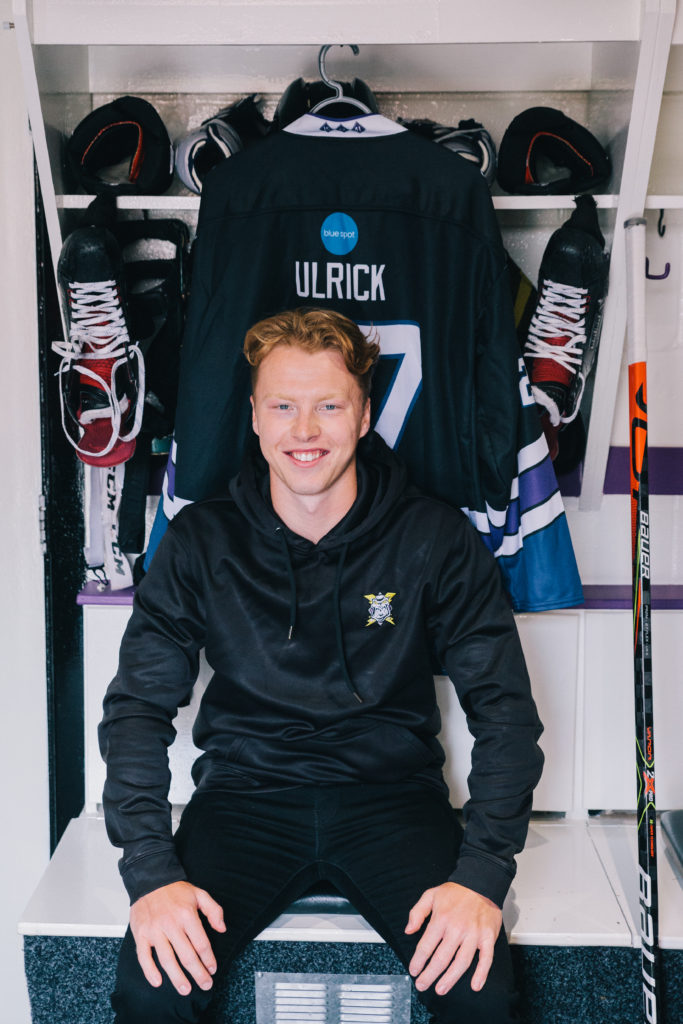 A product of youth hockey in Yorkshire, Ulrick developed his skills playing for teams such as Kingston Sharks, Sheffield Spartans, Scimitars. 2015/16 was a standout season for Ulrick when he was handed captaincy status for Steelhawks. During this time, he tallied an impressive 73 points, including 28 goals across 18 games. These points also put him at the top of the assists charts, with 48 helpers.
In 2016 the young forward made the move to New York, where he studied and played for the Northwood School Huskies for three years before making the move back to the UK. During this time, Ulrick also represented Team Great Britain U18s for two years consecutively.
Ulrick then embarked on his professional hockey career, signing to Manchester Storm in 2019/20. During his EIHL debut season, Ulrick moved his way up the lineup at Storm, earning more ice time. He impressed on the ice, tallying his first three professional goals and an assist. Ulrick represented Team Great Britain once more, this time for the U20s in the World Championships, scoring a goal.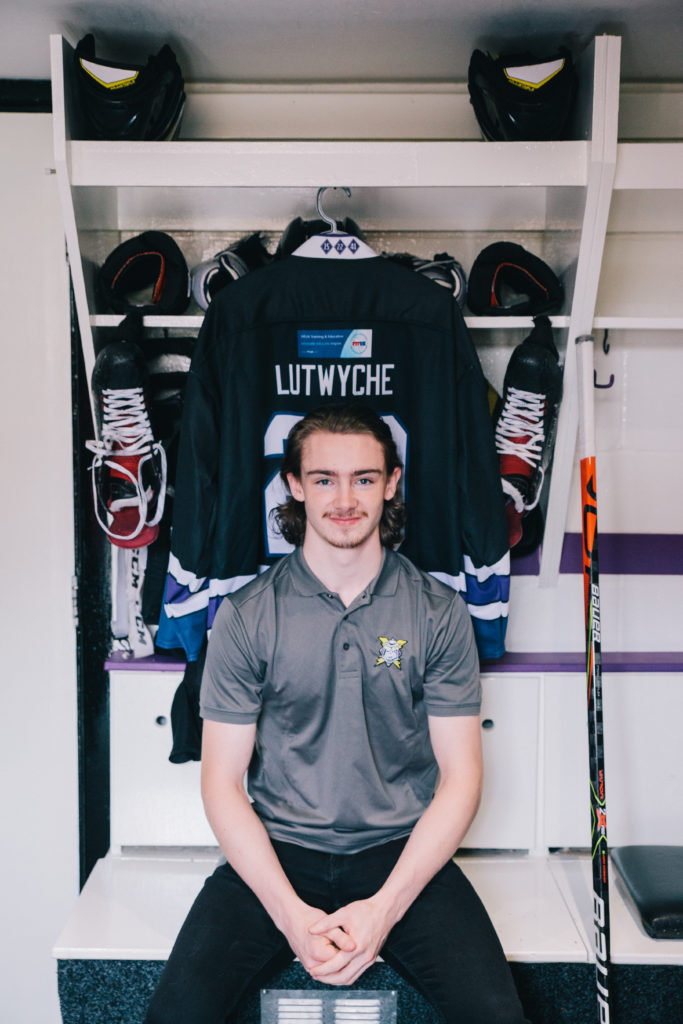 Jacob signs up for one year and on a two-way contract with Blackburn Hawks.
Prior to playing his debut professional season with Manchester, Lutwyche studied at Ridley College in Ontario, Canada, where he iced in the MPHL and CISAA.
Former youth teams include Deeside Dragons, Bradford Bulldogs and Blackpool Seagulls. Lutwyche has also been a product of team England and Great Britain.
2016/17 was a notable season for the 20-year old, when he was awarded U18 England North's most points and most goals. The 2016/17 season was split between Bradford Bulldogs U18 and Deeside Dragons U20 teams. Across 30 games, Lutwyche amounted an impressive 92 points.

Training with Manchester Storm and logging regular minutes with Blackburn will certainly be crucial in Jacob's development we're excited to monitor his progress this coming season!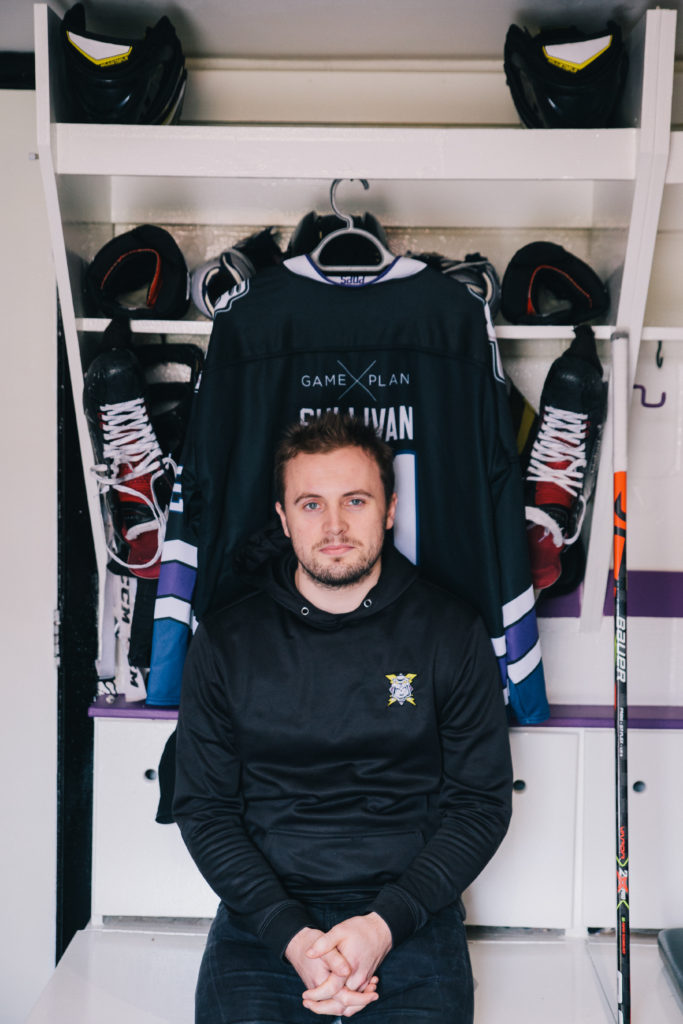 After signing with the club for the 2019/20 season alongside icing for the squad during the mini-series, we see the return of British defenceman Zach Sullivan!

The 27-year old Brit brings plenty of experience to the Storm, tallying 323 EIHL appearances and five times retrospectively for team Great Britain. He was instrumental when GB were promoted to top flight hockey, winning a gold medal in 2018. Awarded back-to-back in 2015/16, Sully was awarded the Young British Player of the Year trophy and is also a four-time Gardiner Conference champion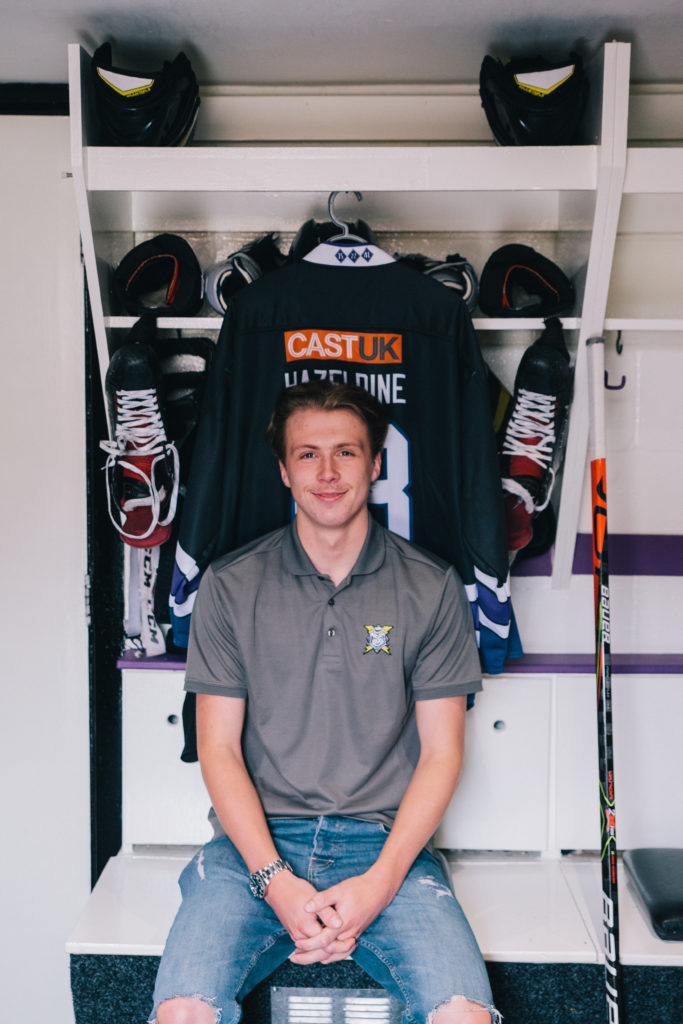 Signing a fresh three year contract with the club, is former Nottingham Panther, Joe Hazeldine. Joe played the duration of the Elite Series under coach Finnerty and impressed throughout whilst picking up a goal and two assists playing alongside Captain Dallas Ehrhardt.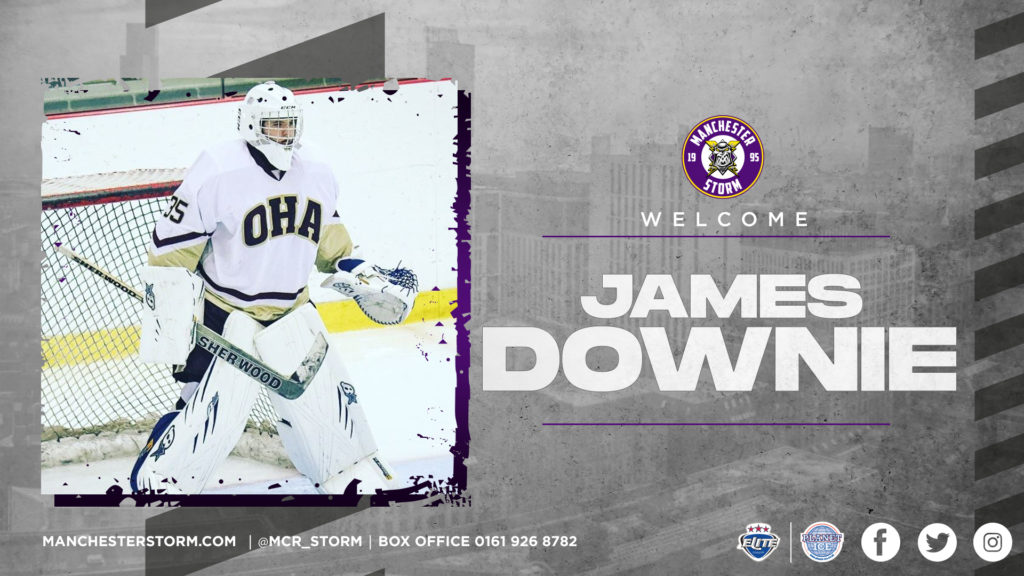 Netminder, James Downie is the latest signing by Head Coach Ryan Finnerty ahead of the new season. Downie joins the Storm following two seasons in the USA, where he iced for Louisiana Drillers and Sheridan Hawks.

James was born in Fife, Scotland, where he trained and played youth hockey until emigrating to Australia at an early age. Downie then spent five seasons icing for Sydney Bears and Melbourne Ice in the AIHL. James has also represented the Australian U18 team three times, collecting two gold medals across the World Championships in division 3DA and again in D2B. 2016/17 was a stand out season for the netminder, where he claimed numerous awards during the World Junior Championships including best GAA in the tournament, averaging 1.40, best save percentage with 93%, best goaltender award and a gold medal.  
The 6'2" netminder has also had stints in Canada, playing youth hockey for the CIHA Voyageurs U15, prior to studying at the Ontario Hockey Academy for two years.
Downie will be a reliable backup to Matt Ginn throughout the upcoming season, providing extra depth to the goaltending team.
James brings some history to Manchester, as he is the son of former Storm and Blackburn Hawks netminder, Colin Downie, who played for the club in 1995/96 and again in 1999/2000. During his time with the club, Colin was instrumental in helping the club gain a promotion up to the former BISL, alongside familiar names such as Nick Crawley, Hilton Ruggles and Dale Jago to name a few.
The club would like to welcome back Ben, Harry, Finlay, Jacob, Zach and Joe and a very warm welcome to our new net-minder James Downie!

#WeAreStorm | #Manchester