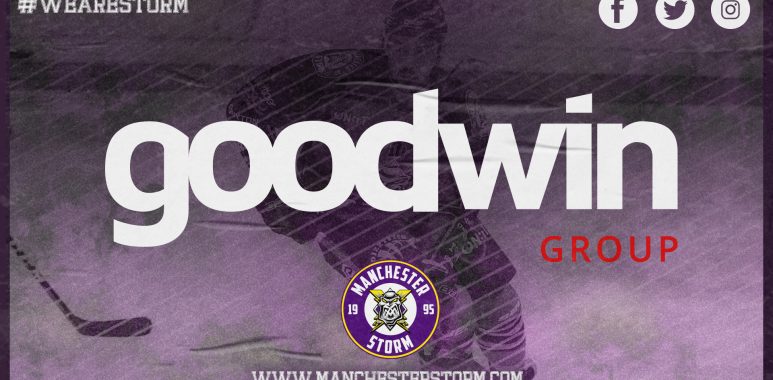 League Match: Giants 3-4 Storm (After Penalty Shots)
The Goodwin Group sponsored Manchester Storm made their first journey across the Irish Sea this season to take on the Belfast Giants in a double header. The first encounter saw the visitors outlast the Giants in an entertaining game that went all the way to penalty shots, with the 4-3 scoreline a fair reflection of a closely contested game.
The Giants had a dream start when a miscommunication allowed Farnham to steal a march on the Storm goal. The American forward made no mistake, with the short-handed marker putting the hosts up early. However, the Storm battled back just before the first intermission courtesy of an Ulmer wristshot. The veteran forward somehow found space in the slot and converted on a nice saucer pass from Simmonds.
It took less than two minutes of the second period for the hosts to retake the lead, as Negrin's minor penalty proved costly. A heads-up play from Smootherman played the puck into a lane and the onrushing Ward deflected this slap-pass past Matt Ginn.
Although, this one-goal advantage would again be short-lived with the impressive young Brit, Ulrick capitalising on a shocking line-change from the hosts.
Things went from bad to worse for the Giants when shot fromRaymond Grewal, just 30 seconds later, somehow evaded everybody on the ice, giving the Storm a 3-2 scoreline. This was enough for Adam Keefe to replace Owen between the pipes, a move most likely aimed at jolting his side into action.
The second half of final period was a cagey affair with neither team throwing many players into the attack, as the scoreline had already been levelled by Ben Lake's forehand-backhand move.
It was no real surprise when the final intermission buzzer sounded that the scores remained 3-3, with a point already secured the Storm played with significantly more freedom in the overtime period. A golden opportunity for Storm's Aulin to finish the game came and went, with little in the way of scoring opportunities created after this miss. Sensational moves from Fawcett and Aulin handed the Storm both points.