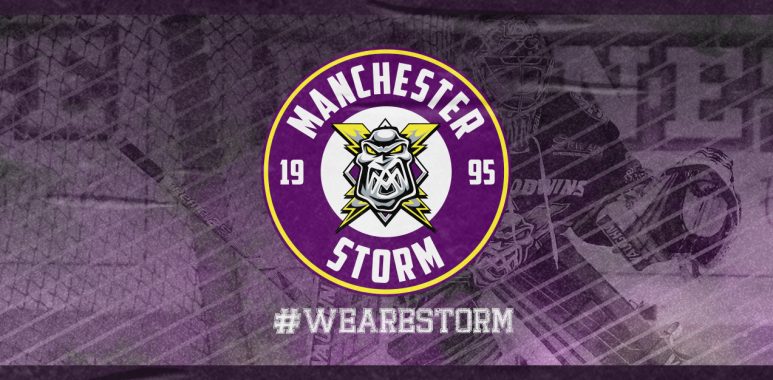 JOB OPENING: EQUIPMENT MANAGER
EQUIPMENT MANAGER – MANCHESTER STORM
Your Go Goodwins sponsored Manchester Storm have just received news that Equipment Manager 'Dease' has recently been offered an excellent position in Europe. We would like to thank Dease for all his hard work last season and wish him all the best in his new role elsewhere in the hockey world.
With the position now vacant, the Storm are seeking applications for the full-time role.
The Equipment Manager will be primarily responsible for:
The control, distribution, and maintenance of all team equipment (jerseys, pads, helmets, water bottles, tape, sticks, towels, socks, laundry bags, sport drinks etc). This will include set-up for practices and games (dressing room and bench), including away game logistics and travel.
Skate sharpening, equipment repairs, modifications and replacement which will include sewing
All team laundry
General housekeeping duties for the following areas: dressing room, physio room, team bathrooms, showers, and hallway
Shipping equipment to and from sites
Keeping an accurate inventory of all equipment assigned to players (in- season and post-season)
Maintaining inventory and controls distribution of all team consumable supplies
Cooperating with the team therapist to ensure the dressing rooms and other areas are properly organised
Cooperating with the coaching staff in terms of games and practices procedures in the dressing room, on the ice and on the bench
Liaising with office staff to ensure sponsorship items are fulfilled such as kit sponsorship and arranging for jerseys to be made available to fans following an auction
Other duties as assigned and required by the post-holder
Required skills:
Experience of controlling, distributing and maintaining equipment for an ice hockey team or equivalent
Strong understanding of ice hockey equipment and player/organisation requirements in the professional game
Must be detail oriented
Ability to sharpen and make skate repairs
Ability to maintain and make effective equipment modifications and repairs
Ability to sew
Ability to work weekends from August to April
Ability to travel with the team to away games
Ability to keep, maintain, and prepare effective and accurate records
Ability to maintain effective relationships
Hold a valid driver's licence
Possess strong organisational, time management and communication skills
Display professionalism, integrity and discretion
A competitive salary will be offered based on experience and location.
If you have any questions or are interested in applying for the position, please contact
In your email, please detail your reasons for applying and how your experience matches the responsibilities and experience required.