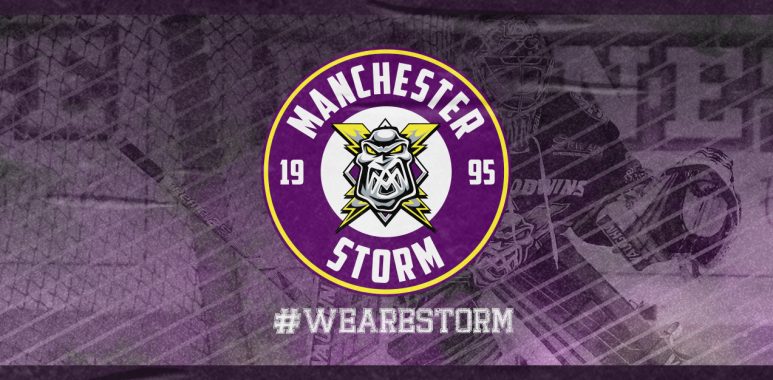 HOCKEY IS BACK: PRE-SEASON FIXTURES ANNOUNCED!
Breaking News: Hockey is back!
Your Go Goodwins Manchester Storm are delighted to announce the 2019/20 pre-season fixtures!
The Manchester Storm will commence their pre-season exhibition games on August 28th, away vs Coventry Blaze at 7:30pm.
The first opportunity to see the new squad assembled, on home-ice, will be on Saturday 31st August vs Heilbronner Falken at 7pm.
Sunday 1st September, F/O TBC, will see German outfit, Heilbronner Falken, remain in Manchester to complete the weekend double-header.
Wednesday 4th September at 7:30pm, the Coventry Blaze will make their first visit of the season, in the final pre-season encounter for the Storm.
Dates for the diary:
28/08: Coventry Blaze, 7:30PM [AWAY]
31/08: Heilbronner Falken, 7:00PM [HOME]
01/09: Heilbronner Falken, F/O TBC [HOME]
04/09: Coventry Blaze, 7:30PM [HOME]
We will be shortly announcing ticket prices & packages for our pre-season fixtures along with the face-off time for Sundays fixture against Heilbronner Falken. Keep your eyes on our official social media channels & official website for more information.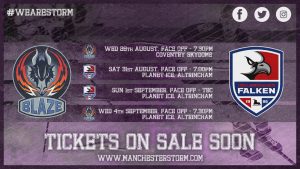 #WeAreStorm | #ATTWWY