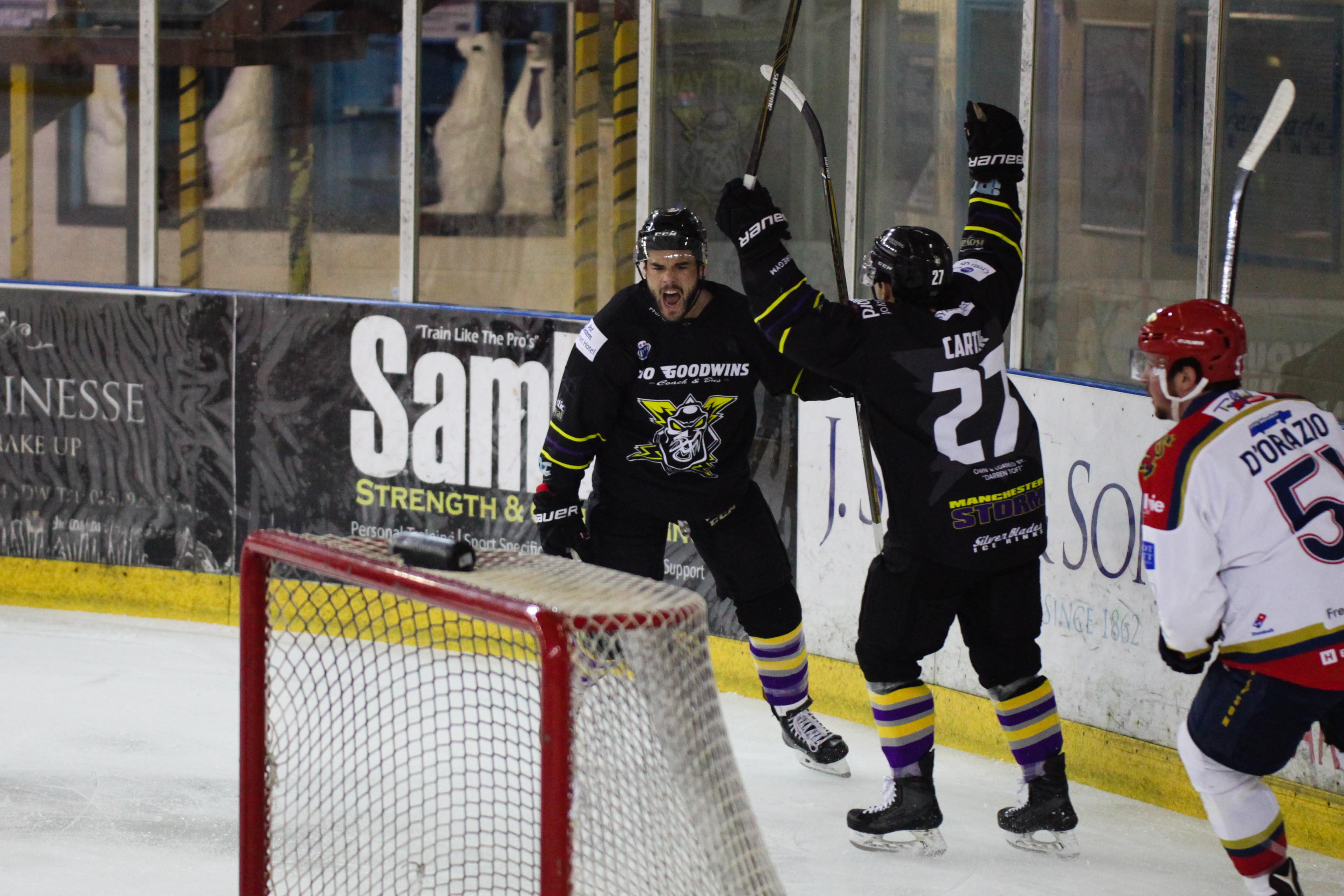 INTERVIEW: Dzuirzynski calls on the Storm fans!!!
TICKETS: The Go Goodwin's Manchester Storm are back in action THIS Saturday 11th March when we take on the Dundee Stars. Faceoff is at 7:00pm and tickets can be ordered online, by calling the box office on 0161 926 8782, or in person at the box office!
Manchester Storm forward Darian Dzuirzynski believes putting in a full 60 minutes can help solve their recent lack of goals.
The 25-year-old is the league's third highest goalscorer with 32 so far, but the team have struggled recently in finding the net, scoring more than three once in their last seven games.
And Dzuirzynski, who nabbed a hat-trick in last Saturday's 4-0 win over Edinburgh Capitals admits pressure is building as the season nears its climax.
"The game in Dundee last week just came down to us not playing a full 60 minutes," the Canadian said. "We came out strong and when your team is losing games the way we have, when you lose a goal, it's hard to get over.
"We've all stayed positive throughout this run, but it does get difficult, but I think the leaders and the guys we have in the dressing room, they all help out.
"The lack of goals is frustrating and we want to be scoring more.  It just comes down to being prepared and stay on it for the full 60 minutes and those goals will come.
"The pressure does get bigger with every game and with the situation we've put ourselves in, you can feel it a little bit more.
"We've still got a good chance to make the play-offs and it's about winning games.  It's about being ready for the puck drop at the weekend.
"A win on Saturday would be huge going into the last week, for confidence and for morale heading into the final regular season games."
Dzuirzynski also praised the Storm fans ahead of a massive weekend for the team and he believes they don't get the praise they deserve.
He added: "The fans are huge and I don't think we give them enough credit for how loud they are in our rink.  They really make it hard for opposing teams with the noise they make.
"When the Storm Shelter is rocking, you can't hear yourself think sometimes and the fans deserve praise for the way they've stayed behind us."
AUDIO LINK: