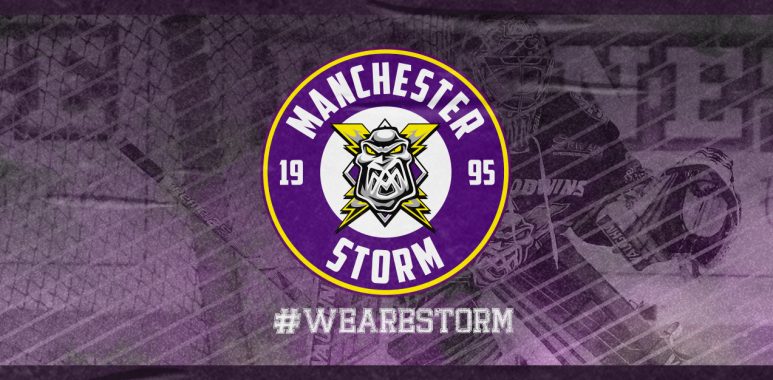 Goodwin Group sign up as title sponsors in exciting three year deal!
SEASON TICKETS: Don't miss a moment of the action. Season tickets can be ordered online here, by emailing seasontickets@storm-office.com, or in person at the Storm Sports store.
Manchester Storm are pleased to announce that The Goodwin Group will be the title sponsor of the club for the next three years! 
The Goodwin Group have built a reputation of a main contractor and developer of choice in the North West. The family run company has grown under the careful leadership of Richard Goodwin and a strong leadership team. Goodwin Construction Group has established themselves as one of the region's leading construction companies, with a solution-based company building a strong reputation within the built environment with a common sense approach to business with the people first attitude.
A solid foundation keeps the company growing sustainably into a range of market sectors. The Goodwin Group are currently involved in a number of projects from 1m up to 30m and have built an eco system within their group of not only construction and development businesses but also marketing/media, recruitment and consultancy companies.
Richard Goodwin founded the company in 2012 along Sean Goodwin leading the family tradition of successful businesses. It now has a growing successful management team, with recent additions of Bob Pringle as Managing Director who will be taking over the leadership of the construction company over the following months to allow Richard the opportunity to growing the group as CEO.
Goodwin Group is providing a refreshing approach to business and is looking forward to supporting and helping Manchester Storm, its management team and being part of the new successful season together 
Goodwin Group's logo will be proudly displayed across the front of all the Manchester Storm jerseys. The logo will also be advertised in programmes, boards and on the ice.
Richard Goodwin, CEO  at The Goodwin Group is thrilled to be the lead sponsor of Storm, commenting: 
"We look forward to the up and coming season which will be a success working together." 
You can show your support for the Goodwin Group by following them on Social Media below. 
Twitter
Facebook
Contact: 0161 960 0113 
If you would like to become an official Manchester Storm sponsor for the 2019/20 season, please get in touch with Liam Hesketh at Liam@storm-office.com for more information! Full player sponsorship, rink advertising, brand placement, kit sponsorship, SMO and more available now.