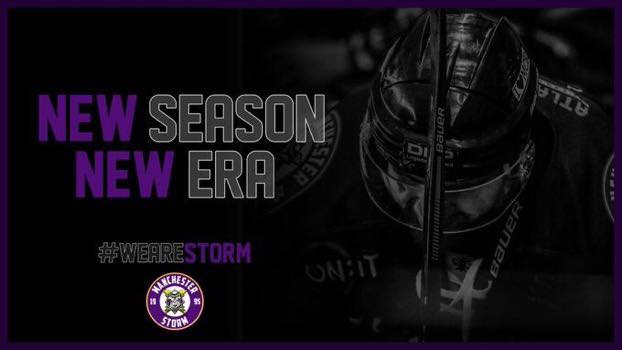 Dallas Ehrhardt named as Storm Captain
SEASON TICKETS: Don't miss a moment of the action. Season tickets can be ordered online here, by emailing seasontickets@storm-office.com, or in person at the Storm Sports store.
The EIHL and Storm stalwart, Dallas Ehrhardt has been awarded the captaincy for the 2019/20 season. This will be his fourth season in Manchester, and after two seasons as the position of Alternate Captain, and a GB Gold Medal accounted for, it's safe to say Ehrhardt has earned his spot. Ehrhardt has been with the franchise since 2016 and is the team's longest serving player.
Head Coach, Ryan Finnerty had this to say about his new leader and alternates:
"Dallas has been with the Storm and in this league for a long-time, he has become a leader both on and off the ice…it was a pretty straightforward choice for me.  
"I believe leadership in any organisation is the key to success, and I think our leadership group will bring all the necessary qualities to the table. I am really excited to work with this group and I am sure the fans will love watching them lead our group."
Ehrhardt added,
"This is a really cool opportunity for me. We've had some great captains here and I've been lucky enough to learn from some great players over my time playing. I want to try and share some of the things I've learnt. It will be a great group to be a part of as everyone has arrived with the right attitude and mindset.
"This is a season I've been looking forward to all summer from what Finner's been saying and from what we have been discussing."
Ehrhardt will be supported by alternate captains: Layne Ulmer, Jared Aulin and Mathieu Gagnon for the upcoming season. Cameron Critchlow will be serving as an alternate captain for away games!
The club is really looking forward to kick-starting the 2019/20 campaign and we hope fans are too!