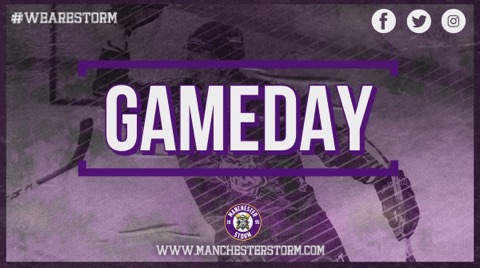 Latest News
Match Previews
Game Preview: Manchester Storm travel to Coventry for Preseason Game!
Wednesday 28th August will see your Goodwins Group sponsored Manchester Storm travel south to take on the new-look Coventry Blaze in an all EIHL friendly. Face-off is at 7:30pm and the game will be streamed.
The Storm
Manchester Storm will be without: Layne Ulmer, Ned Lukacevic, Jared Aulin and Tyson Fawcett for this encounter. As a result, locally-born forward Thomas Ratcliffe, of NIHL 2 outfit Widnes Wild, will be dressed to play. This fixture will see 12 non-competitive debuts handed out by the Storm and it will also be the first time Dallas Ehrhardt wears the 'C'.
The Opponents
The Blaze are coming into this pre-season fixture with two losses to Nottingham Panthers, as their Midlands rivals bested them 4-2 and 3-1 over the bank holiday weekend. However, Danny Stewart has assembled a highly skilled roster with several EIHL experts already touting them for big things.
Canadian netminder Jamie Phillips; heavyweight forward David Broll and ex-Cardiff Devils blueliner Drew Schiestel are the standout additions for the Blaze.
Head Coach, Ryan Finnerty had this to say ahead of the first pre-season game:
"We are coming into the game four imports down…but that will free up some ice-time for the younger guys and it will be a really good early fitness test for our team. The squad have had two really good skates before this game and I know they are all ready to get that first game under the belt.
"Thomas Ratcliffe has been skating with us all week and he deserves his chance to play…he will most likely be rotating with our other British guys: Finlay Ulrick, Jacob Lutwyche and Liam Morris. I will be starting with Ginner between the pipes, but Adam Long will be coming in at some point. I am just really looking forward to watching how the guys play in Coventry and we can then get ready for our home double-header with Heilbronner."
Webcast Link HERE