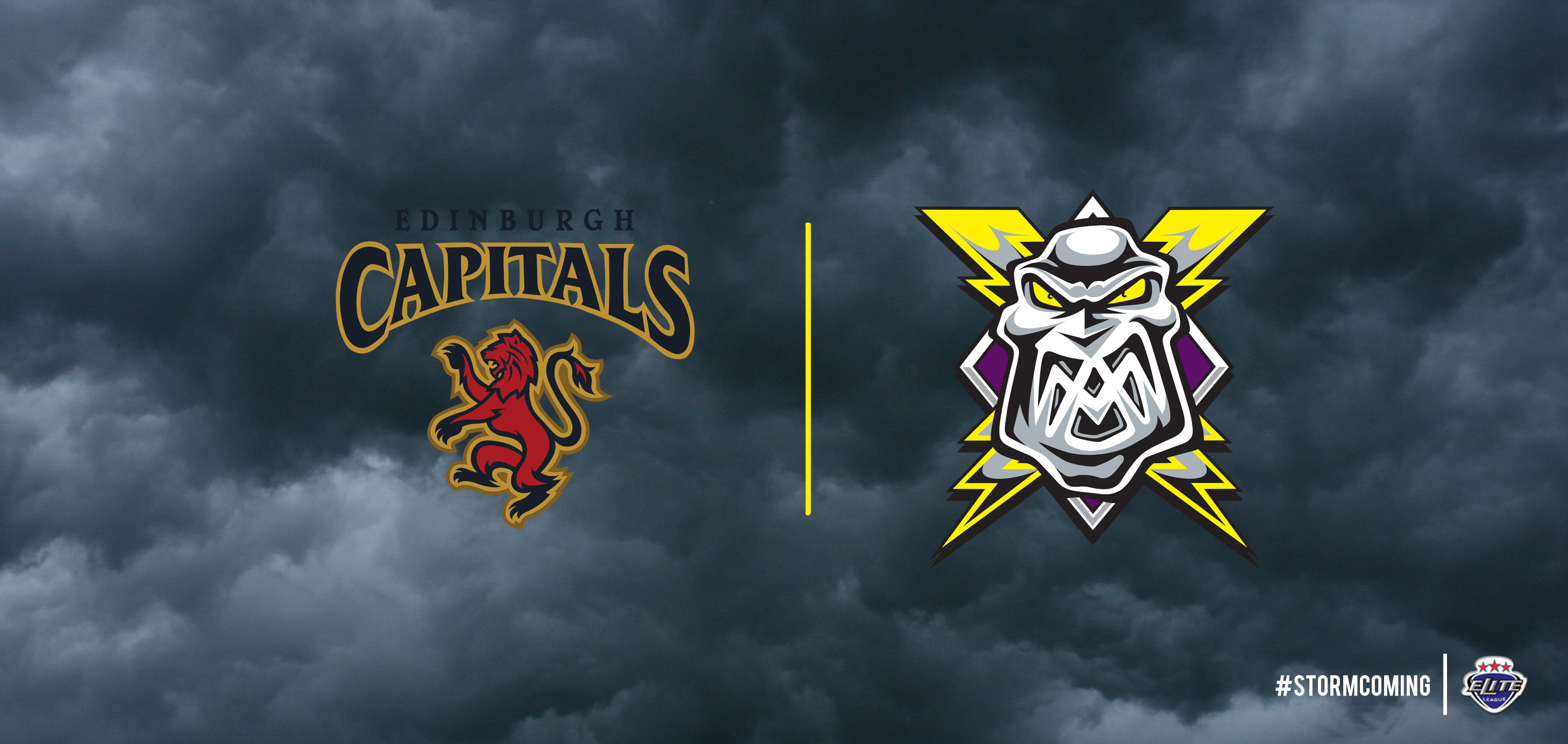 Edinburgh Capitals 6 Manchester Storm 7
NEXT HOME GAME: The Go Goodwins Manchester Storm face the Fife Flyers at the Storm Shelter in Altrincham, on Sunday 17th January (5pm face-off) in Elite League action. Tickets can be purchased online via the website, calling the box office on Tel: 0161-926-8782, or on the day at the box office.

The Go Goodwin Coaches sponsored Manchester Storm took the 2 points from a thrilling 13 goal extravaganza at the Murrayfield Ice Rink, as the Storm beat the Edinburgh Capitals 7-6!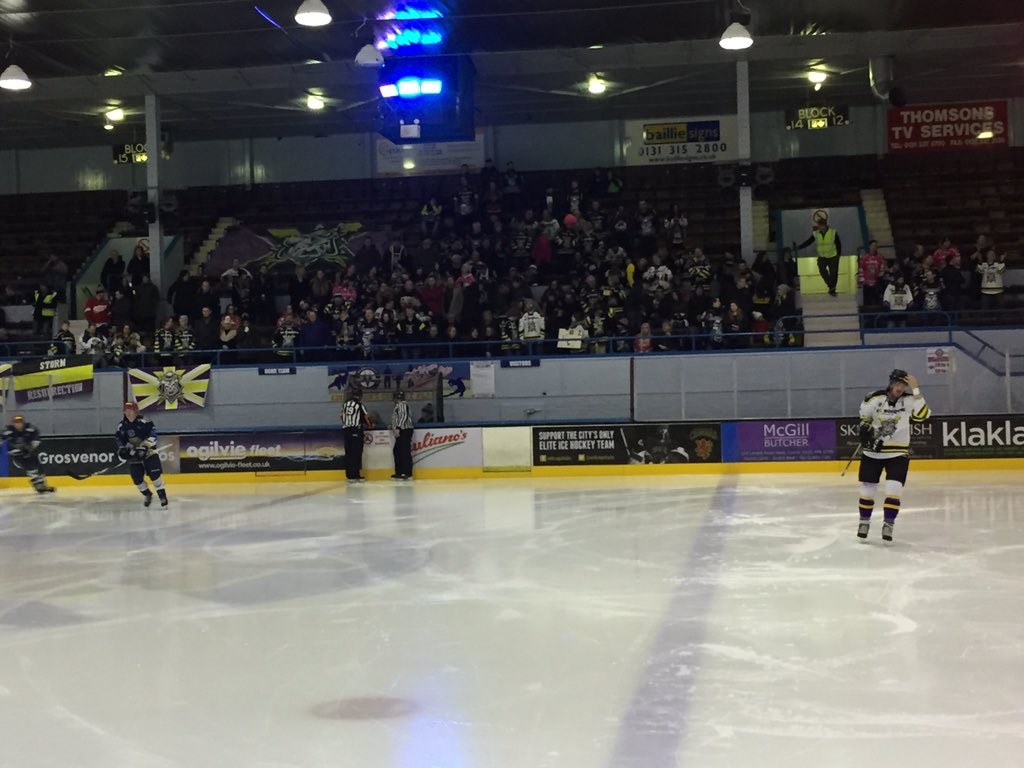 The first period was one every Storm fan who made the long trip up to Scotland, over 170 in number, will remember for years to come. After a minutes silence for a fallen member of the Capitals family, the game began with the first goal being scored after 21 seconds, as Matt Paton slotted home to send the visiting fans to their feet. The was followed up 6 minutes later with Matt Sisca scoring his first of the night, thanks to a brilliant Davy Phillip's pass. Matt Paton was then able to add his second of the night a minute later, much to the delight of his visiting parents! Matt Sisca grabbed his second of the night 2 minutes after that to put the Storm 4-0 up, under 10 minutes into the game! The Capitals were able to claw one back while on the PP, before Matt Sisca netted his hayrick goal moments later. The first closed out 5-1 to the Storm!

The second started out much better for the Edinburgh Capitals, as they were able to slot goal number 2 past Zane in the Storm net just 3 minutes into the third period. However, the Storms 4 goal lead was restored less than 2 minutes later when Matt Caria grabbed his 15th of the season. The Capitals were the next on the score sheet as they scored goal number 3, although the Storm restored the 4 goal lead when Vinny Scarsella broke away on a penalty kill to score goal number 7! The second period closed out 7-3 for the Storm.

The third however saw the Capitals come flying out of the locker room and score just over 2 minutes into the period. This was followed up by another two goals, meaning the final 5 minutes the Storm led 7 goals to 6! Cheered on by their fantastic away support and due to some incredible saves by Kalemba in the net – the Storm were able to hold on for the win! Final score, Edinburgh Capitals 6, Manchester Storm 7.