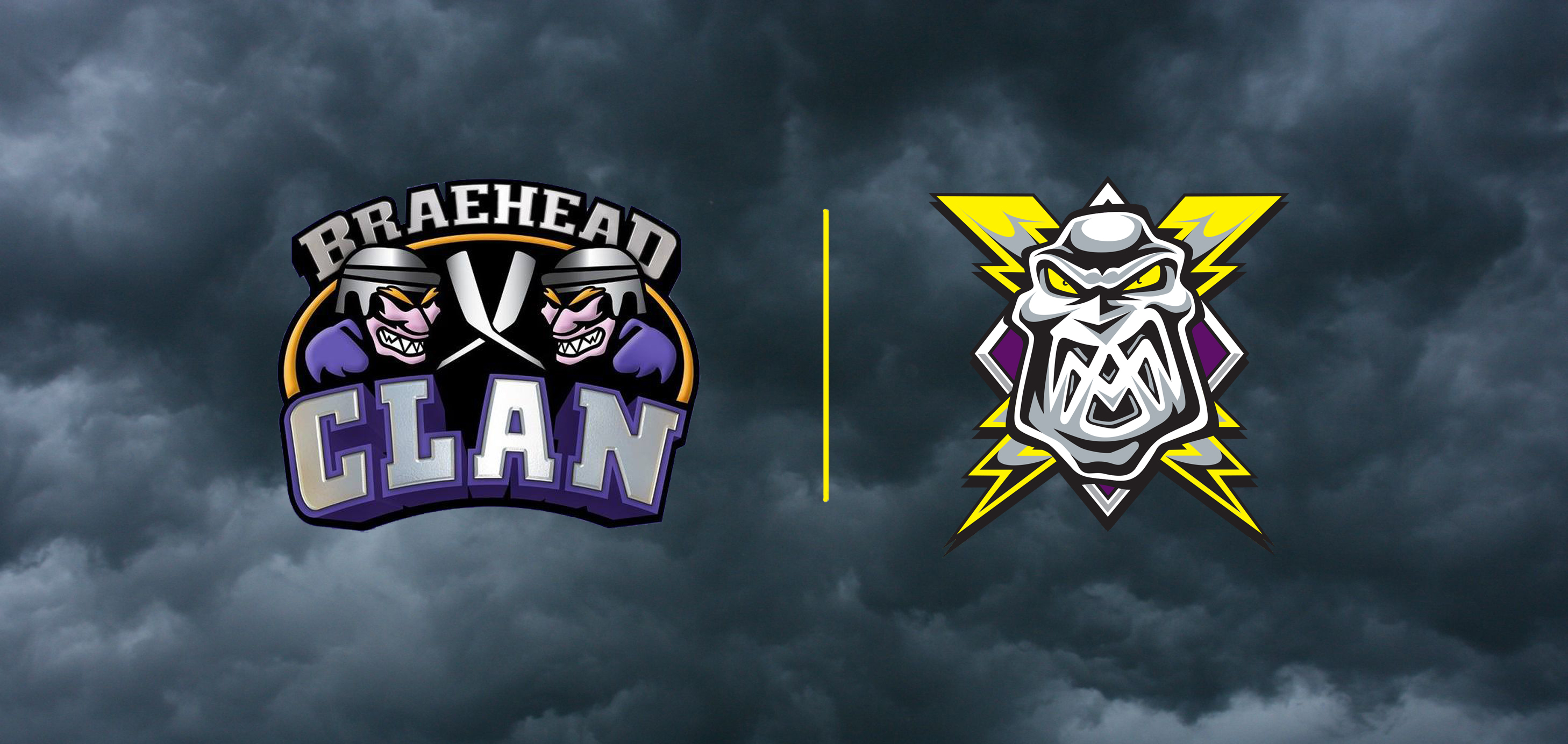 Braehead Clan 6 Manchester Storm 3
NEXT HOME GAME: The Go Goodwins Manchester Storm face the Fife Flyers at the Storm Shelter in Altrincham, on Sunday 17th January (5pm face-off) in Elite League action. Tickets can be purchased online via the website, calling the box office on Tel: 0161-926-8782, or on the day at the box office.
Over 150 travelling Storm fans saw their side fall 6-3 to the Braehead Clan in Elite Ice Hockey League action on a cold and windy Friday night in Glasgow.
After a long drive up from Manchester, the Storm took to the ice with Mike Folkes and Matt Caria returning to the line up. The first period saw the home side take the lead a quarter of the way through the period thanks to a lovely tap in goal by Ben Davies. The remainder of the period saw end to end hockey with the visiting Storm once again struggling to find a way past Fullerton in the Clan goal.
The second period however didn't favour as well for the Storm, as 3 quick goals within a 5 minute period put the hosts 4-0 up before the half way mark of the game. Paul Phillips was able to give the Storm and their travelling fans hope though with a superb goal, off of a Patrik Valcak pass, to claw one back, before Braehead intercepted a turnover, while short handed, in the Storm zone to go 5-1 up over the Manchester men. Matt Sisca was able to score another for the Storm just before the end of the 2nd to see the score 5-2 in favour of the home team.
The 3rd period saw a goal for each team, with the puck being dangled all over the place thanks to some impressive plays by the Storm and Clan players. Clan were able to score their 6th to all but seal the game, before Matt Sisca netted his 2nd of the night, and the Storms 3rd to close the game out 6-3 to the Clan.
MOM Braehead Clan – #9 Bari McKenzie
MOM Manchester Storm – #22 Matt Sisca
ATTN – 2733
Tomorrow (Saturday) sees the Storm take the short trip over to the Scottish capital to take on the Edinburgh Capitals. Face-off is 5:30 and there will be live updates from the game thanks to StormLive (@Mcr_Storm_Live).