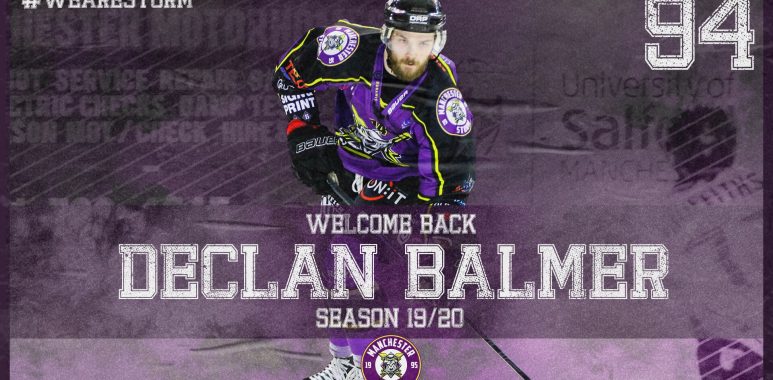 SEASON TICKETS: The Go Goodwin's Manchester Storm are pleased to announce that season tickets for the 2019/20 Elite Ice Hockey League season are now available to purchase. Season Tickets can be ordered here. The deadline for the Early Bird offer is Friday 31st May.
We caught up with Storm defenceman, Declan Balmer during the off-season, about all things hockey and the 2019/20 EIHL campaign.
You're returning for your third season with the club. What do you love most about Manchester and the EIHL?
Declan Balmer: Manchester is an amazing city for starters and I feel as a coach, Finner is perfect for my constant development and the style he likes to play.
Have you got much planned for the Summer?
DB: Not a whole lot planned as of yet just  a lot of working and preparing for next season.
What were your favourite moments of the last two seasons with the Storm?
DB: From my first season, probably scoring my first goal and winning the conference. Last year, definitely the massive New Year's Day win against Sheffield.
Have you got any personal goals for the 2019/20 season?
DB: My personal goals are to keep developing into a top reliable d-man, which I know I can be.
What can Storm fans expect for next season? Do you have any words for them ahead of the 2019/20 campaign?
DB: The fans can expect to keep building from last season, constantly getting better and battling hard each game for the boys on my side! You guys were huge last season being loud right through the game week in week out, keep the shelter rocking.
Is there anything else you would like to add?
DB: I'm looking forward to being back in the shelter. The atmosphere in the rink is something special. I am excited to be back around that atmosphere, with everyone's chants.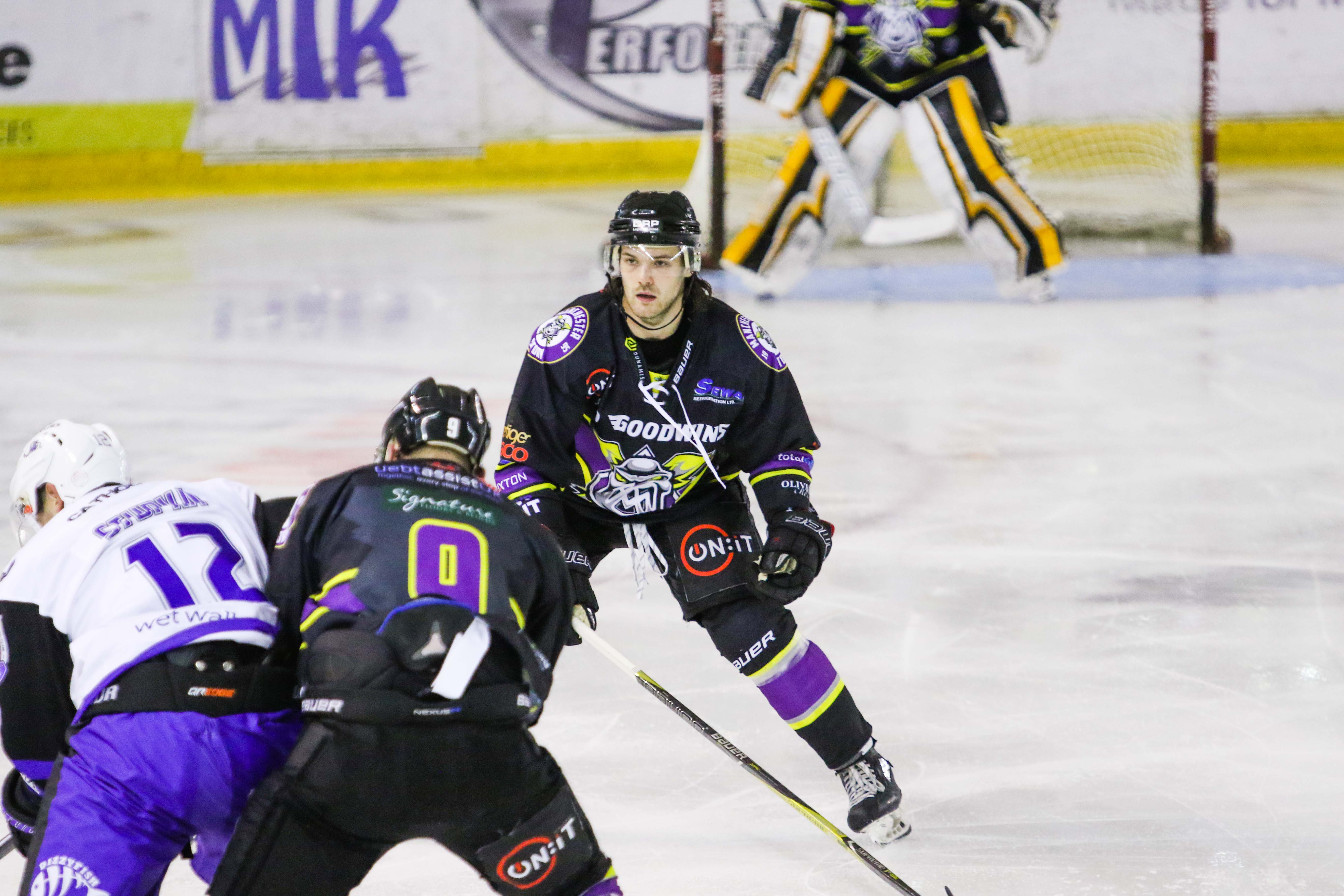 The Manchester Storm OSC are delighted to announce the launch for 2019/20 Own and Loan. You can find out more information here. Keep your eye on the OSC social media for more future announcements.