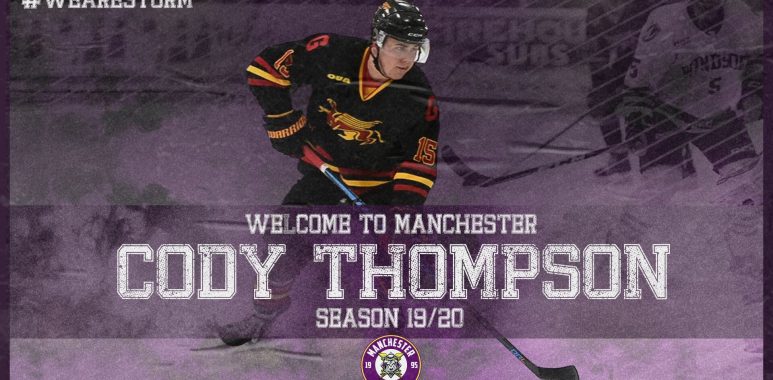 Breaking News: Welcome to Manchester, Cody Thompson!
SEASON TICKETS: The Go Goodwin's Manchester Storm are pleased to announce that season tickets for the 2019/20 Elite Ice Hockey League season are now available to purchase. Season Tickets can be ordered here. The deadline for the Early Bird offer is Friday 31st May.
Go Goodwins Manchester Storm are thrilled to welcome Cody Thompson to the club for the 2019/20 season!
After completing four seasons in the USports league, the Canadian forward joins the Storm as a newcomer to both the club, and the EIHL.
The Ontario born left-winger totalled a notable 104 points over 109 games, during his time at the University of Guelph – also making playoffs every year with the Gryphons. During the Gryphons 2018/19 season, Thompson was also instrumental in the team winning the University Cup.
Previous teams for Thompson also include: Toronto Red Wings AAA, Toronto Marlboros, Peterborough Petes and Mississauga Steelheads. The 2010-2011 season saw the forward as an OHL Cup Champion with Toronto Marlboros. The same season Thompson picked up the OHL Cup's Most Points award; only 5 points behind NHLer, Connor McDavid – who received the award the following season.
Looking forward to bringing Thompson in for his season debut, Head Coach, Ryan Finnerty commented:
"Cody is a competitor. He is very strong on the puck and has plenty of ability to score goals. He plays with some grit and isn't afraid to play on the inside. I am excited to work with him this season and look forward to seeing him develop at pro level."
Announced as the Storm's third new recruit, expect big things from Thompson, as he looks to impress in his first professional season.
Player Profile
Position: Forward (LW)
Age: 24
Shoots: Left
Height: 5'10"
Weight: 194lbs
View more on Cody Thompson here.
If any businesses or individuals would be keen to learn about a fantastic "full player sponsorship" for Cody Thompson, please email liam@storm-office.com for more information.
Keep checking the Official Supporters Club social media so you don't miss out on a fantastic opportunity to own and loan his jerseys.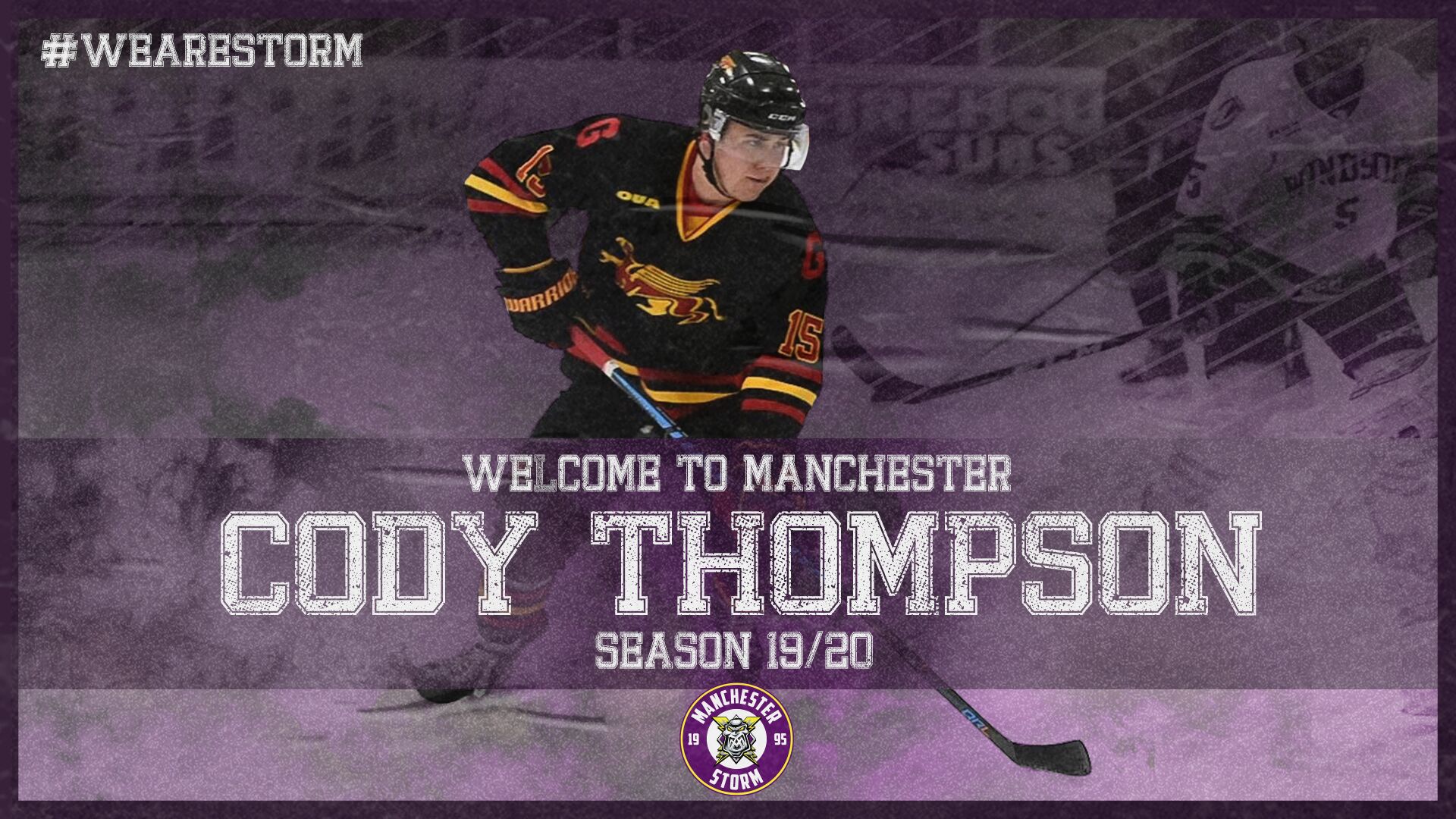 The Manchester Storm OSC are delighted to announce the launch for 2019/20 Own and Loan. You can find out more information here. Keep your eye on the OSC social media for more future announcements.
Words by Shelly Kiely