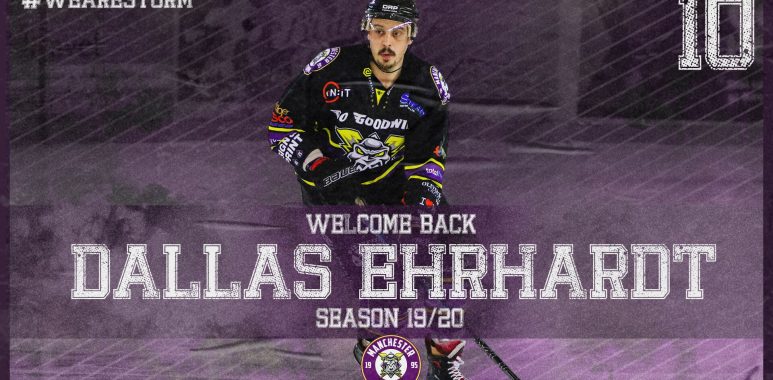 Welcome back to Manchester, Dallas Ehrhardt!
SEASON TICKETS: The Go Goodwin's Manchester Storm are pleased to announce that season tickets for the 2019/20 Elite Ice Hockey League season are now available to purchase. Season Tickets can be ordered here. The deadline for the Early Bird offer is Friday 31st May.
Your Go Goodwins Manchester Storm are thrilled to announce the return of dual national defenceman, Dallas Ehrhardt for the upcoming 2019/20 season!
The unmistakable presence of Dallas Ehrhardt has now become synonymous with the Storm franchise, as Head Coach, Ryan Finnerty, has moved swiftly to secure the services of the dual national.
Ehrhardt had an outstanding 2018-19 season, in which he tallied 47 points, including 16 goals and 31 assists. Large parts of last season also saw the 6'4" defenceman effectively quarterbacking the powerplay, The blueliner finished 3rd overall in powerplay goals and 4th overall in EIHL points, amongst the defencemen – a truly outstanding year for the blueliner.
During the 2018-19 season Ehrhardt overtook ex-Storm defenceman, Paul Swindlehurst, as the most capped Manchester Storm player with 161 appearances, currently sitting 5th overall in terms of points for the EIHL franchise.
Ehrhardt joins Matt Ginn and Adam Barnes as the third confirmed returnee, with the blueliners ability to play on both sides of the point, he is an invaluable attribute for the Storm.
Furthermore, the recent evolution of his offensive game has seen Ehrhardt become a regular feature on Storm's powerplay. This position, combined with his role in the top pairing, makes his return huge and this really is, just the start of things to come!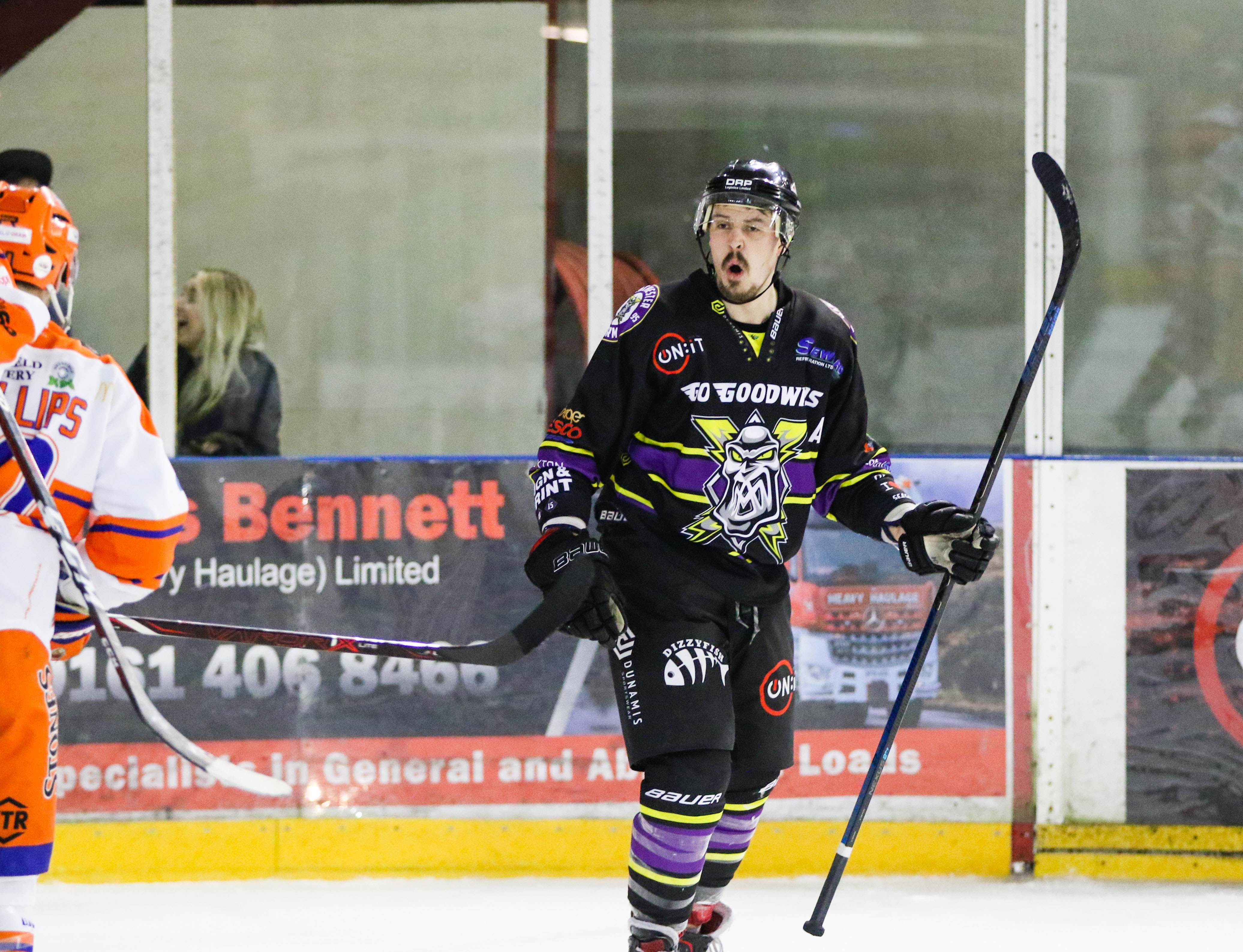 Player Profile:
Position: Defence
Age: 26 years old
Shoots: Left
Height: 6ft4
Weight: 225lbs
See Dallas Ehrhardt's Elite Prospects Profile here:
The Manchester Storm OSC are delighted to announce the launch for 2019/20 Own and Loan. You can find more information here.
Words by Callum Schora