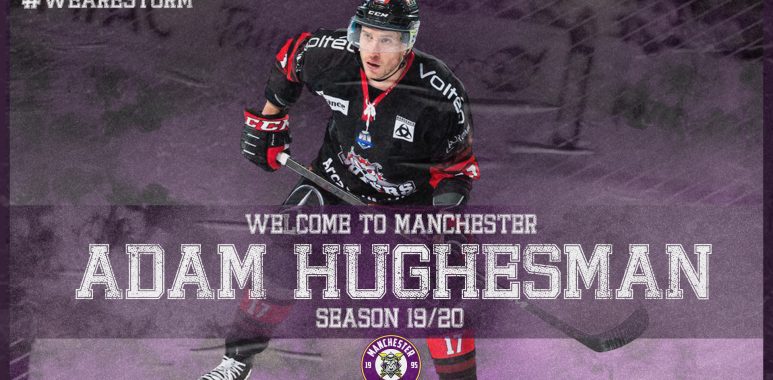 BREAKING NEWS: WELCOME TO MANCHESTER, ADAM HUGHESMAN!
Manchester Storm are delighted to confirm the signing of Adam Hughesman!
The Canadian forward is confirmed as the 13th member of Manchester Storm's 2019/20 squad.
From 2012-2015, Hughesman plied his trade in the ECHL, splitting time between Las Vegas Wranglers and Reading Royals. In those three years, the forward tallied 143 points (57G 86A) in 198 games, as he was able to successfully transition his game from the major juniors (Tri-City Americans, WHL) into the professional game.
The 2015-16 season was Hughesman's first in Europe, as he represented Sterzing/Vipiteno, in the Italian Hockey League (Serie A). The forward's debut on the continent was outstanding, as Hughesman racked up 65 points (26G 39A) in 42 outings. This points tally would sit atop of the player rankings, beating several familiar EIHL names such as: Sean Bentivoglio, Francois Bouchard, Layne Ulmer, Luke Moffat, Stefan Della Rovere and Mike Vaskivou, in the process.
After one year in Northern Italy, Hughesman signed for Czech side Orli Znojmo, in the highly competitive EBEL. In 49 appearances for Orli Znojmo, Hughesman produced 24 points, including 15 goals.
Hughesman then traded Southern Czechia for Western France in 2017, as he signed for Bordeaux in the Synerglace Ligue Magnus. The forward posted an impressive 66 points (30G 36A) in 69 league appearances, over a two-year period.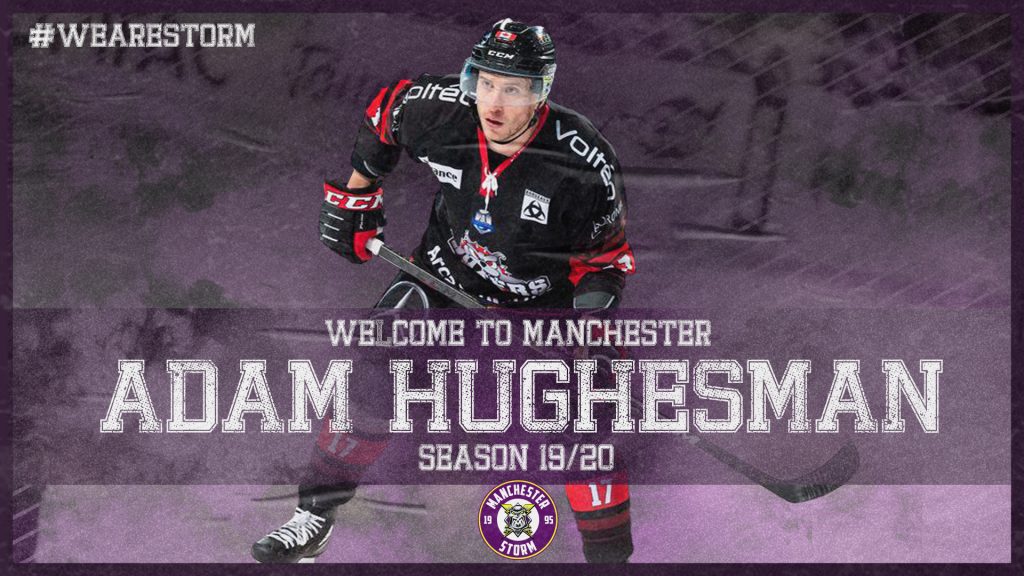 Hughesman is expected to arrive in Manchester in August, and Head Coach, Ryan Finnerty had this to say about his latest recruit:
"Adam is an offensive player who has scored at every level. He's looking to have a big year here in Manchester, after spending two years in Bordeaux.
 "I am looking for him to be a leader on this team and make those around him better."
Player Profile
Position: Forward
Age: 28
Shoots:
Height: 5ft11
Weight 90kg
Adam Hughesman will be proudly sponsored by ON:IT Recruitment during the 2019/20 season!
The Manchester Storm OSC are delighted to announce the launch for 2019/20 Own and Loan. You can find out more information here. Keep your eye on the OSC social media for more future announcements.
Words by Callum Schora