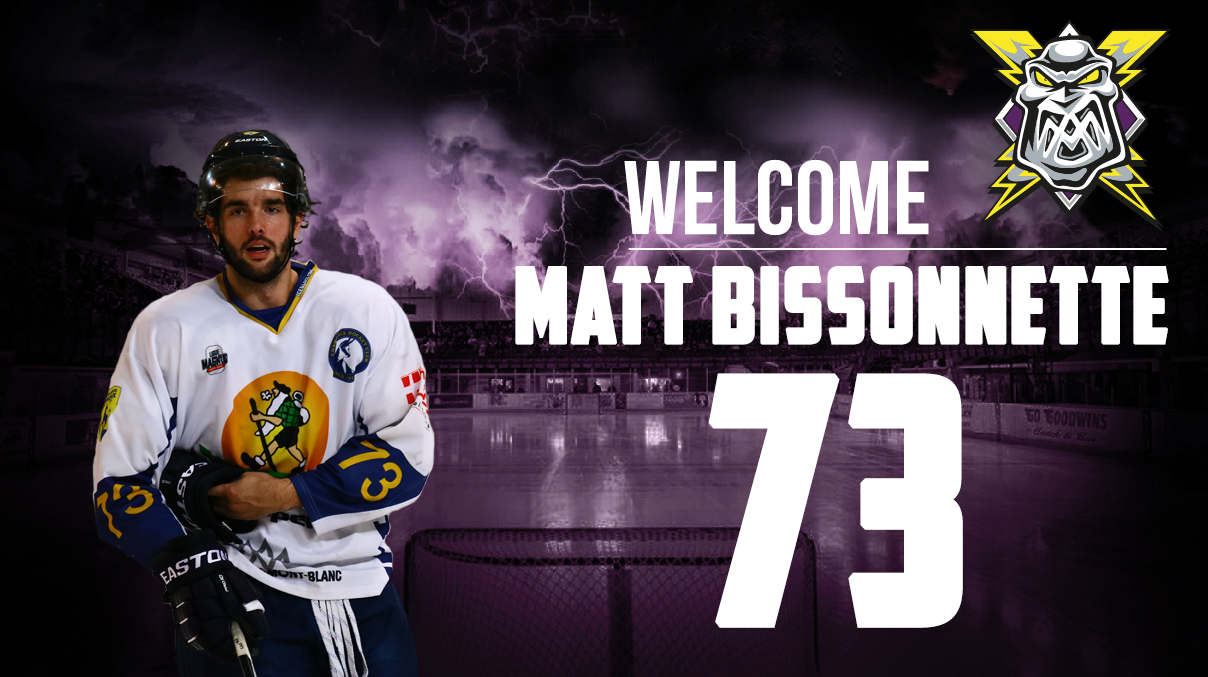 Bissonnette joins the Storm!
SEASON TICKETS: The Go Goodwins Manchester Storm are pleased to announce that season tickets for the 2016/17 Elite Ice Hockey League season are now available to purchase. Season Tickets can be ordered online or by calling the box office on 0161 926 8782, or in person at the box office.
The Manchester Storm are delighted to add 24 year old Canadian, Matt Bissonnette, to the roster ahead of the 16/17 season! The 6″4 forward comes to Manchester after spending the past two seasons in France, where he played for Chamonix.
Storm Coach, Omar Pacha, was delighted with the capture of Bissonnette, "Matt is someone who has been on my radar for a while now. He has size, great vision, and is renowned for his excellent passing ability. He is also close friends of recent Storm recruit, Mario Trabucco, and i know they are both delighted to be playing alongside each other this upcoming season. Mario spoke really highly of Matt, and from all the scouting reports i have done on him, I know we are getting a very talented hockey player & a highly committed individual who is still young & hungry to take his game to another level."
Storm GM, Neil Russell, was equally as delighted to secure the signature of Bissonnette, "Matt is someone i know Pach has been really keen to bring to the Storm ahead of this upcoming season. Numerous things stood out to us about him, from his junior career in Quebec, his progression into the pro ranks, his size, and the outstanding reports we received on his vision and passing ability. Matt is still young, has really good pedigree, so I am convinced if he comes in here with the work ethic & hunger to succeed that we know he possesses, he could use us to springboard his career into higher leagues in Europe potentially in the future."
Talking further about the upcoming season, Russell went on to add, "Pach is closing in our last few signings presently, a lot of talks are ongoing. We both want to ensure that every box is ticked in terms of securing the right players that are going to be good fits here in Manchester & will compliment those players already signed. We still have time on our side, so we will take our time & do our due diligence on all prospective players we are looking at to complete our roster. One thing's for certain, this Storm team being assembled by Pach is going to excite all of our fans. We are going to be a hard team to play against, especially in our own barn. I really cannot wait to get this season started.
Seth Bennett (EIHL MEDIA) talks to new signing, Matt Bissonnette:
https://soundcloud.com/user-881009593/bissonnette-hopes-storm-chance-will-give-his-career-fresh-impetus
And hear from Coach Pacha, as he talks to Seth Bennett about signing Bissonnette:
https://soundcloud.com/user-881009593/pacha-likes-the-size-and-creativity-of-new-signing-bissonnette/s-bKdnm
OWN & LOAN: If you would like to Own & Loan Matt Bissonnette's 2016/2017 jerseys, please get in contact with Storm GM, Neil Russell, immediately! (gm@manchesterstorm.com). The jerseys that are available are as follows; Home League, Away League, Challenge Cup, and both home & away warm up jerseys! First come, first served!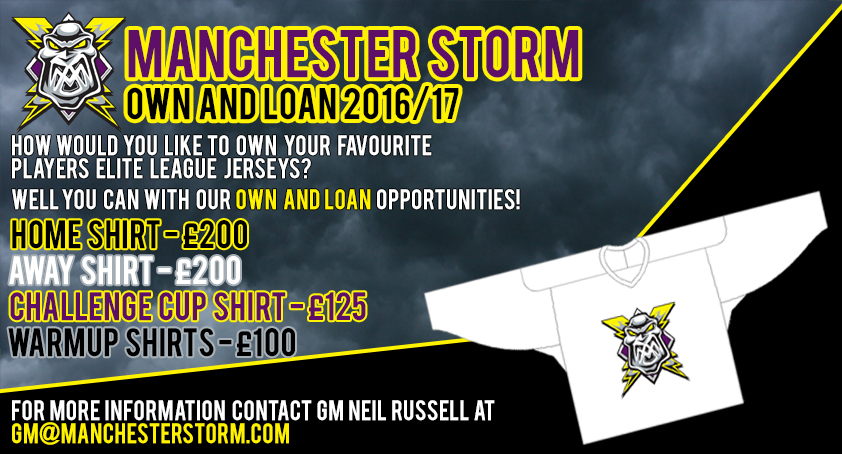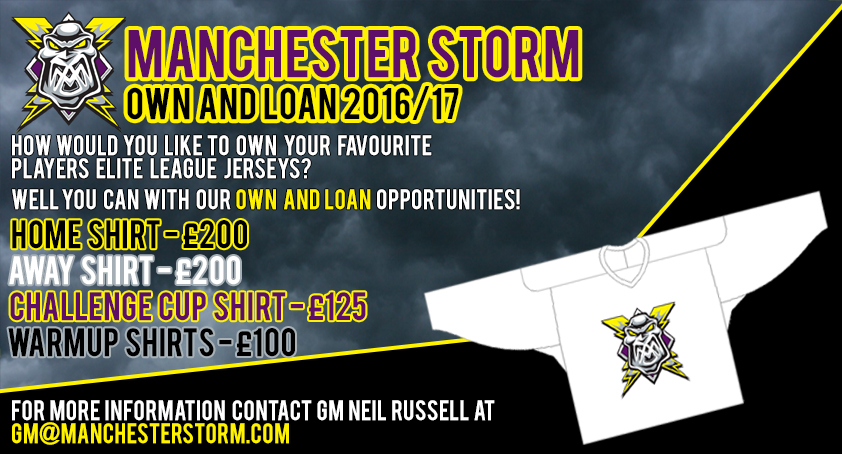 OSC KIT CLUB: If you would like to sponsor any of Matt Bissonnette's 2016/2017 equipment, please get in contact with the Storm's OSC immediately via email at oscmanchesterstorm@gmail.com! The items that are available to sponsors are as follows; Helmet, Skates, Shorts, Sticks, Gloves, Socks, & Laces! First come, first served! For more information please click HERE.