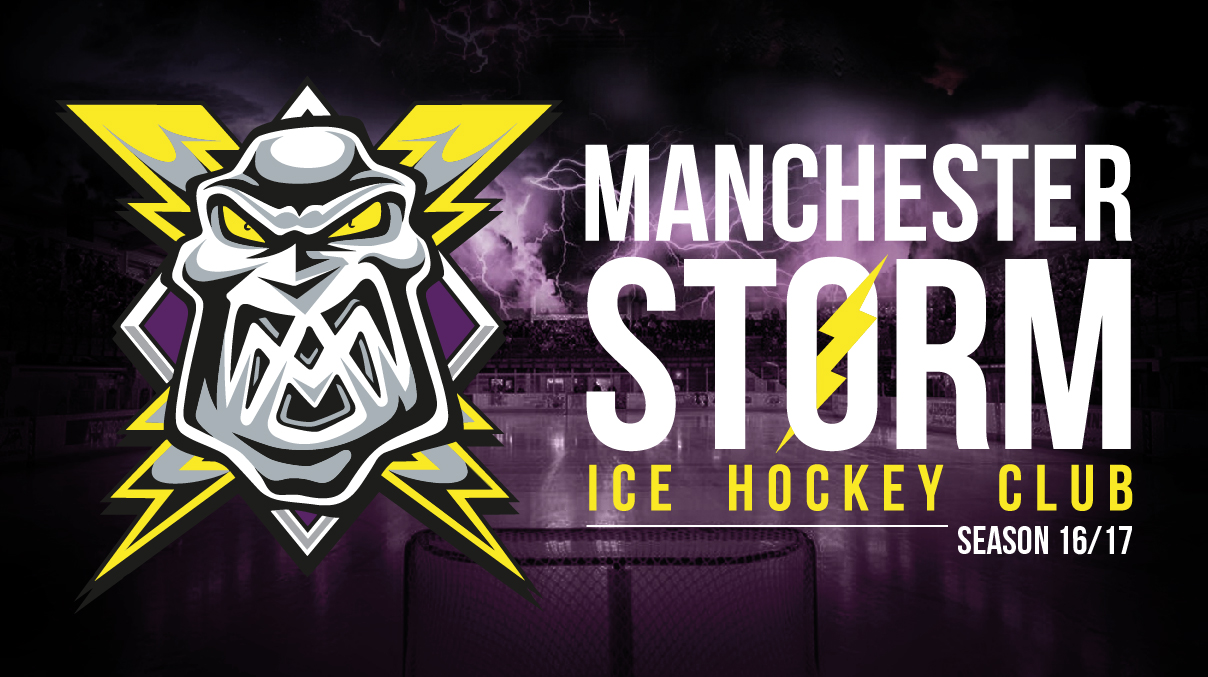 2016/17 EIHL Fixtures Released!!!
PRE- SEASON TICKETS: The Go Goodwins Manchester Storm are gearing up for the 2016/17 Elite Ice Hockey League season with two home games against the Coventry Blaze on the 31st of August and the Sheffield Steelers on the 3rd of September. Tickets can be ordered online or by calling the box office on 0161 926 8782, or in person at the box office.
The Go Goodwins Manchester Storm are delighted to announce their schedule for the 2016/17 Elite Ice Hockey League season!
This season sees your Storm playing at home twice on Fridays, seventeen times on Saturdays, ten times on Sundays, & on New Years Day. We kick off our league campaign at home to the Cardiff Devils on Saturday 10th Sept which is sure to be a firecracker of a game, plus we also have back to back home weekends in November against Conference rivals, so again those are likely to be key weekends, full of high intensity hockey. Also, we have a triple header in Scotland in January which we know fans will travel to in large numbers!
GM Neil Russell couldn't be happier with the schedule, saying "Every team walks into the fixture meeting with a plan, but not every team leaves with executing that plan, but thankfully we did! We wanted more Saturday games, and we managed to achieve that. We also purposely set out to get more Challenge Cup games in at the start of the season, which we've managed to do. Overall, I am very happy with the fixtures as I hope fans are too."
Please note changes to Face Off times for this upcoming season:
Friday – 19.30pm
Saturday – 19.00pm
Sunday – 17.30pm
To view the fixtures please click HERE and to download the fixtures directly into your calendar please click HERE.
Puck Drop & MOM Awards:
To request doing the Puck Drop or MOM awards this season, please email matchnight@manchesterstorm.com.