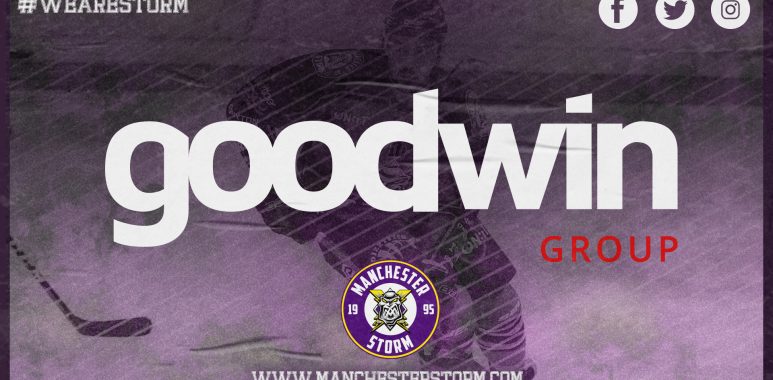 AWAY LEAGUE FIXTURE: DEVILS 3-1 STORM
The Goodwin Group Manchester Storm produced another battling road display but again left empty handed, as the Devils outlasted the Storm to win 3-1.
An evenly contested first stanza saw both teams fighting for the opening goal until a minor penalty assessed on Simmonds, for high-sticking, cost the visitors dearly. It took just 33 seconds for the Devils to convert on the man-advantage with a tic-tac-toe play from Martin, Beantivoglio and Myers, with the latter rounding off the play. The rest of period saw few chances created with just 17 shots on goal mustered, 9 for Devils and 8 for Storm.
The second period started horrendously for the Storm, as Cardiff doubled their lead only 28 seconds into the period, again on the man-advantage. An interesting call by the officials sent Louis and Gagnon, despite the Cardiff man unloading several punches on Hope. These penalties reduced both sides to just four skaters and this extra spaced proved beneficial for the Storm.
An excellent play from Fawcett created space for Dallas Ehrhardt to rush in from the point and fire past Ben Bowns at 31:50 to half the deficit. Heavyweights Gagnon and Louis would emerge from the box a few moments later, but their frustrations were still evident and they both dropped the gloves. The contest was disappointingly cut short by the officials and the remainder of the second period petered out, with the scoreline reading 2-1 in favour of Cardiff.
The final period of play was dominated by the Storm but frustratingly they were unable to find a way to beat Bowns. Finnerty pulled Matt Ginn with just over a minute to play and the hosts would effectively seal the game with 19 seconds remaining; Joey Haddad seized on the puck before skating towards centre ice and floating the puck into the empty net.
Your Goodwin Group Manchester Storm are back on home ice Sunday 6th October in Elite League action, taking on Glasgow Clan for the first time this season! This is a game not to be missed! Tickets are on sale NOW online, by calling 0161-926-8782 or in person at the Planet Ice Altricham Box Office. Doors open 16:30 and tickets will be available on the doors up until face-off at 17:30.
#WeAreStorm | #ATTWWY