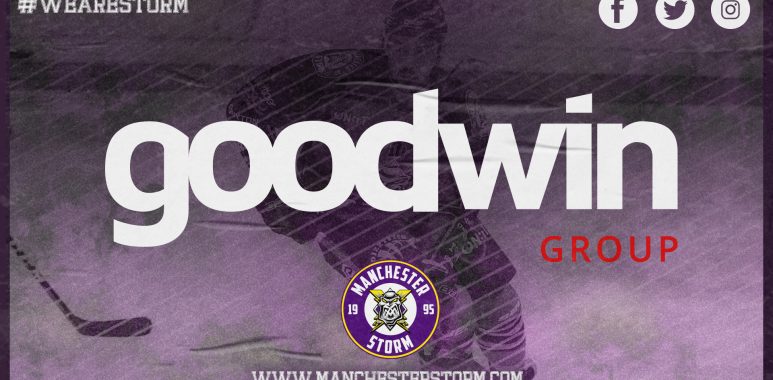 MATCH REPORT: MANCHESTER STORM 1 – 4 GLASGOW CLAN
The Goodwin Group Manchester Storm suffered their first home league defeat of the year at the hands of Glasgow Clan. The Scottish side outplayed and outworked the hosts for the majority of the game and deservedly took away the two points, with a 4-1 victory.
The opening phases of play were controlled by the hosts, until Bjerrum's wrist shot somehow found a way past Matt Ginn and this appeared to have take the wind out of Storm's sails. It would take until nearly the halfway mark in the game for the scoreline to change. Ex-Storm forward Scott Pitt converted at the backdoor on an excellent cross-ice pass fed from Roy, with 29:02 played. Although, the Storm work their way back into things through the impressive Puskarich, assisted by  Ehrhardt, at 35:08.
A little over a minute later and the crowd got the showdown they wanted, Gagnon vs Springer. The two tough guys dropped the gloves and went to battle, with Gagnon dominating the majority of the fight. This breathed life back into the Shelter and Storm, it took an outstanding effort from netminder Patrick Killeen to maintain the visitors one-goal advantage.
The final period of play was fractious and eventful, with an off-ice altercation evidently distracting the players significant period of time. However, the hosts were able to create a few good scoring opportunities, but at 56:33 the Clan killed the game. LaPorte managed to beat Ginn short-side and the large travelling support from Glasgow were delirious. A minor penalty on Linden Springer at 58:18 gave the Storm a slim chance; subsequently, a timeout was called and Ginn pulled for the 6on4 opportunity. The move unfortunately didn't pay-off when Lidhammar eased the puck into the empty net.
Man of the Match for Glasgow Clan went to Patrick Killeen
Man of the Match for Manchester Storm went to Mario Puskarich
Your Goodwin Group Manchester Storm look to bounce back next Saturday (12th October) as Coventry Blaze make the trip to the Storm Shelter. Tickets for this league fixture are on sale NOW online, by calling 0161-926-8782 or in person at the Planet Ice, Altrincham Box Office. Doors open at 6pm for a 7pm start.
#WeAreStorm | #ATTWWY