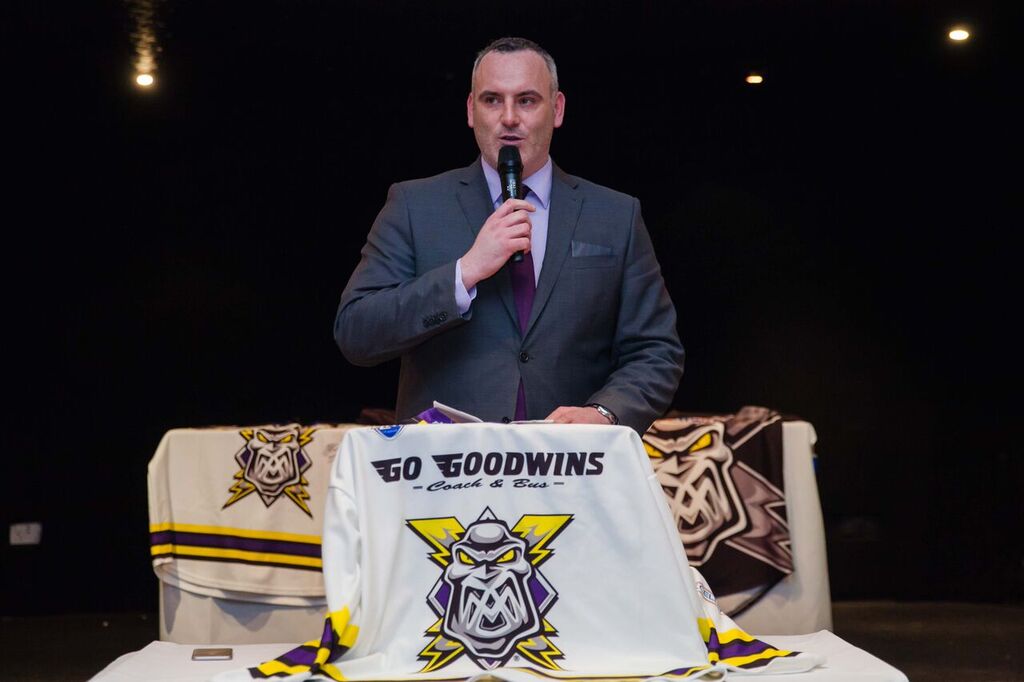 SEASON TICKETS: The Go Goodwin's Coaches sponsored Manchester Storm are pleased to announce that season tickets for the 2016/17 Elite Ice Hockey League season are now available to purchase. Season Tickets can be ordered online or by calling the box office on 0161 926 8782, or in person at the box office.
This evening (Thursday the 9th of June) at 7pm, Manchester Storm's General Manager, Neil Russell, will be taking over the official Storm's Twitter account to answer all your questions! So if you ever wondered who his favourite Power Ranger was, or why he loves Veda bread so much… now's your chance! 
Be sure to follow the Storm's Twitter account by clicking HERE, and to ask questions use the hashtag #AskTheGM!!