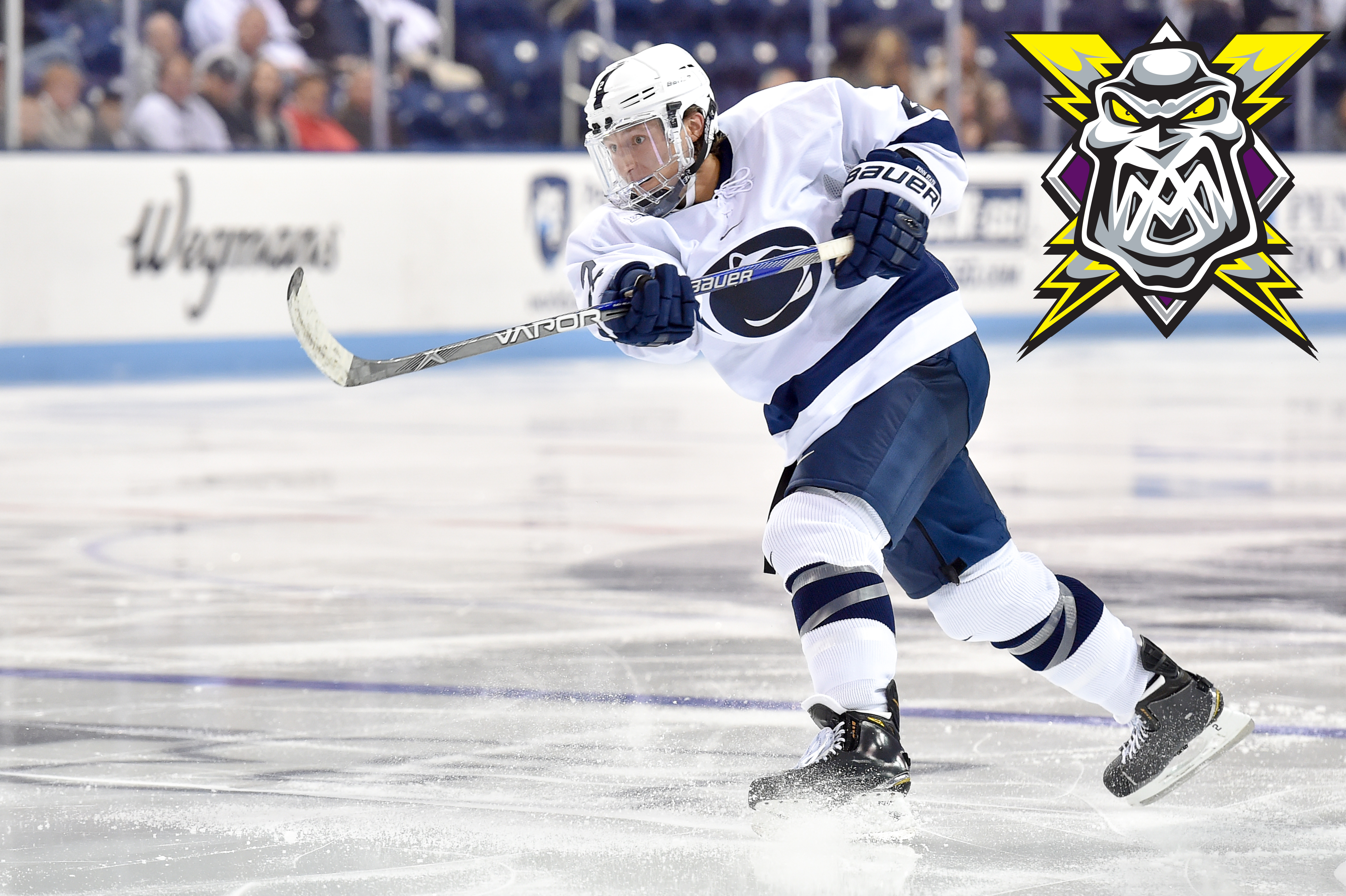 CONNOR VARLEY SIGNS FOR THE STORM!
SEASON TICKETS: The Go Goodwin's Coaches sponsored Manchester Storm are pleased to announce that season tickets for the 2016/17 Elite Ice Hockey League season are now available to purchase. Season Tickets can be ordered online or by calling the box office on 0161 926 8782, or in person at the box office.
The Manchester Storm are delighted to welcome U.S. D-man, Connor Varley, to the club for season 16/17! The 24 year old comes straight to Manchester on the back of a very successful University career with Penn State of the highly respected NCAA.
Coach, Omar Pacha, was delighted with the capture of Varley, "Connor is someone the Storm fans are really going to enjoy watch play next season. He prides himself on his skating, he's a 2-way player, and whilst not overly tall, he is built like a brick wall & plays a physical game on the back end. He is straight out of a very professional set up in Penn State, and from speaking back and forth, he is super excited to get over here and start the season! All the references I received on Connor were exemplary, they all talked about his professionalism & commitment on & off the ice, which is something every coach wants to hear about a player they're wanting to sign. I am delighted to have Connor on board for next season."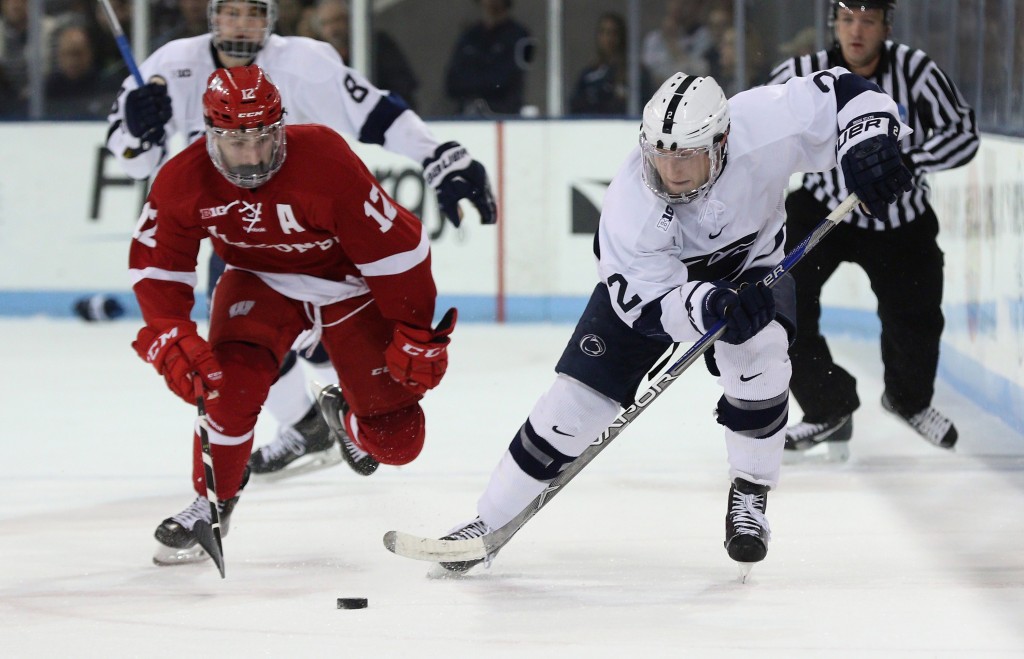 General Manager, Neil Russell, was equally as delighted to have Varley sign up for next season with the Storm, "Pach first mentioned Varley to me over a month ago, he liked him instantly, not just because of what he saw in the copious amounts of video he watched on the player, but also the amazing references he received back also. From the dialogue I have also had with Connor, it has been interesting to hear that he was a part of helping kick off a new hockey programme at Penn State, so he fully understands the work required off the ice with community & fan engagement, something we place huge significance on here with the Storm, as everyone knows. We are delighted to welcome Connor to the Storm, I have no doubt whatsoever that his style of play will endear him to the fans here in Manchester in a big way & that he will live up to his nickname of "All Business" that was given to him by former team mates! I can't wait to get this season started"
Be sure to follow Connor on Twitter by clicking HERE.
AUDIO: LISTEN TO CONNOR VARLEY SPEAK ABOUT HIS SIGNING IN MANCHESTER!
https://soundcloud.com/user-881009593/varley-pursues-pro-dream-in-manchester/s-R3wZa
OWN & LOAN: If you would like to Own & Loan Connor Varley's 2016/2017 jerseys, please get in contact with Storm GM, Neil Russell, immediately! (gm@manchesterstorm.com). The jerseys that are available are as follows; Home League, Away League, Challenge Cup, and both home & away warm up jerseys! First come, first served!