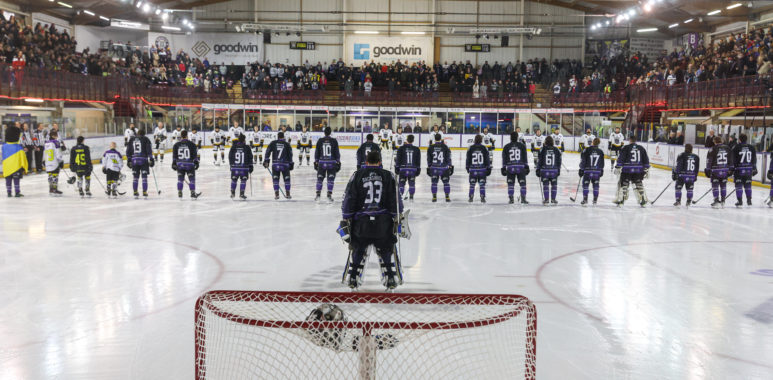 AROUND THE SHELTER WITH STORM FAN NIM CLARKE!
Manchester Storm; The ice hockey club that helps out in their community – by Nim Clarke
Manchester Storm is an ice hockey club that was first established in 1995 and played out of the Manchester Arena. After 7 years of playing hockey in the arena the club had to stop playing due to financial issues and the rise in costs at the Manchester Arena.
But good news for Storm fans, in 2015 they came back with a bang. A new refurbished logo, new ownership, new arena and a special appearance from former player and now assistant coach of the team, Mike Morin.
Manchester Storm are well known in the area for helping their community. Things they have done well are bowling events with the fans, 'meet the player' events and doing Pride and Prevent Breast Cancer awareness nights. Now it is time to meet the players!
#20 Jacob Lutwyche:
NC – How did you hear about Manchester Storm?
JL – Ryan (Head Coach) has a close friend who had seen me play so that is how I found out about the team. 
NC – What is it like to play for the team?
JL – It is a big honour because the EIHL is the best in the UK so when you to the EIHL then you can really get anywhere.

#10 Dallas Ehrhardt:
NC – How did you hear about Manchester Storm?
DE – I heard about Storm through former goalie Mike Clemente. 
NC – What is it like playing for Storm?
DE – It is awesome. I have played for Storm for 6 years now, so it is a real honour and the group is easy to work with. 
#91 Frankie Melton: 
NC – How did you hear about Manchester Storm? 
FM – It is quite funny because I somehow heard about Manchester Storm on Twitter. 
NC – What is it like playing for Storm?
FM – I love it because the team is amazing to work with and I love working with Ryan Finnerty so it is a real privilege.

#31 James Downie:
NC – How did you hear about Manchester Storm?
JD – I heard about Storm through my dad (Colin Downie) as he played for the Storm in 1995-1996. 
NC – What is it like netminding for us?
JD – It is a real privilege as I have wanted to play for Storm because my dad played for Storm. I feel quite gifted to be here and playing for the club.

Sadly, not every interview that I did was able to make it into the article, but I feel personally privileged to have been able to do the interviews with the players.
Overall Storm is a wonderful place to go with family as we have a great atmosphere and the fans are amazing to hang out with and talk to! The players are exceedingly kind to fans (if you get to meet them) because they will let you get autographs and photos!
Article by Nim Clarke.
The club would like to thank Nim for the brilliant interviews and we look forward to some more interviews during the 2022/22 Elite League season!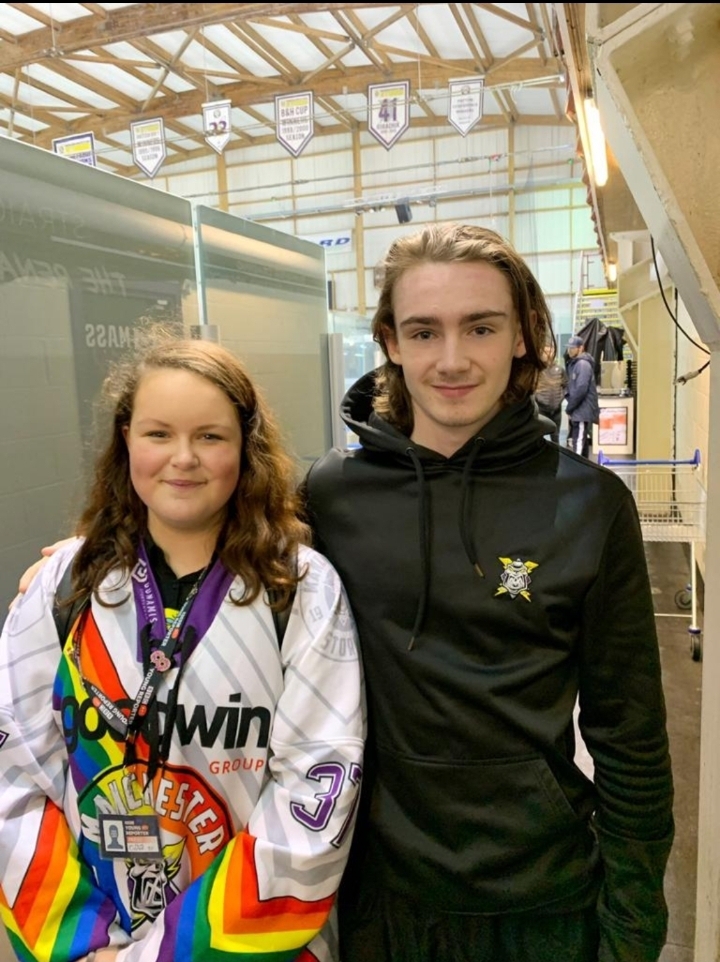 #WeAreStorm | #Manchester