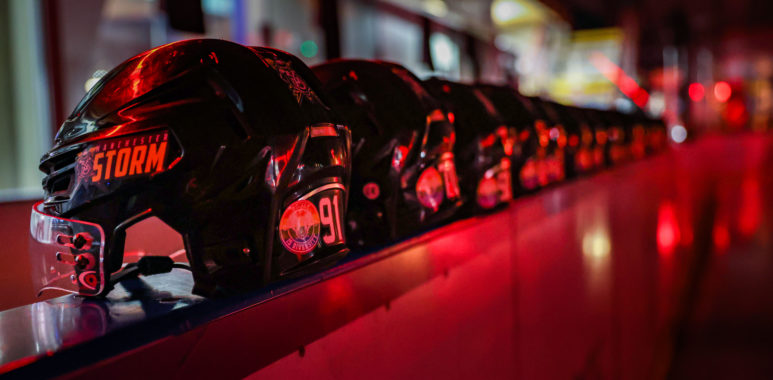 STORM WIN IN COVENTRY, TAKE TWO VITAL LEAGUE POINTS
Manchester Storm picked up a huge win this evening at The Skydome arena defeating Coventry Blaze 2-1 after penalty shots.
Coventry took the lead in the first period through Ferrara only for forward Frankie Melton to tie things up in the second period, assists on the Storm goal coming from Tayler Thompson and Cam Critchlow.
It was all square after overtime and Noah Delmas secured maximum points after scoring the final penalty shot for Manchester.
The man of the match for Manchester and well earned indeed, was Storm netminder Jason Bacashihua.