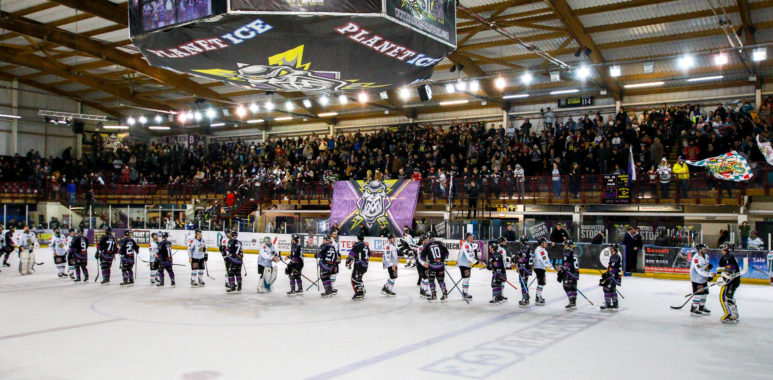 An Update From The Powerplay Lottery Team!
As we continue to navigate our way through the Covid pandemic, we thought now would be as good a time as any to update you on the progress of our Powerplay Lottery. Like the rest of the world, Powerplay has been affected by the pandemic, but we have plans in the coming weeks to breathe new life into this fun way to help raise funds for the club during this difficult time.
As a reminder and for those that don't know, the aim of the Powerplay Lottery is to support the Manchester Storm community development programme, which sees us working in schools and community clubs across Greater Manchester, including our academy, as we look to find the next big thing in the world of ice hockey. As of the end of October 2020, Powerplay has raised £6031.60, which is used to do more of the above.
Over the next few weeks and months as we head towards Christmas, you will notice us raising the profile of the Powerplay Lottery as we showcase previous winners, introduce new prizes, run fun competitions and invite fans to join us to support the Storm this way.
Through the Powerplay Lottery, for as little as £1.00 per week you have the chance to win various cash and 'money can't buy' prizes including a variety of Storm match tickets, merchandise, match day refreshments, as well as leisure and entertainment related prizes from our many friends in the local business community.
To join the Powerplay Lottery please visit our secure online portal: https://bit.ly/StormPowerplayLottery
For more information please contact us via:
E: PowerplayLottery@storm-office.com
Twitter : @Mcr_Storm / @StormLottery
The Powerplay Lottery is part of the NYCDA family, with members playing in the NYCDA Weekly Draw, which is registered with the Gambling Commission under licence number 000-005166-006