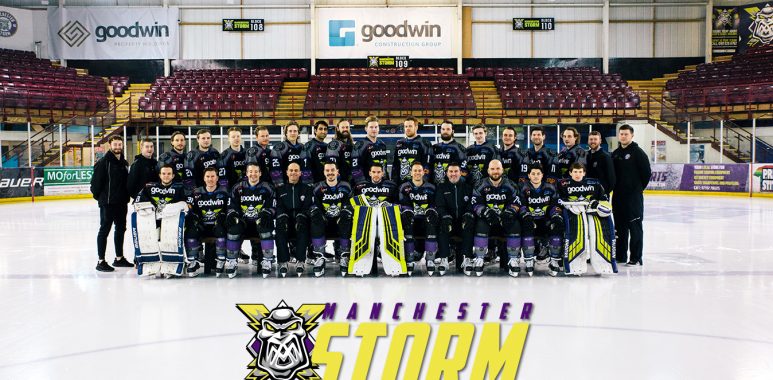 A VIEW FROM A SHELTERED OFFICE!
Hello Storm Fans!

I hope everyone is keeping safe and well in these unprecedented times we are in.

Covid-19 is no doubt going to have a massive impact not only on our Sport and our league but also our club as a whole moving forward. I want to assure fans that we are working very hard and diligently behind the scenes to make sure the club is protected and continues to run in this very difficult climate. It is very important that we continue building the business even through this time of crisis. With that said, we as an ownership group have committed to do everything in our power to make this happen, which means all staff will carry on as normal and help us achieve our goals. As of Sunday, all import players will be home safe and sound with the exception of Critch who chose to stay over the summer.

Every other team in the league will be in the same boat and everyone will have different ways of dealing with the next few months. Our focus now turns to making sure we have team back on the ice entertaining our great fans at the Storm Shelter. I would be lying if I said the club is sound financially, I know other "bigger" clubs have that luxury but we don't , we have always stressed the importance of making this club sustainable from top to bottom and dare I say it before this crisis took hold, we certainly were on the right track in doing so. I want to make it clear that we will financially back this club as we navigate through these difficult and unprecedented times.
We have called upon you, our fans and heartbeat of our club to help us during this time through the various channels and the response has been overwhelming, however I will stress that we as an ownership group are not just sitting back and leaving it all to you. We will be re-investing in the club if needs be to secure its future and give it the best chance possible to become sustainable again. We have shown in the past we are prepared to do this, even this season carrying spare imports to cover injury, it would be easy for us to save money and just let the team play short, as a financial decision but we are a group that wants to compete every game and give Ryan and the boys the best chance possible to win, so if this means a little more investment or movement of funds from certain areas for us to achieve this, then so be it .

Over the last few weeks I think you all agree the Storm Shelter has been a great place to be, big crowds, exciting games, 100% effort on and off the ice, but I think the atmosphere when its busy is like no other in the league. We now want to build on this and bring that atmosphere from the very first game next season, our staff will be working non-stop to bring in groups and sponsorship off the ice. On the ice I know Ryan has had some good conversations with all the players and has been contacted already by agents and players wanting to play in Manchester. I am sure he will update you all in the coming weeks as soon as any pen is put to paper.

With all the above in mind we now focus on next season and launching our season ticket offering, I know Liam is putting the finishing touches to a few things and will have more information shortly but we cant stress enough how important this is to driving the club forward into next season. Our aim is 500 which would be record numbers, but I think we can all say that this game is like no other and once hooked you wont look back! Tell your friends, family, colleagues and associates and lets blast the 500 out of the water. I cannot stress enough how important season ticket sales are going forward.

Lastly I want to thank you all as without your support through the good and bad times there would be no club at all, we are grateful for this and it spurs us on to be successful and keep pushing forward together.

Hope to see you all soon at the shelter!

Jamie.

#WeAreStorm | #ATTWWY