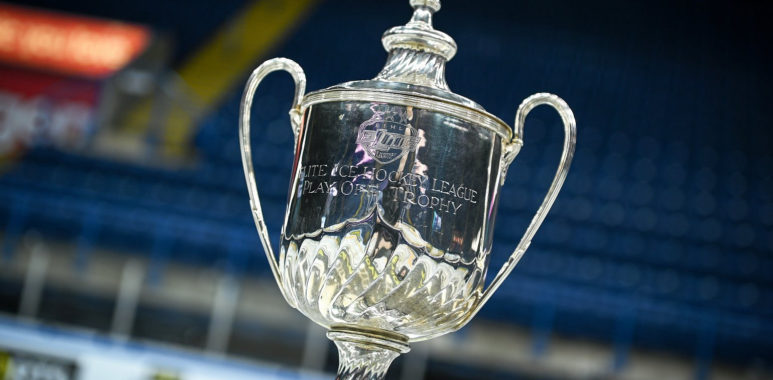 A Beginner's Guide To The Viaplay Elite League Playoffs
What's happening this weekend?
Your Robiquity-sponsored Manchester Storm take on roses rivals Sheffield Steelers in the Viaplay Elite League playoff quarter-finals. The home leg takes place this Friday, 7th April. Face-off is 7.30pm with doors opening at 6.30PM. Get your tickets for the home quarter-final now – we expect this to sell out!
This is the first time Storm have qualified for the post-season since 2018 so we need you to be loud and proud this weekend and cheer the team on to victory.
I can't make the game on Friday, is there a webcast?
Yes there is! Visit www.manchesterstorm.tv now to purchase our live stream.
What are the EIHL playoffs?
The Elite Ice Hockey League playoff title is the final trophy on offer for the 2022/23 season. The top eight finishers in the regular season qualify for the postseason. Cardiff Devils are the defending champions – they beat the Belfast Giants 6-3 in the final last year.
What's the format?
The eight qualifying teams are seeded from 1 to 8 for the quarter-finals. As the sixth seed, Storm were drawn to play the team finishing third – Sheffield Steelers. The quarter-finals are played over two legs (home and away) with the winner having the highest aggregate score. If the scores are level after 120 minutes, teams will play five minutes of 3-on-3 overtime followed by a shootout. The four winning teams qualify for finals weekend.
In addition to our own quarter-final, league champions Belfast Giants will take on the Glasgow Clan, Guildford Flames will play the Nottingham Panthers, and Cardiff Devils face off against the Coventry Blaze. Sunday's second leg between Cardiff and Coventry will be live on Viaplay.
Tell us more about finals weekend!
Finals weekend takes place at the Motorpoint Arena in Nottingham on Saturday 15th and Sunday 16th April. Saturday sees the two semi-finals take place at 3pm and 7pm. On Sunday, a playoff for third place takes place at 1pm followed by the final at 5pm. More details, included ticket prices, are available on the EIHL website.
The four qualifying teams will be reseeded based on league position, with the highest remaining seed playing the lowest remaining seed. It's a real UK festival of hockey and we'd love to see you there!
So this Friday is the last match in Altrincham this season?
Yes! Whatever the result this weekend, Friday is the last home match at the Storm Shelter for the 2022/23 season. It's going to sell out so make sure you don't miss out – tickets are available online now or by calling the box office on 0161-926-8782.