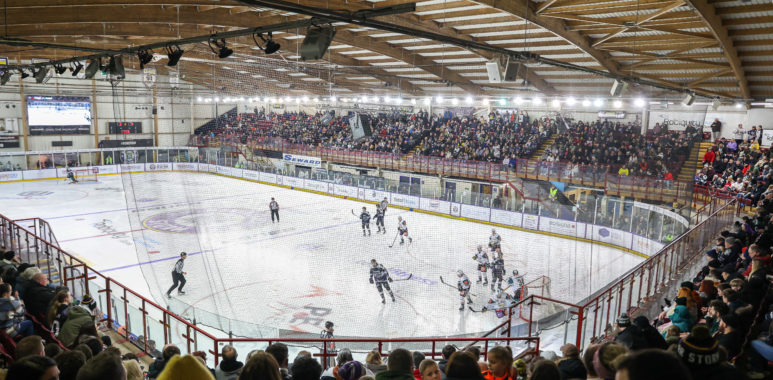 League News – 2022/23 attendances top one million
The total number of spectators attending Viaplay Elite League games in the 2022/23 season exceeded the one-million mark as the regular season drew to a close last weekend.
In total, just over 1,004,000 fans attended games during the League regular season and Challenge Cup, with the current season average at 3,148 fans per game. The last time the EIHL saw more than a million spectators in total over a season was in 2018/19 with 11 teams. Nine of the league's ten teams ended the regular season with higher average league attendances compare to the 2021/22 season. The average crowd per game this season is the highest record figured in the league's history.
The season's highest attendance was 9,368 for Sheffield"s home clash against Nottingham on Boxing Day. Belfast Giants had the highest percentage increase in average crowds this season, up some 43%. Fife Flyers came in second at 19%, with Manchester Storm up just under 10%.