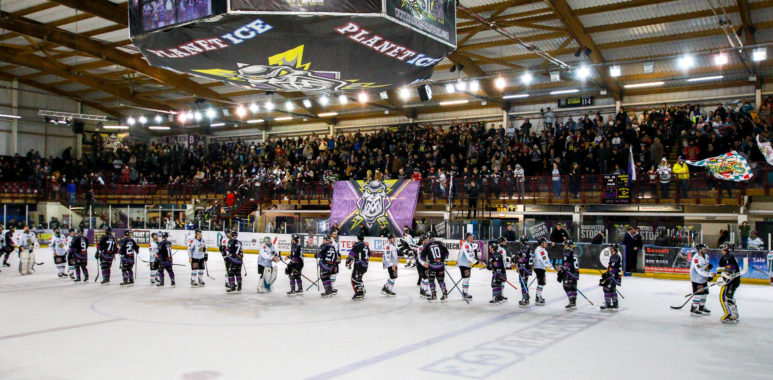 2020/21 ELITE LEAGUE SEASON JERSEY RELEASE!
Your Goodwin Group sponsored Manchester Storm are delighted to announce the club will be releasing all jersey designs this evening from the 'season that never happened' due to the Covid-19 pandemic.
With the news coming from the Elite League that they put forward a comprehensive proposal for government funding, there is still a glimmer of hope we may see some sort of an EIHL season, if this was to get accepted, but just in-case, we want you to have the opportunity to get your hands on the latest jerseys, rather than the designs collecting dust until we can play again. 
This will also be a huge financial boost for the club during very difficult times, we would like to thank all that have been able to support us through purchasing online raffle tickets, donations and of course through official merchandise sales.
Ryan Finnerty, Head Coach & GM had this to say; "Andy (Andrew Duxbury Design) always does a fantastic job carefully designing our jerseys and puts a huge amount of thought into this so it just felt right to allow our fans an opportunity to purchase one of his great designs from the season that never was. We really appreciate all your support and I hope to see you all at 'The Shelter' soon, stay safe folks."
The jerseys will go live on the official Storm Sports Store website at 7pm, Friday 6th November. Once again the jerseys will be manufactured by Dunamis Sports and will be priced as follows;
Adult (Blank) – £50
Adult (Name & Number) – £55
Kids (Blank) – £40
Kids (Name & Number) – £45
We hope you enjoy our range of official 20/21 season jerseys and please note, ordering before November 30th will guarantee delivery in time for Christmas.
#WeAreStorm | #ATTWWY