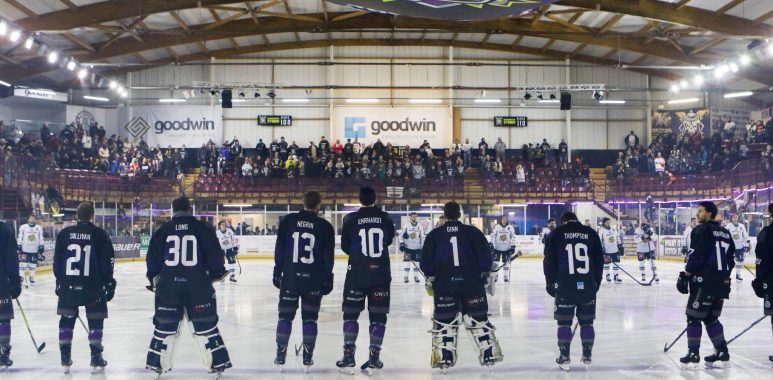 Robert Walker Haulage Ltd Return As Club Sponsors as part of new 'off-season' package!
Manchester Storm Ice Hockey Club are delighted to announce that Robert Walker Haulage are back on board as official sponsors! Robert Walker Haulage are the first business that have signed up to the clubs new 'off-season' sponsorship package that is designed to help fund the club during this difficult time caused by Covid-19.
The club would like to thank the Robert Walker Haulage family for going above and beyond to support the club through a testing period in the clubs history. The backing of our sponsors is integral and Robert Walker Haulage didn't hesitate when the club proposed the brand new 'off-season' sponsorship package.

Liam Hesketh, Sponsorship & Marketing, said: "It was a pleasure to work with Robert Walker Haulage when they came on board as official sponsors during the 19/20 season. They are true supporters of Mancunian hockey and i'm delighted to have them back on board as part of our new 'off-season' sponsorship package. A massive 'thank-you' to Peter and family for their continued support".
Peter Walker, director for Robert Walker Haulage added: "Robert Walker Haulage Ltd are proud to be associated with the Manchester Storm once again. Working with the excellent staff at the club, we had may games last season where we entertained clients & staff with great success. We hope this relationship continues for many years to come."
Jamie Tunstall, club owner, continued: "Robert Walker Haulage have come back on board as official club sponsors during a difficult time and they've really gone the extra mile being the first to take up our brand new 'off-season' package. We are extremely grateful for their support once again".

Robert Walker (Haulage) Limited was established in 1935 and became a limited company in 1957. Their company has always been a family run business whose staff offer a friendly, reliable, efficient and competitive service with their clients. During the 1940's the company were specialising more frequently in the niche area of the transport market. The experience gained over the years has afforded the Robert Walker a solid knowledge of the task involved and the pitfalls which can arise.

Robert Walker's reputation gained for reliability of service afforded them the prestigious honour of transporting British speed record breaker, Donald Campbell's 'Bluebird Car' and 'Bluebird Boat' touring the UK for a roadshow exhibition. In the late 1960's, they began to specialise in the transportation of forklift trucks. This experience and more has lead them to develop into the well established firm they are today. They are the largest independent transporters of Mechanical Handling Equipment and Associated Plant in the whole of the United Kingdom, also covering Southern Ireland.

If you would like to learn more about our brand new 'off-season' sponsorship package and become an official sponsor of the club, please get in touch with Liam Hesketh at liam@storm-office.com.