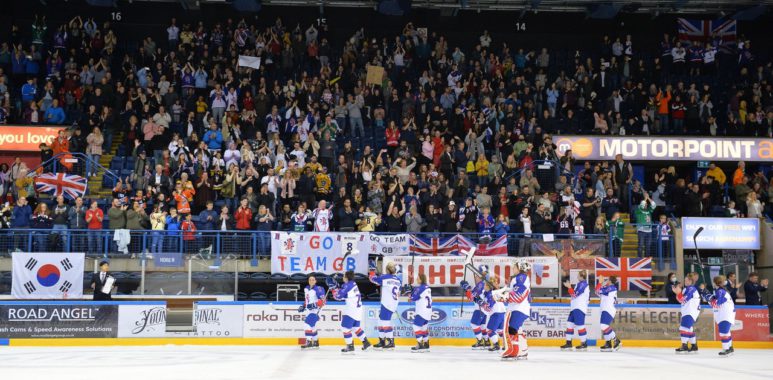 Women's Olympic Qualifiers – Korea 0-1 Great Britain
Great Britain missed out on a place in final qualifying for the Winter Olympics despite an heroic performance in a 1-0 victory over Korea at the National Ice Centre in Nottingham.

Korea, ranked seven places above GB in the world rankings, were on the back foot for much of the night and at the other end, netminder Nicole Jackson posted a 25-shot shutout.

GB finished second in the four-team group and miss out on goal difference, with Korea advancing to the next stage.

GB outshoot Korea in thrilling first period
GB had a strong opening period, outshooting Korea 10-4, with Jodie Bloom firing wide while Saffron Allen saw her shot saved from close range.
Jackson had to be alert to produce a great save from Park Chaelin's shot from the slot.

Adams' powerplay goal gives GB the advantage
GB piled on the pressure in the second session with Allen, Katie Henry, Katie Marsden, Lucy Beal and Ellie Wakeling all having great chances to score the opener.

But GB had to wait until the closing stages of the period as Marsden's perfect pass from the left fed Louise Adams at the backdoor to fire in the first goal of the game on the powerplay (39:00).

GB just miss out despite third-period pressure 
Mike Clancy's side gave it their all in their final session and had quality chances, but were unable to find the all-important second goal.

Jackson was lifted for the extra skater for the final period and despite GB pressure, Korea held on and will now go through to final qualifying.
In the day's first game, Slovenia beat Iceland 6-2 to secure third place in the table.