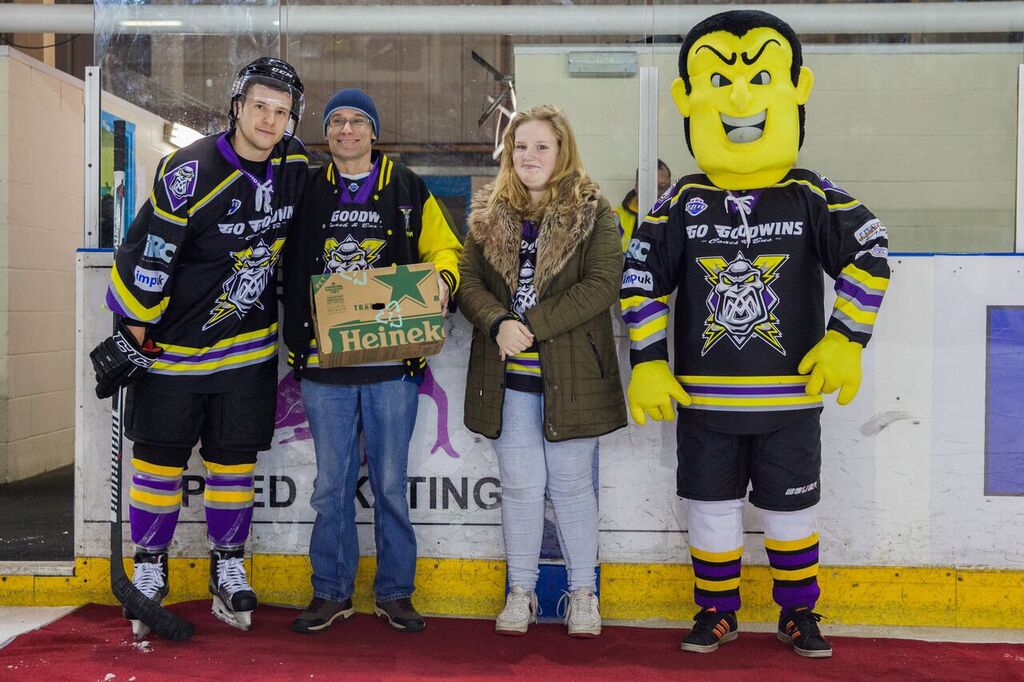 NEXT HOME GAME: The Go Goodwins Manchester Storm face the Nottingham Panthers at the Storm Shelter in Altrincham, this Sunday 24th January (5pm face-off) in Elite League action. Tickets can be purchased online via the club website, www.manchesterstorm.com, or by calling the Box Office on Tel: 0161-926-8782.
Storm fan Ellie Lee gives us her views on all things Storm in the third of the Storm Blogger series. Would you like to contribute? If so please email Storm GM Neil Russell at GM@manchesterstorm.com
My dad used to watch the original Manchester Storm and told me how good it was.
He did take me to my first ever ice hockey game about five years ago, but I didn't really enjoy it and we left after two periods. I didn't expect to set foot in an ice rink again, little did I know I would be hooked on the sport come Autumn 2015. When the news came about Storm reforming, my dad told me he would go to a couple of games to see what it was like, I think he was more pleased we had Jon Hammond back than any of the player signings!!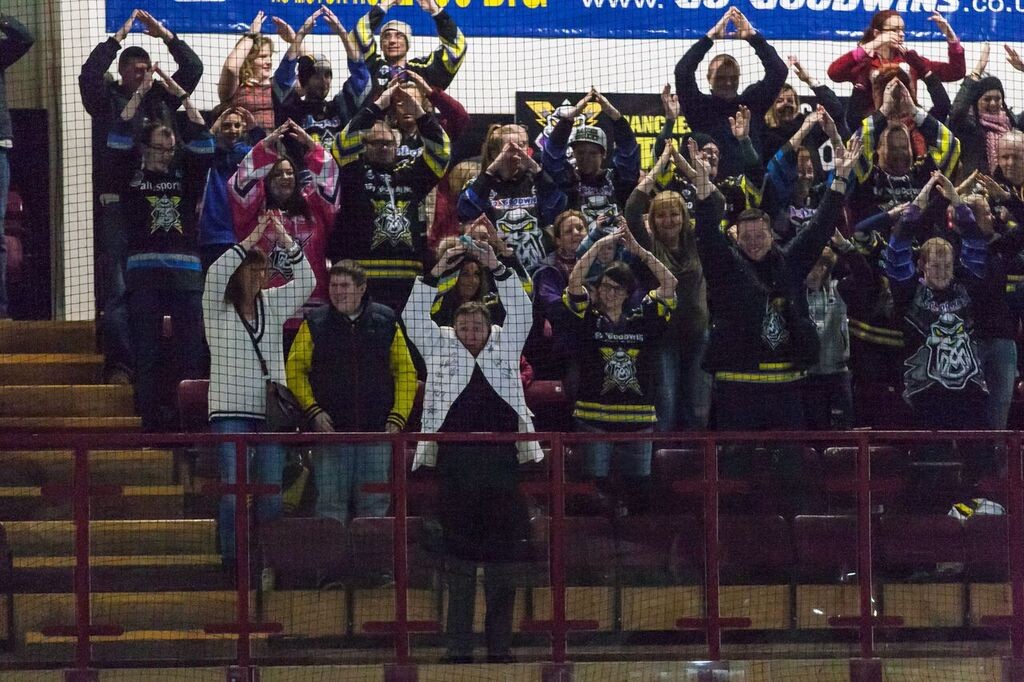 We went to the challenge game v Steelers, I really enjoyed the atmosphere and also managed to win a Storm polo shirt by winning "Chuck A Puck". I have only missed one home match since and have become really committed to supporting Storm. My support for Storm earned me "Fan of the week" on the Forecast podcast when Clare Freeman recorded some of my comments at a game.
My first ever away match was vs Sheffield Steelers, the atmosphere was really good, shouting and singing, but we lost narrowly. The last two away trips I've been to were in Coventry & Sheffield, the players have come on the coach both times thanking all the fans for their support on the road.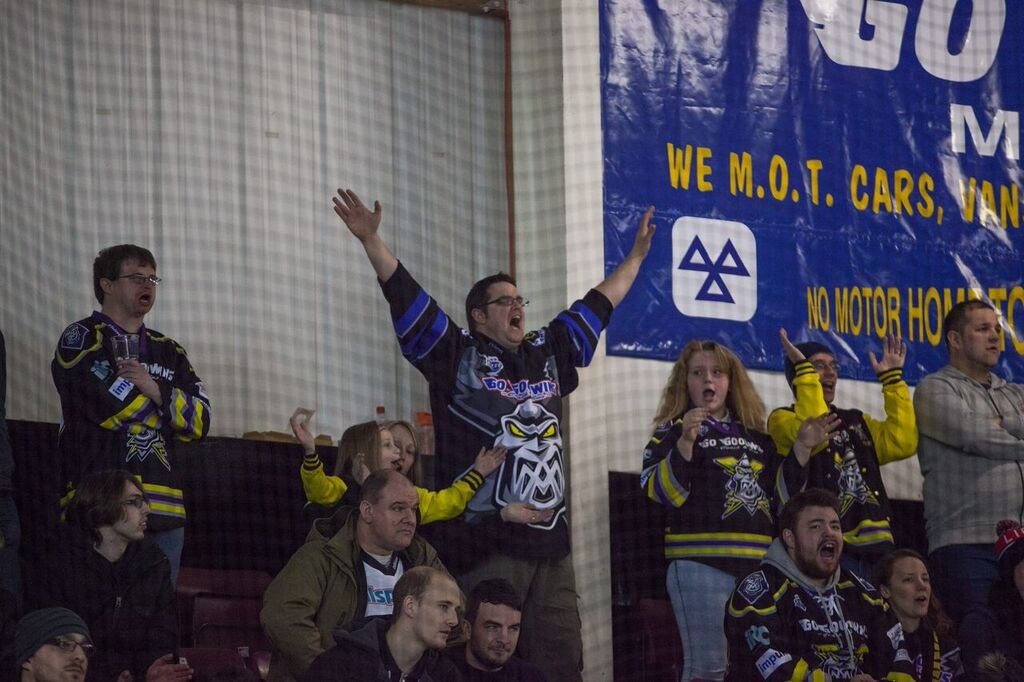 It is things like this, players taking time out after a tough game of hockey to thank the fans, that make watching this team so special. All the players are so kind, they will have their picture taken with you and sign autographs. They are different from when they are on the ice, where they often play physically & have the odd fight!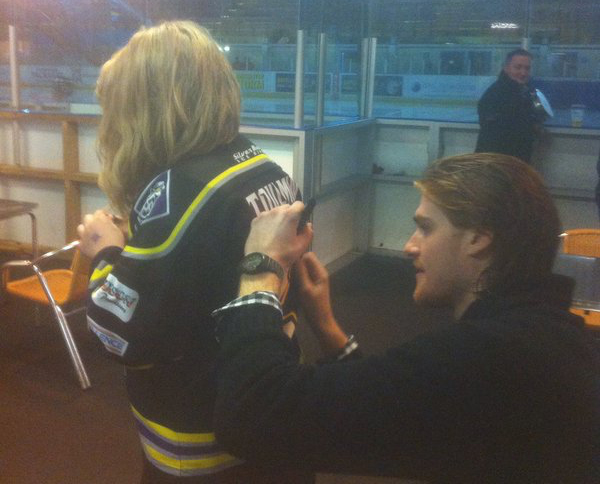 My favourite player is Grant Toulmin, he always has time for a chat and a photo after games. I was fortunate to be asked by Clare Freeman to help with the Christmas podcast in which Grant and Matt Paton took on Luke Salazar and Paul Phillips in a Mr & Mrs style quiz. I really enjoyed asking the questions, although I still don't know who Eric Church is!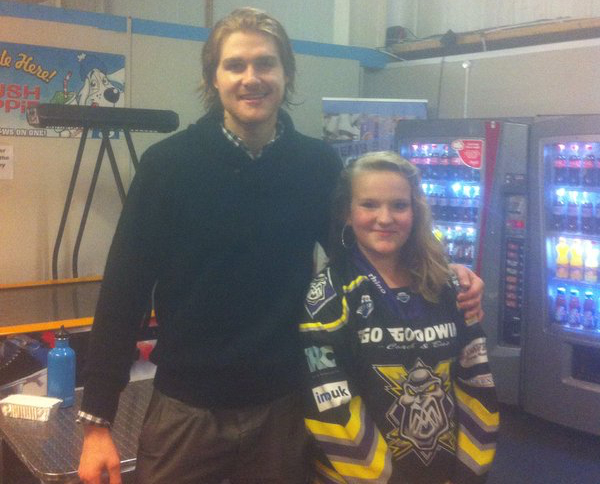 It was great to see the Storm Shelter sold out on New Years Day v Steelers, we have come so far, we started off with nothing and got ourselves a brilliant team. #GoStorm
Thank You,
Ellie Lee
NEXT HOME GAME: The Go Goodwins Manchester Storm face the Nottingham Panthers at the Storm Shelter in Altrincham, this Sunday 24th January (5pm face-off) in Elite League action. Tickets can be purchased online via the club website, www.manchesterstorm.com, or by calling the Box Office on Tel: 0161-926-8782