NEXT HOME GAME: The Go Goodwins Manchester Storm face the Nottingham Panthers at the Storm Shelter in Altrincham, this Sunday 24th January (5pm face-off) in Elite League action. Tickets can be purchased online via the club website, 
www.manchesterstorm.com
, or by calling the Box Office on Tel: 0161-926-8782.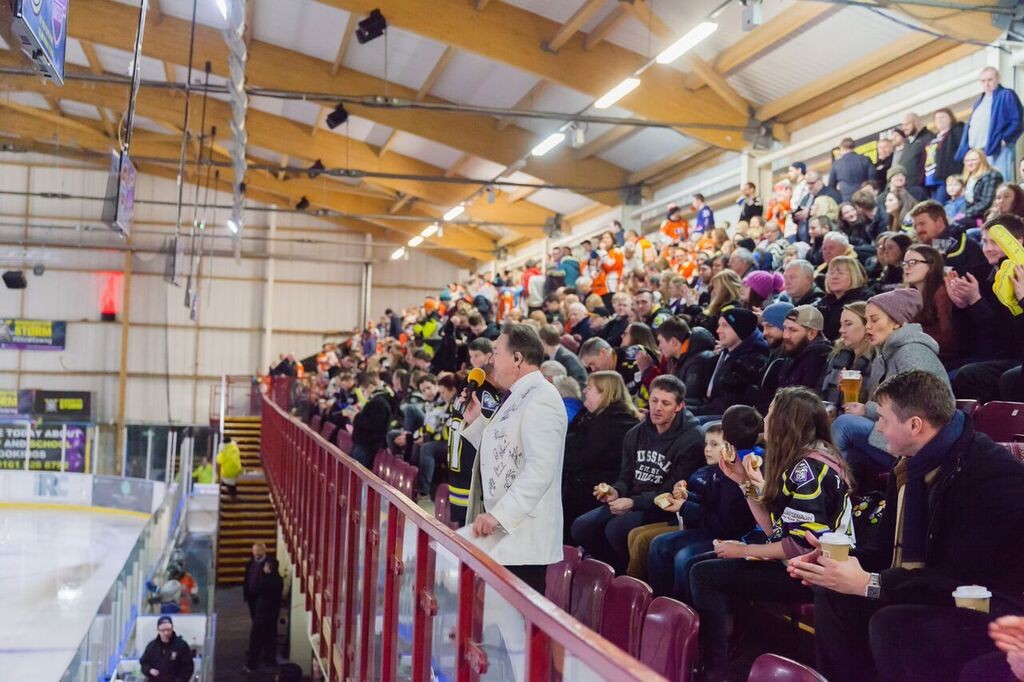 Yes folks, after another two week sabbatical on board the "Queen Mary"…"working", the legend is back this Sunday (24th Jan) for our home game vs Nottingham Panthers (5pm Face Off) & for the rest of the season!! It is of course, the "Voice Of The Puck", Mr Jon Hammond.
General Manager, Neil Russell, had the following to say, "Jon is the face of our match-night, and in my opinion, the best I have ever seen at getting a building rocking. His youthful enthusiasm, energy & passion for the Storm is incredible. Jon engages the fans like no other, and creates not just entertainment and fun during period breaks, but also pre-game too. I don't recall ever seeing a full building all up doing the various dances, like we saw at the sell-out game vs Sheffield on New Year's Day, here at the #StormShelter in Altrincham. We are so fortunate to have Jon, and I'm looking forward to having him back from this Sunday onwards, as we head into the pivotal final couple of months of the season"