Welcome to the Storm, Luke Moffatt!
SEASON TICKETS: The Go Goodwin's Manchester Storm are pleased to announce that season tickets for the 2017/18 Elite Ice Hockey League season are now available to purchase. Season Tickets can be ordered online by clicking here, by calling the box office on 0161 926 8782, or in person at the box office.
Your Go Goodwins Manchester Storm are delighted (for the second time today :D) to welcome right winger, Luke Moffatt, to the Storm for the 2017/18 season!
The 24-year old, 6″0, 198lbs right winger & former 7th round draft pick with the Colorado Avalanche of the NHL, joins the Storm after spending last season in France with Chamonix. He also spent 4 seasons at the highly respected University of Michigan (NCAA) as well as time in the SHL with current Champions Hockey League champions, Frölunda HC.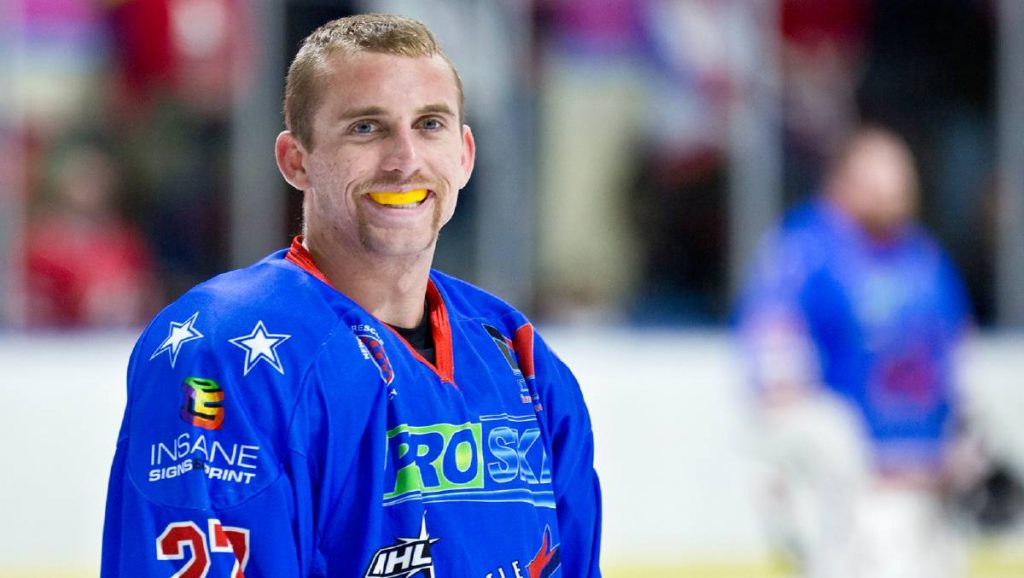 Storm Coach, Ryan Finnerty, had the following to say about signing Moffatt;
"I'm really happy to have secured Luke's signature ahead of next season. I did a lot of reference checks on him, and everything we got back was very positive as a player and team mate. He is a really good skater with excellent offensive ability, and plays a good two-way game. His resume is a good one, and I expect him to do really well in his first season in the Elite League."
Talking further about how the recruitment drive is ongoing, plus the excitement built up thus far within the fan base after some high profile arrivals and re-signings, Finnerty said:
"I love this time of year, it's really exciting building a team and talking to numerous players all around the world as we try to get all the parts to the puzzle in place. I will leave no stone unturned to ensure we get a really competitive team on the ice. I'm really happy with the business we've done so far, and i'm sure the team we recruit will grip the imagination of the people in Manchester next season. The Storm Shelter is going to be a tough place for opposition teams to visit, that's for certain."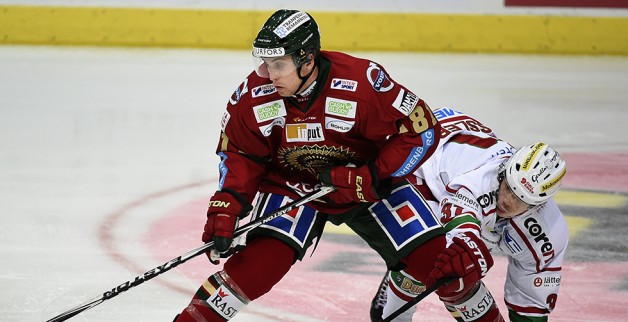 Storm GM, Neil Russell, is also happy with how things are progressing both on and off the ice;
"Firstly, a very warm welcome to Luke Moffatt. He is a player that has been on our radar here at the Storm for a while now & i'm delighted to see Coach Finnerty has secured his signature ahead of what will no doubt be a really exciting season for everyone at the Storm. The team is taking shape very nicely now, with some really exciting new signings to the club, along with key & popular re-signings.
Secondly, the uptake on season tickets has been excellent since we launched on Monday afternoon. We've seen a lot of renewals and numerous new applications from fans taking up the fantastic offer of 6 FREE games. As everyone knows, we have worked tirelessly here the past two seasons to build our fan base from scratch, with fan engagement, community outreach and match night experience at the heart of all we do. The fans have been made to feel a major part, and the excellent work the players have done within the community has allowed us to show great growth inside a relatively short space of time. I have no doubt the new season ticket offer of 6 FREE games throughout a 31 home game package, will incentivise even more people within our great fan base to jump on board and purchase a season ticket. It really is a fantastic offer, and i'm delighted to see our loyal fans purchase in great numbers so far!"
If any businesses or individuals would be keen to learn about a fantastic "full player sponsorship" for Luke Moffatt, please email gg@storm-office.com for more information!
"Own & Loan" sponsorships will begin next week for all signings that have been announced to date, so keep an eye out on our website and social media for times and dates!