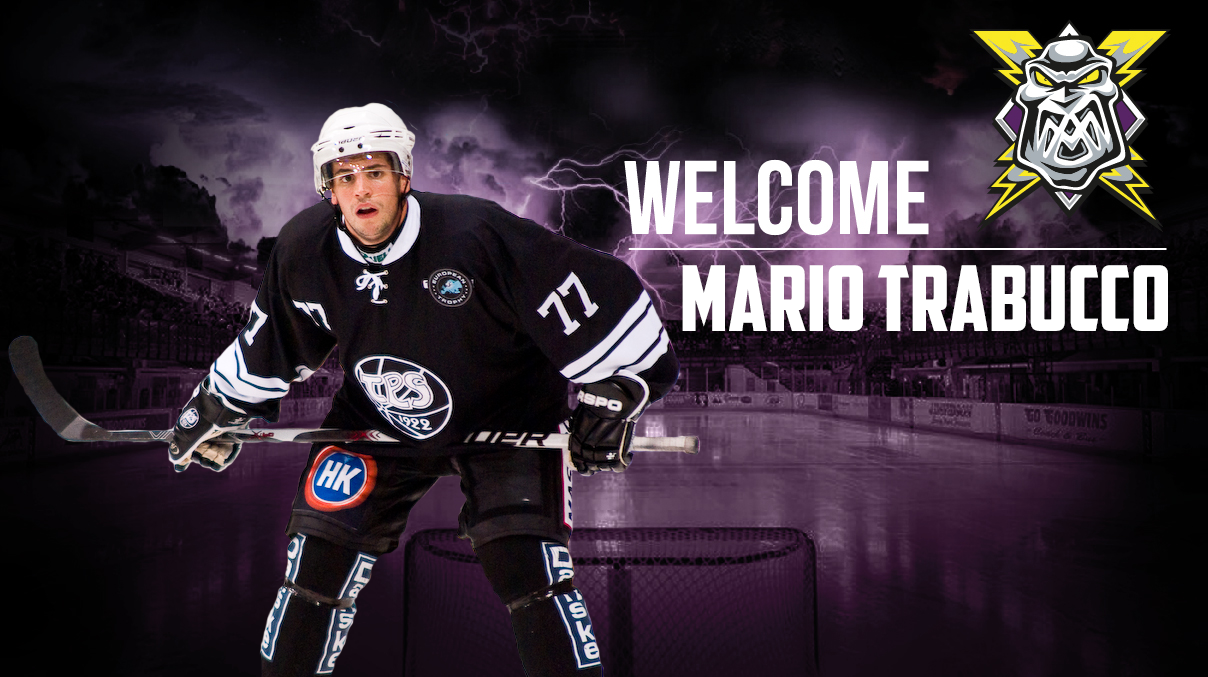 Super Mario Joins The Storm!
SEASON TICKETS: The Go Goodwin's Manchester Storm are pleased to announce that season tickets for the 2016/17 Elite Ice Hockey League season are now available to purchase. Season Tickets can be ordered online or by calling the box office on 0161 926 8782, or in person at the box office.
The Manchester Storm are delighted to welcome Canadian forward, Mario Trabucco, to the club ahead of the 16/17 season. The former DEL & Allsvenskan player will be doing his MBA with Salford Uni whilst with the Storm this upcoming season.
Coach Omar Pacha was delighted with his latest capture, "I'm thrilled to have Mario with the Storm this season, he is a top end player who will be relied on for production throughout the year. He is a shooter, and we've been looking for that type of player, especially in our rink where things happen very quickly. All my references on Mario were extremely positive, he is working out hard and on the ice daily in the lead up to this season, so I am very confident that we are getting a highly motivated Mario Trabucco that's coming into our club. Overall, I am simply delighted we have managed to secure a player of Mario's calibre to come to the Storm for the season ahead.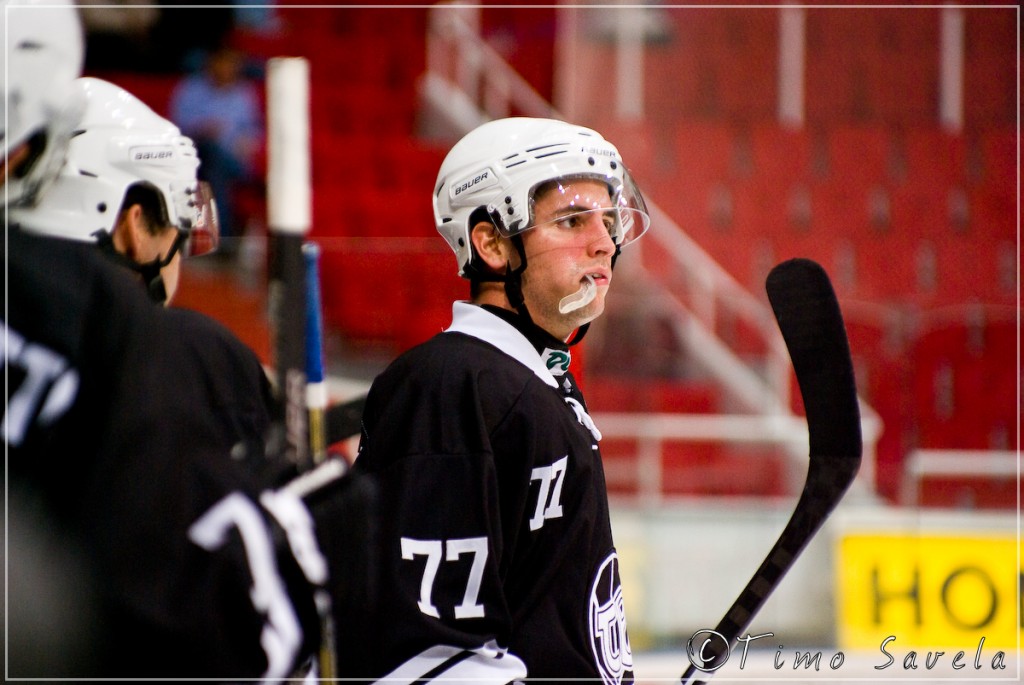 Storm GM, Neil Russell, was equally as delighted to land Trabucco, "This is a great pick up for us. Mario has been on our radar for well over a month now. He comes into the Storm with great pedigree, and i know from the references that Pach has received back from countless people that we haven't just landed a top player, but also a really good person. Mario fills our third and final MBA position with Salford Uni for this upcoming season, which again goes to show how important that deal is for us as an Organisation. I know Mario has attracted a lot of interest from other EIHL clubs, so for us to land him is super exciting. I am sure the fans are going to love seeing Mario in action, it's going to be one hell of a season".
With the new season fast approaching, Coach Pacha has a few signings still to make, but is very confident he is going to land the players he wants, "I am being patient, we are close on a few guys presently so i am hopeful we get it done shortly, but i am being super diligent on every single player. All the Storm fans are fully aware the importance Neil and i place on not just getting good hockey players to the Storm, but top people too. I am super excited to get back to Manchester in the next few weeks and get this season going! Storm fans are going to love it."
Hear from Coach Pacha as he talks to Seth Bennett about signing "Super" Mario!
https://soundcloud.com/user-881009593/storm-coach-omar-pacha-welcomes-sharp-shooting-mario/s-W3EeO
OWN & LOAN: If you would like to Own & Loan Mario Trabucco's 2016/2017 jerseys, please get in contact with Storm GM, Neil Russell, immediately! (gm@manchesterstorm.com). The jerseys that are available are as follows; Home League, Away League, Challenge Cup, and both home & away warm up jerseys! First come, first served!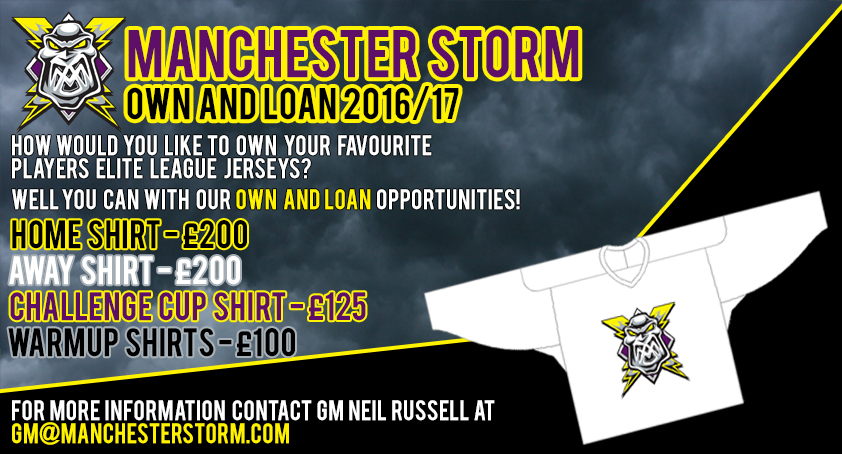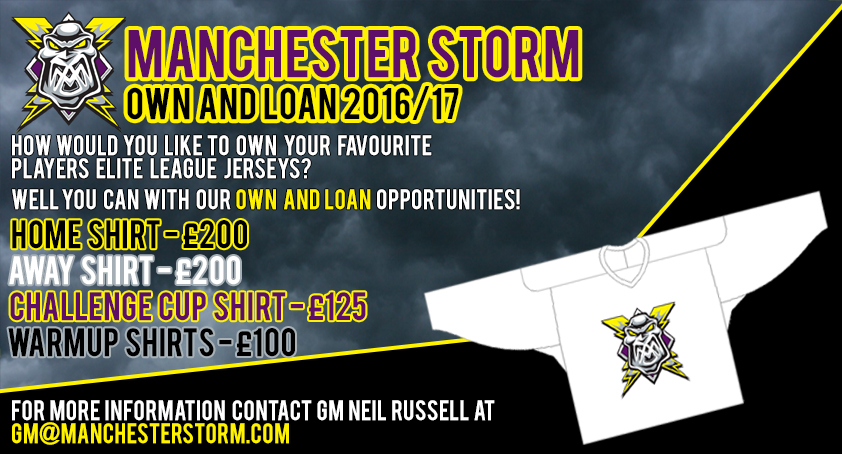 OSC KIT CLUB: If you would like to sponsor any of Mario Trabucco's 2016/2017 equipment, please get in contact with the Storm's OSC immediately via email at oscmanchesterstorm@gmail.com! The items that are available to sponsors are as follows; Helmet, Skates, Shorts, Sticks, Gloves, Socks, & Laces! First come, first served! For more information please click HERE.