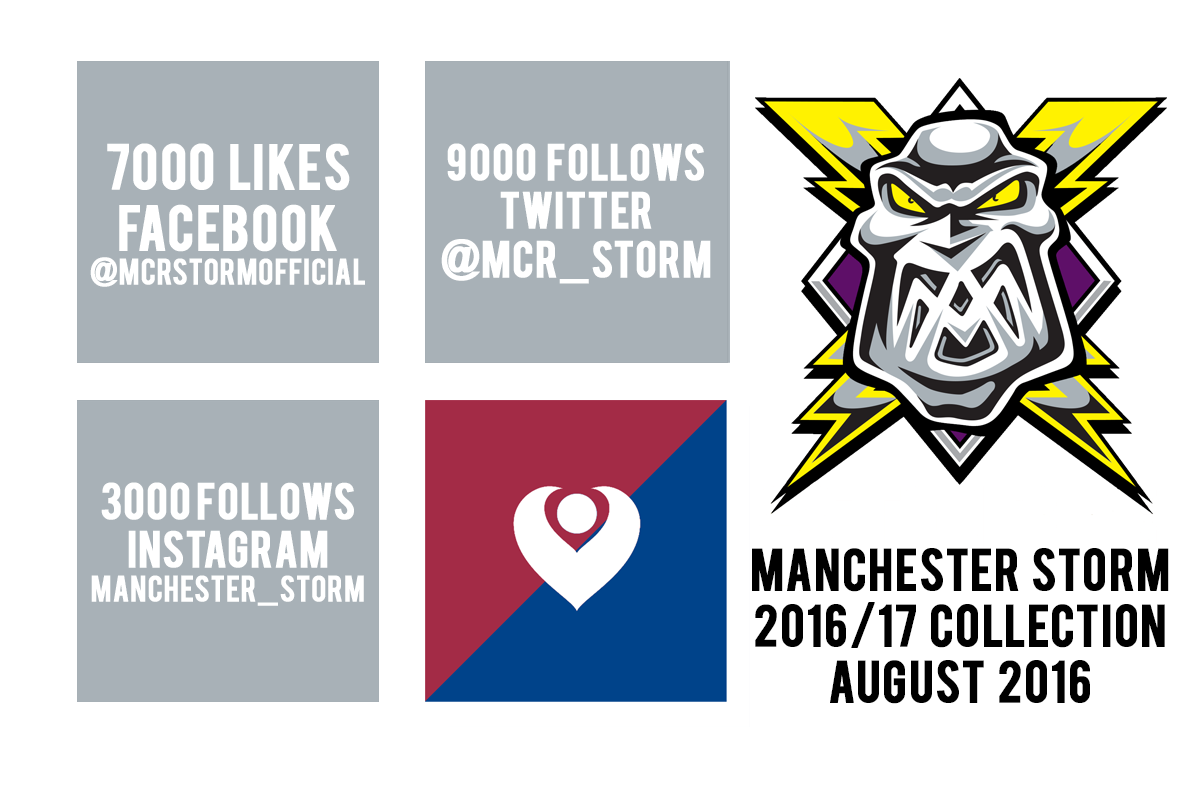 SEASON TICKETS: The Go Goodwin's Coaches Manchester Storm are pleased to announce that season tickets for the 2016/17 Elite Ice Hockey League season are now available to purchase. Season Tickets can be ordered online or by calling the box office on 0161 926 8782, or in person at the box office.
7 days ago, your Go Goodwins Manchester Storm launched a new campaign to begin revealing parts of our new brand new Home, Away, and Challenge Cup jerseys.
The mission is simple: Storm fans need to help us reach the next milestone on each of our social media feeds for the teaser graphic of the Home, Away, and Challenge Cup designs to be unlocked, and a hint about that seasons jerseys will then be revealed.
Facebook – Home – 363 Page likes were required – now 170 required!
Twitter – Away – 207 Followers were required – now 167 required!
Instagram – Challenge Cup – 341 Followers were required – now 301 required!
And don't forget, once we are 50 likes/follows from our targets, 10 signed limited edition posters of that design will be placed around the whole of Manchester to find, with hints given on social media as to where they are.
The actual jersey designs themselves will not released to the public before late August, but fans will soon be able to pre-order the jerseys, which are sure to be a huge hit with fans!
So what are you waiting for Storm fans, keep sharing, RT, and getting your friends and family to start following us on our social media!!! #WeAreStorm #StormConnected
The new 2016/17 jerseys will be worn for the first time during our pre-season campaign against the Coventry Blaze and the Sheffield Steelers. Tickets are selling fast, so make sure you are there: BUY NOW!