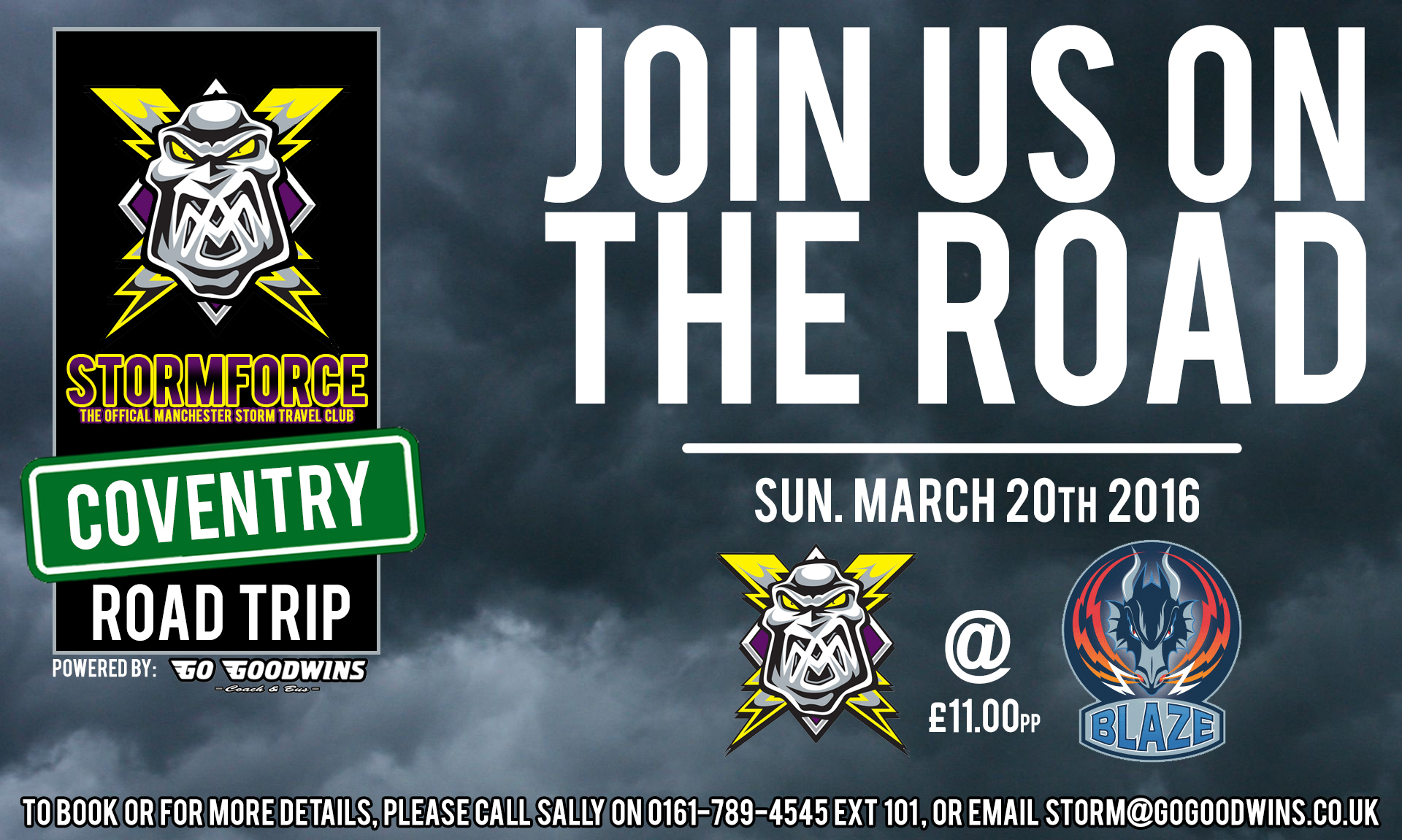 Stormforce Coventry Trip Details
NEXT HOME GAME: The Go Goodwins Manchester Storm face the Cardiff Devils at the Storm Shelter on Saturday, 19th March (6.30pm face-off). Tickets can be purchased online by clicking here, calling the box office on 0161 926 8782 or direct at the box office.
The Go Goodwins Coaches powered Stormforce would like to announce that the supporters coach which has been organised for the Manchester Storm's last game of the season against the Coventry Blaze on the 20th of March 2016, will leave the Goodwins depot in Eccles at 12:55pm, followed by the Silverblades Altrincham Ice Rink at 13:30, and finally the Sandbach services at 14:00.
Coach tickets will cost £11pp. Demand is already extremely high for this trip! To book onto the coach & for more information, please visit the Stormforce desk next to the Skate Hire at Silverblades Ice Rink Altrincham during any Storm game, or contact Go Goodwins directly! ‪#‎WeAreStorm‬‪#‎StormOnTour‬