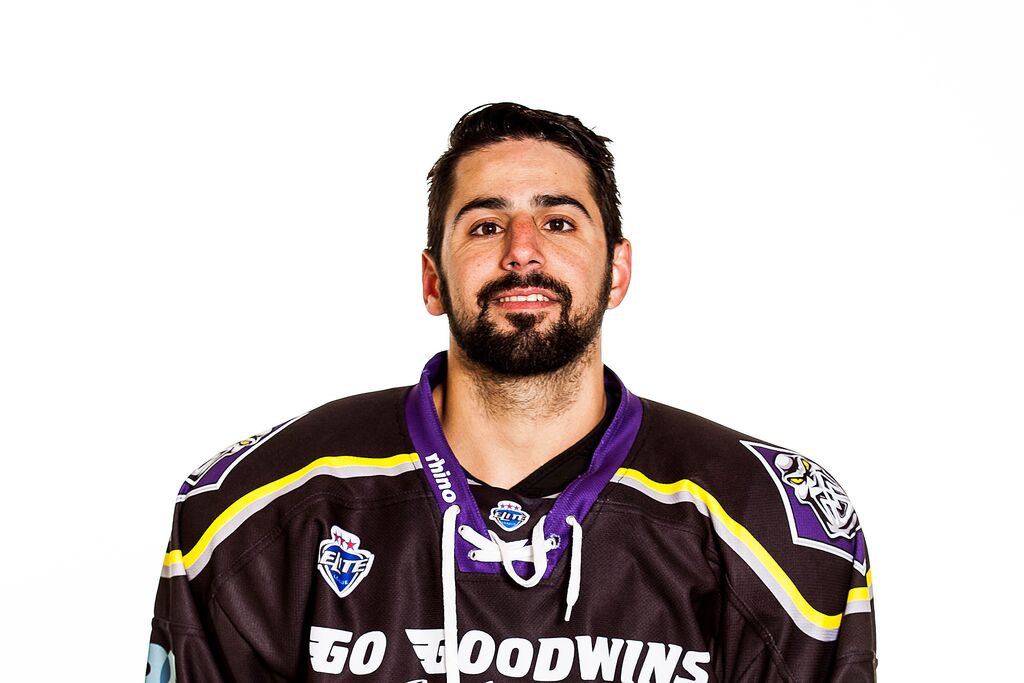 Omar Pacha Returns To The Manchester Storm!
NEXT HOME GAME: The Go Goodwins Manchester Storm face the Cardiff Devils at the Storm Shelter on Saturday, 19th March (6.30pm face-off). Tickets can be purchased online by clicking here, calling the box office on 0161 926 8782 or direct at the box office.
The Go Goodwin's Manchester Storm are delighted to announce that Coach, Omar Pacha, is returning to the club for the 2016-2017 season, after signing on the dotted line.
Storm General Manager, Neil Russell, had the following to say about the announcement:
"We are all delighted that Omar is returning to the Storm next season. Omar will be heading into his 3rd year as a player-coach, and as a club, we felt it was important to maintain the continuity moving into our second season. Omar has fully bought in to everything we are trying to achieve here with the Storm, and that buy in is reflective in how popular he is with the Storm fan base. Omar is also well known for his work ethic and recruitment, and with a full summer this time to do it, I am certain he will put together a team that will excite all Storm fans, and further build on what we have done here already. I am delighted to have him back with the Storm next season".
Omar Pacha had the following to say about his return to the Storm Shelter:
"I am extremely excited to be back in Manchester for a second season. It was a challenging first season for everyone involved in the club to get all the structures in place. Though I think that now the foundations have been laid, we can focus on building a really competitive team for next season. I will work tirelessly throughout the off-season to ensure we have a really exciting team that Storm fans will be proud of. To see what has been achieved here this season has been unreal, and moving forwards, I know that everything on & off the ice will only continue to flourish.
I would like to thank Mark Johnson & Mike Petrouis (Owners) and Neil Russell (GM) for signing me back and believing in my vision for the club. I am looking forward to next season already, but first and foremost on my mind is finishing strongly this weekend against Cardiff at home on Saturday (18.30pm) and away to Coventry on Sunday."