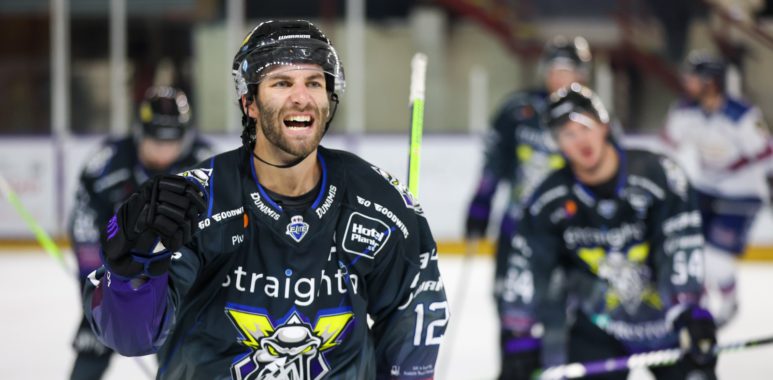 STORM WIN IN GUILDFORD, REMAIN TOP OF THE LEAGUE!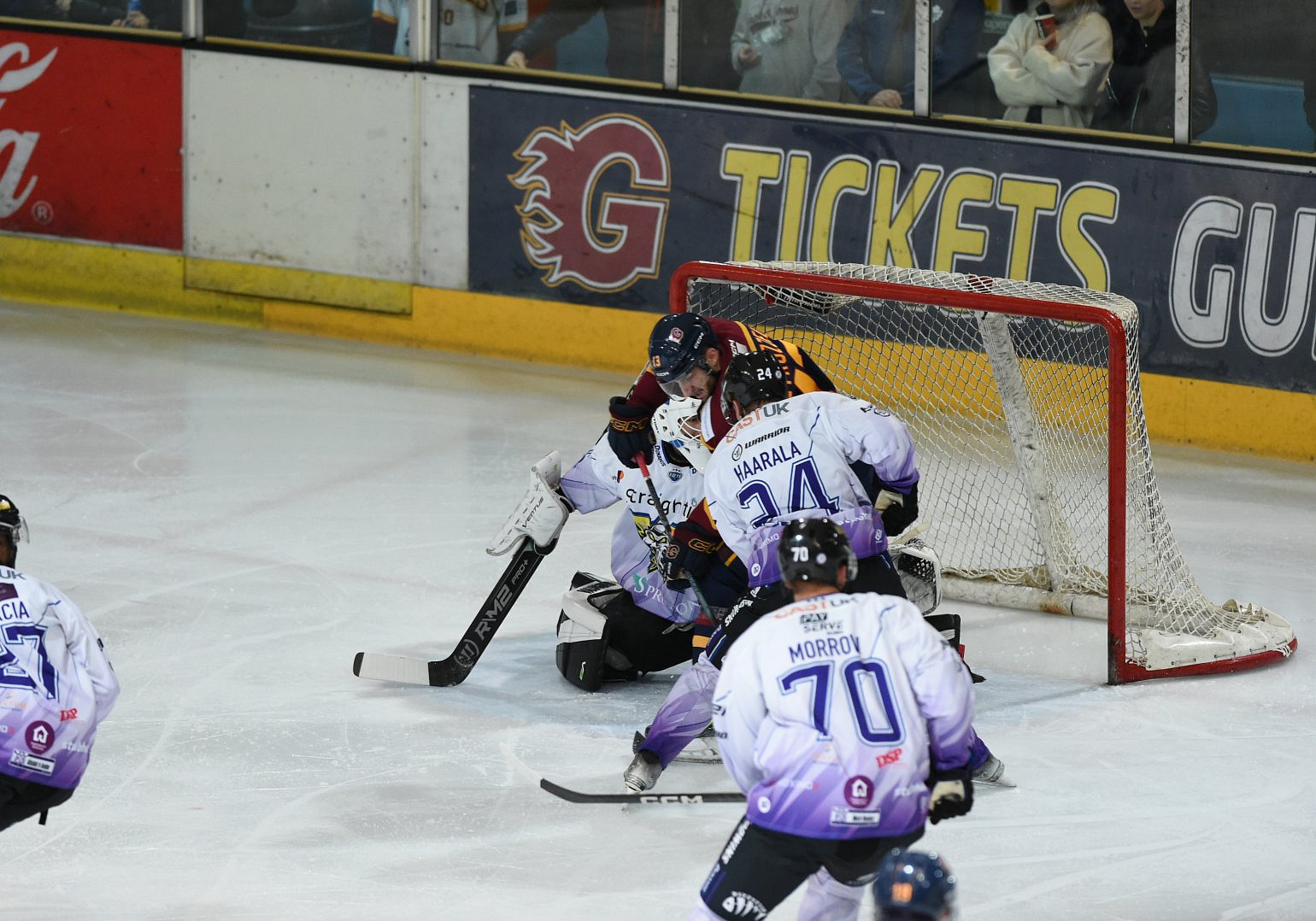 Manchester Storm extended their lead at the top of the Elite Ice Hockey League with an overtime win over Guildford Flames on Wednesday night, coming back from two goals down in the process.
Guildford were ahead early off a fortunate play – a misplaced pass from the returning Cam Critchlow put the puck straight into the path of Owen Griffiths who made no mistake with the finish past Evan Weninger with 3:03 played. The Flames were by far the more dangerous side over the opening period, and deserved their 2-0 lead given to them by Peter Crinella with 23 seconds left in the first.
Storm came out a lot better in period two and were on the board 2:37 into the period when a Mitchell Martan shot deflected off Sam Tremblay in front of Eamon McAdam, and allowed Will Merchant to put the puck into the gaping net. Sam Talbot hit the crossbar as the Flames tried to look for a response, but on the very next play an excellent stretch pass Matt Murphy was delightfully taken by Andreas Heier and he he skated through to fire past McAdam to tie the game at 32:40.
That tying goal seemed to spur the Flames on somewhat, and they though they'd gone back ahead 59 seconds later – the goal, however, was waived off on the ice for Weninger having got his glove on the loose puck, and that decision was upheld after video review which proved inconclusive.
Heading into period three all square, McAdam made an early contender for save of the season with an incredible, last-ditch paddle stop as Storm followed up a rebound in close. He also denied Merchant on a mini-breakaway as the period draw on, while at the other end the Flames were sometimes guilty of going for one pass too many as they tried to find a third way past Weninger.
In the end, both teams took a point with the game tied after 60 minutes. For the second game in a row for each team, things went to overtime – however, it was to be decided in the bonus period unlike each team's previous outings that went to a shootout. Heier was the Strom's hero with a wrist shot that beat McAdam glove side, after a neat layoff from Merchant in zone, to put Storm three points clear at the top of the table.