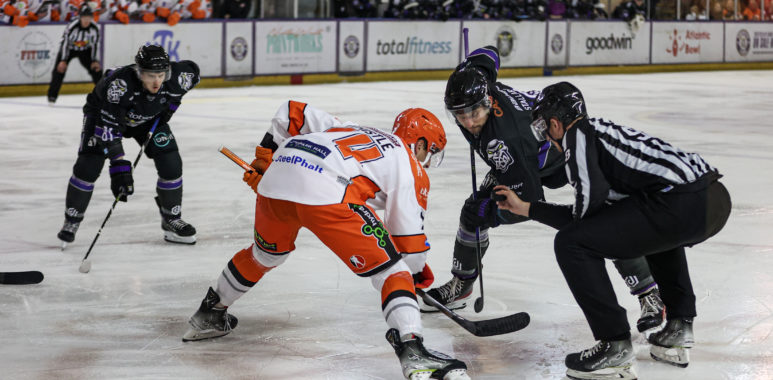 Storm vs Steelers This Saturday – All You Need To Know
MANCHESTER STORM VS SHEFFIELD STEELERS  – SATURDAY 8TH OCTOBER 2022 @ 7PM – PLANET ICE ALTRINCHAM
Manchester Storm face rivals Sheffield Steelers in Challenge Cup action this Saturday and it won't be one to miss. We are anticipating a capacity crowd for our home fixture so please book early to avoid disappointment. Over 1,400 tickets have already been sold for this fixture!
Tickets for this fixture are available now online HERE, by calling 0161-926-8782 or in person at the Planet Ice Box Office. Doors open 6PM for a 7PM start.
TEAM NEWS
Former Sheffield Steeler Anthony DeLuca signed to Storm earlier this week and will be placed immediately into the lineup to face Sheffield on Saturday evening!
Read more about our new signing HERE and watch the official signing video HERE 
See DeLuca's impressive stats on Elite Prospects HERE.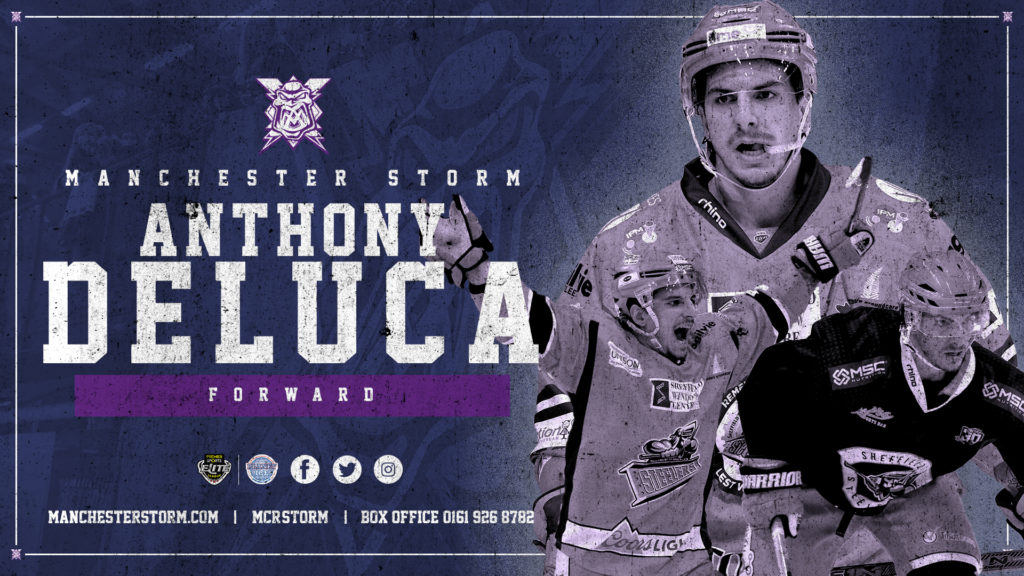 LAST TIME OUT
Manchester made a heroic comeback in Dundee last Saturday, winning in overtime against the Stars. Read the report HERE
Our home fixture against Cardiff Devils on Sunday was a feisty and competitive game between both sides, with Devils taking the win against a short-benched Storm, 0-3. The scoreline certainly flattered Cardiff with Manchester unfortunate not to walk away with something from the fixture.
STATS
With a total of six goals and seven assists, Storm forward Jesper Ohrvall currently sits in 1st place for points and goals in the Elite League.
Manchester Storm forward Ryan Barrow sits in 4th place with two goals and six assists.
MORE INFORMATION
– Doors open 6PM
– Face-off is 7PM
– Tickets from £10
– Family tickets available
– Train & tram links adjacent to venue (Altrincham)
– Car parking available
If you've never visited the 'Storm Shelter' before and want to know how to find us, check out our 'All Roads Lead To Hockey' guide HERE!
Tickets for Storm fixtures are available now online HERE, by calling 0161-926-8782 or in person at the Planet Ice Box Office.
Check out the official Manchester Storm Team Store HERE – Click, customise, wear the colours.
Can't make it to the 'Storm Shelter' this Saturday? You can purchase the live-stream HERE.