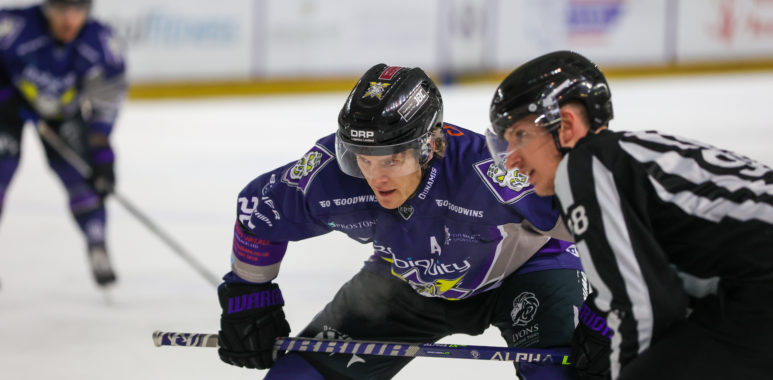 STORM VS STEELERS THIS SATURDAY – ALL YOU NEED TO KNOW
MANCHESTER STORM VS SHEFFIELD STEELERS – SATURDAY 5TH NOVEMBER 2022 @19:00 – PLANET ICE ALTRINCHAM – CHALLENGE CUP
Join us inside the Storm Shelter for an explosive bonfire night fixture against Sheffield Steelers! It's the first time the two sides have met since the 'feisty' fixture in Sheffield which saw Jesper Ohrvall leave the game after a nasty hit from Sheffield Defenceman Davey Phillips which came with a two game suspension from DoPS. Phillips suspension is now completed with Storm forward Ohrvall remaining on the sidelines as 'day to day'.
We're expecting another bumper crowd for this fixture so please book your seats in advance to avoid disappointment.
Tickets for this fixture are available now online HERE, by calling 0161-926-8782 or in person at the Planet Ice Box Office. Doors open 6PM for a 7PM start.
LAST TIME OUT
Fans flooded the 'Storm Shelter' all dressed up for our 'Stranger Things' themed Halloween game last Sunday against Fife Flyers. Despite the game not falling in Manchester's favour, it was a fast paced and exciting 11 goal game. The Final result 5-6 to Flyers.
Forward, Stephen Johnson claimed a hat-trick against the visitors, with other goals coming from Ryan Barrow and Jake Bricknell.
Read the report HERE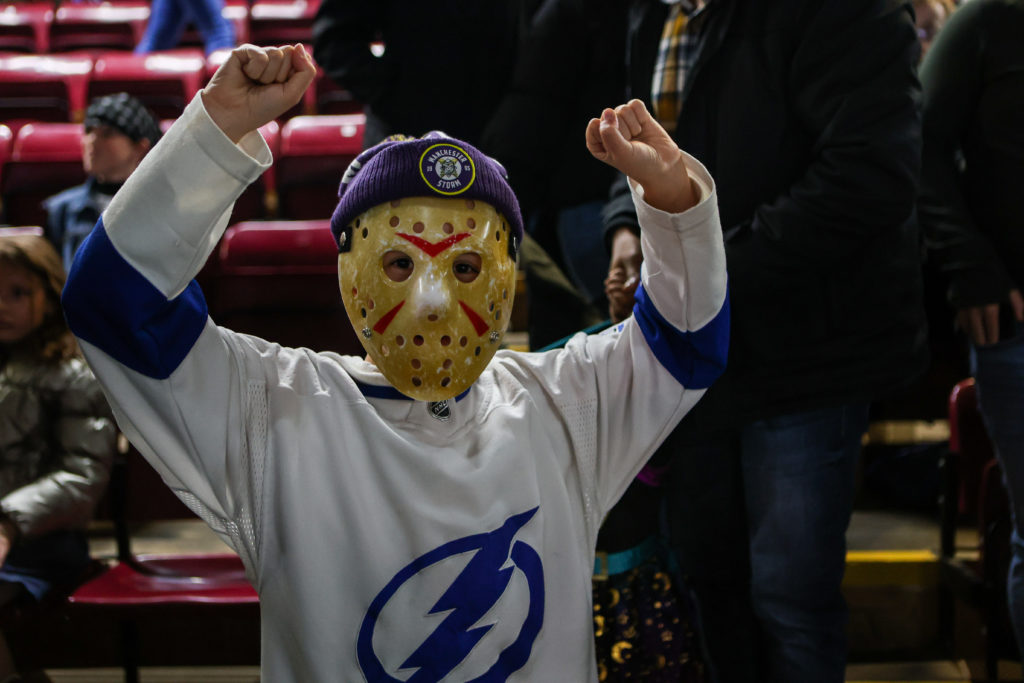 STATS
Despite being day to day with regards to injury, Jesper Ohrvall remains in the top five players in the EIHL table with 16 points including nine goals and seven assists.
Ryan Barrow sits in 10th place with 14 points.
MORE INFORMATION
– Doors open 6PM
– Face-off is 7PM
– Tickets from £10
– Family tickets available
– Train & tram links adjacent to venue (Altrincham)
– Car parking available
If you've never visited the 'Storm Shelter' before and want to know how to find us, check out our 'All Roads Lead To Hockey' guide HERE!
Tickets for Storm fixtures are available now online HERE, by calling 0161-926-8782 or in person at the Planet Ice Box Office.
Check out the official Manchester Storm Team Store HERE – Click, customise, wear the colours.
Can't make it to the 'Storm Shelter' this Saturday? You can purchase the live-stream HERE via Storm TV.