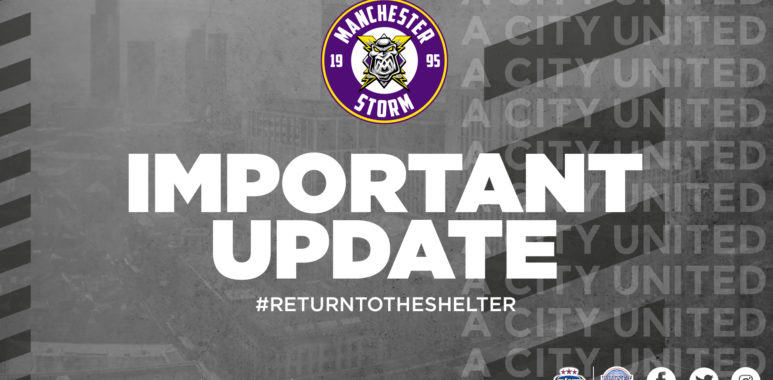 Storm to face Devils on Saturday, Stars reassigned to COVID-19 protocol
Storm to face Devils on Saturday, Stars reassigned to COVID-19 protocol
The Dundee Stars have been reassigned to COVID-19 protocol as a precautionary measure, pending confirmatory testing. Therefore, the following games are postponed:
– 5 Jan Dundee Stars vs. Nottingham Panthers (Game 96)
– 8 Jan Manchester Storm vs. Dundee Stars (Game 125)
– 9 Jan Dundee Stars vs. Cardiff Devils (Game 127)
Manchester will, however, still play a game this weekend: Cardiff have agreed to travel to the Storm Shelter on Saturday 8 January (Game 149). All tickets for this date are valid. The Elite League would like to thank the Devils organisation for agreeing to play in Manchester this weekend.
Please see home team websites for further ticketing information.
Tickets valid for Game 149 (Manchester Storm vs Cardiff Devils – 23rd January 2022) can be re-located to another fixture. Please contact the Planet Ice Box Office on 0161-926-8782 for more information.
The Planet Ice Box Office will be in contact with all Dundee fans who have purchased tickets for this fixture. Alternatively, you can contact them on 0161-926-8782.