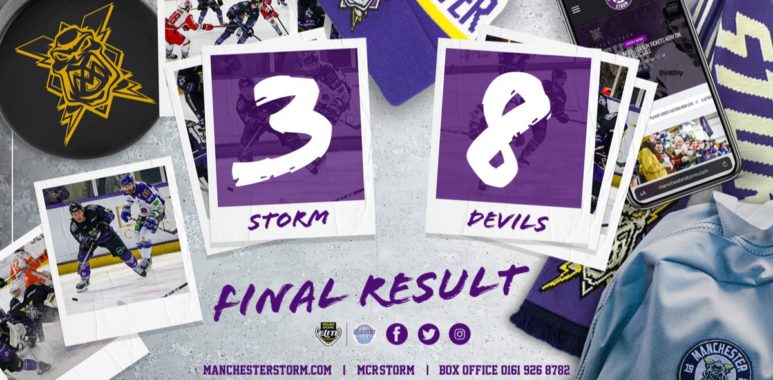 STORM SUFFER PRE-SEASON DEFEAT IN CARDIFF, LOOK TO BOUNCE BACK ON HOME ICE
Manchester Storm suffered an 8-3 defeat on the road in Cardiff this evening in their first pre-season outing.
The scoreline certainly did not reflect the effort levels as a new Storm side looked quick out of the blocks and took the lead multiple times in the game alongside showing flashes of brilliance during the first half of the fixture. The new look line-up showed there's much to look forward to ahead of the upcoming Elite League season.
Storm scorers: Barrow, Fawcett, Johnson.
Man Of The Match: Barrow (1G, 1A)
Devils scorers: Waller, Brittain, Penny x 2, Sanford, Davies, Reid, Crandall.
Man Of The Match: Penny
Manchester look to bounce back on home ice tomorrow (Sunday 28th August) in their second fixture of their pre-season schedule, taking on Cardiff Devils once again. Tickets available now online HERE, by calling 0161-926-8782 or in person at the Planet Ice Box Office.