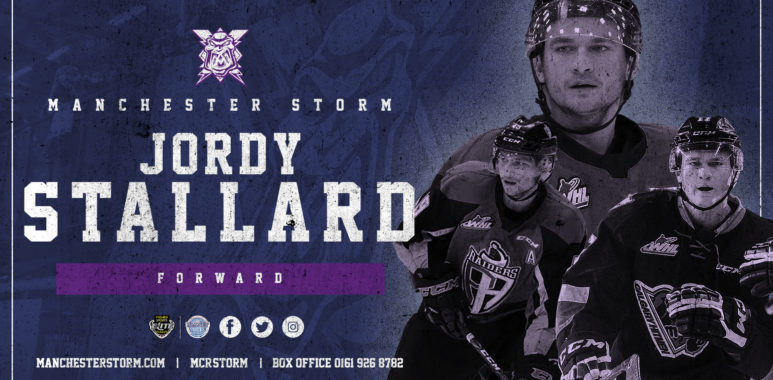 STORM SIGN FORMER NHL DRAFT PICK, JORDY STALLARD
Manchester Storm are thrilled to announce the signing of forward Jordy Stallard, most recently of Acadia University.
The 6ft2 centre joins the Storm with an incredibly impressive major junior career in the WHL. In 238 WHL league appearances, Stallard amassed 203 points (85G 118A) and drew the admiration of several NHL scouts.
Drafted 127th overall by Winnipeg Jets (in 2016), the forward went on to have a bumper senior year in the WHL tallying 91 points (44G 47A) in only 72 games. A brief foray into the professional with Allen Americans and Indy Fuel (ECHL) was perhaps a little early for the talented forward – who instead opted to pursue his academics after 19 ECHL games. 
In 2019-20, Stallard had 23 points (10G 13A) in 25 USports appearances before the pandemic impacted his final two years at Acadia University. 
Head Coach Matt Ginn, commented on his latest addition:
"Jordy has a wicked wristshot and is a natural goal scorer. He has a huge frame and uses it to protect the puck. He is a pure skater and covers the ice well – which I am sure the fans are going to love. 
He is coming off an injury and has not played many games in the last couple of years – but he has had a huge off-season and will arrive in Manchester prepared to go from the first puck drop."