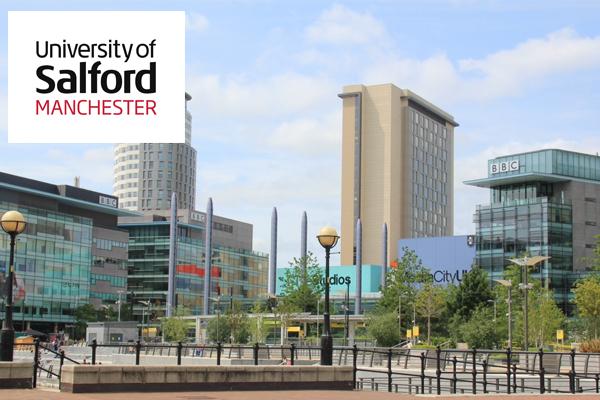 STORM & SALFORD UNI AGREE NEW MBA PARTNERSHIP!
The Manchester Storm are delighted to announce an exciting new partnership with Salford University ahead of the 2016/2017 season!
As part of the partnership, three players from the Manchester Storm will have the opportunity to study for their Masters in Business Administration at Salford Business School. The fully AMBA accredited Salford MBA is a multi-disciplinary programme that has been designed to foster a broad spectrum of business skills that are in demand across all areas of industry.
Storm General Manager, Neil Russell, had the following to say about the new venture, "This partnership was almost priority number one for me when I started the job last season. A lot of hard work has gone in to make this happen, but I couldn't be any happier with the outcome!! The enticement an MBA offers to prospective players is incredible, it sets us apart from all other leagues in the world on that front. The MBA partnership is something that many clubs in the EIHL have forged over the years with their local Uni's, and for us to gain it so quickly as a club with Salford Uni, is majorly exciting news. The MBA programme entices many players to these shores who ordinarily would perhaps remain in higher league across Europe, so in terms of recruitment, it is massive for us."
Russell continued by focusing on the excellent relationships already built up with Salford Uni MBA staff, "When I first talked with Yvonne Moogan (MBA Director @ Salford Uni), she had little to no idea about ice hockey, now she talks constantly about her excitement in coming to our games this upcoming season with her family, and teaching our 3 Storm players throughout the course of next season. I owe Yvonne a huge debt of thanks for buying into what we are trying to achieve here with the Storm, and make no bones about it, this partnership is huge for us. To Yvonne, Lisa, Prof David Spicer & all staff at Salford Uni, a huge thanks from me and all at Manchester Storm, we are super excited to see this partnership flourish both for Storm & the University".
Two of the 3 MBA positions have already been filled, with Mark Heatley & fan favourite, Paul Phillips grasping this opportunity with both hands. It's important to us that we have good ambassadors for the Storm on campus, and both these guys will be exactly that for us. The 3rd & final MBA position has yet to be confirmed as yet, but Coach Omar Pacha has plenty of players banging down his door for this excellent opportunity."
Dean of Salford Business School, Professor David Spicer, said: "I'm really excited about this partnership with Manchester Storm. It's perfectly aligned with the University's new Industry Collaboration Zone (ICZ) strategy and is a fantastic opportunity for not just Salford Business School students but for students across the whole University. Ensuring our students have the opportunity to gain the crucial industry experience required to set them apart from the crowd in the graduate market is of utmost importance to us. That's why we are always looking for opportunities for our students such as this new partnership.
"I'm delighted that three members of the team will be coming to study the Salford MBA in Sports Business at the Business School.  There are going to be lots of opportunities that we haven't even thought of yet and I look forward to seeing the relationship develop across the University."
The exciting times continue to roll for the Manchester Storm, and be sure to keep your eyes pealed to our social media in the near future for further updates about this exciting venture!