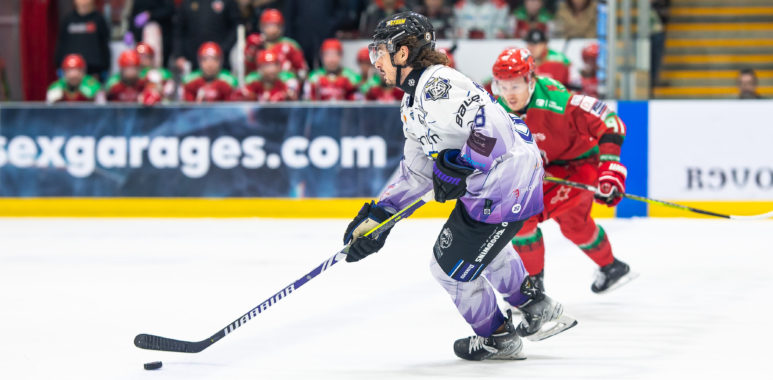 STORM PLAY PERFECT ROAD GAME, WIN IN CARDIFF
Manchester Storm played the perfect road game to defeat Cardiff Devils 3-1 on Saturday evening!
Manchester Storm came out of a tight game in Cardiff with maximum points, scoring the game winner with less than six minutes to go. After a scoreless opening period. Tyler Hinman put Storm ahead with 33:18 played. Brandon Alderson tied things up three minutes later on the powerplay to keep the game all square through 40 minutes. With 5:29 to play, Loren Ulett snapped home directly off a Cam Critchlow faceoff win to put Storm back ahead. Samuel Tremblay added the insurance empty-net goal with one seconds to play.