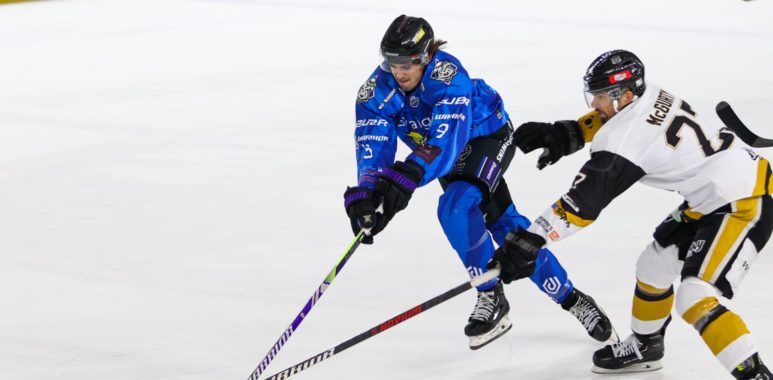 STORM NARROWLY LOSE OUT THRILLER IN CUP OPENER
Nottingham Panthers began life under Jonathan Padedes with a two-goal road win over Manchester Storm in from of 1,757 fans in Altrincham.
Latecomers to this game may well have missed the goales that ultimately decided things, as the Panthers struck three times inside the opening four minutes to take complete control of the opening period.
Otto Nieminen opened the scoring after only 67 seconds with a slapshot through Evan Weninger. With 2:31 played, Adam Johnson doubled the Panthers lead with another shot through the Storm goalie's five-hole, while Nieminen scored again at 3:17 to make it 3-0.
Storm pulled a goal back at 10:56 when Tyler Hinam benefited from the puck deflecting off a Panthers' skate to set him clean through.
Having got through period two with no goals, Storm were right back in things early in the third – a Myles McGurty sat for holding, Mitchell Martan shot high for a powerplay goal at 43:50. That was a close as Storm got, however, despite having a goal washed out before Adam Johnson made things safe for the Panthers with an empty net goal.