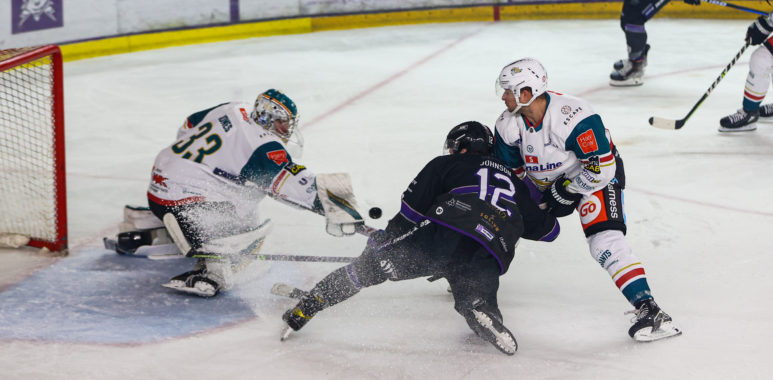 STORM LOSE OUT TO WELL DRILLED BELFAST SIDE
The Belfast Giants were the visitors at the Shelter on Saturday evening. Both sides were looking to bounce back from defeats in their most recent games.
A combined total of four players from either team currently sit within the top ten point scoring table. A largely free flowing opening ten minutes saw good chances at both ends of the ice, with both netminders making some important saves.
It was the Giants who struck first however when Conway broke away to face Brodeur one on one – a shorthanded and unassisted goal. No further scoring in the period sent the Giants in to the break with a one goal lead.
Much like the first period the second saw little real action for most parts. The Giants doubled their tally late in the second however when Cullen fired one high above Brodeur's glove. A four on four situation left a lot more space on the ice and it was the visitors who took advantage on the play.
Cullen got his second of the game late in the third whilst Simmonds sat for a dubious cross checking minor. Despite a late rally the Storm couldn't find a way to beat Jones in the Giants net.